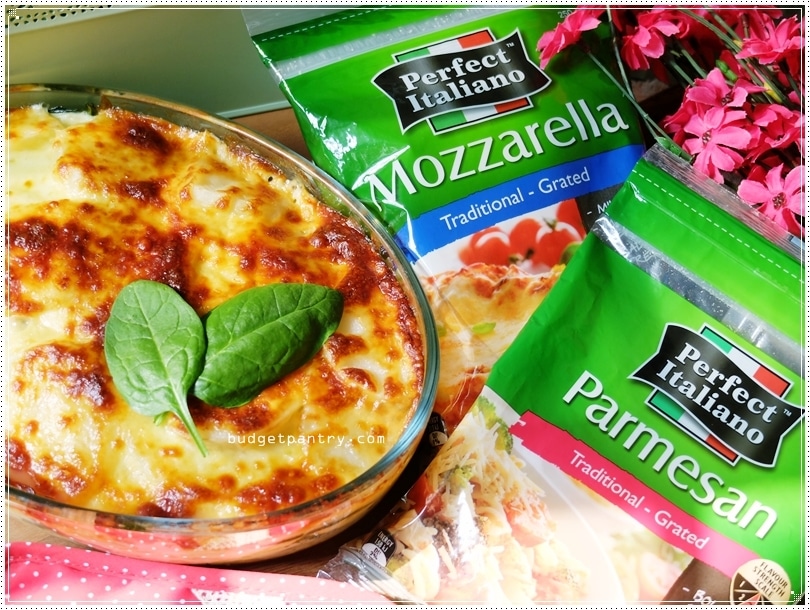 Tuna, Spinach and Potato Frittata with Perfect Italiano
Advertorial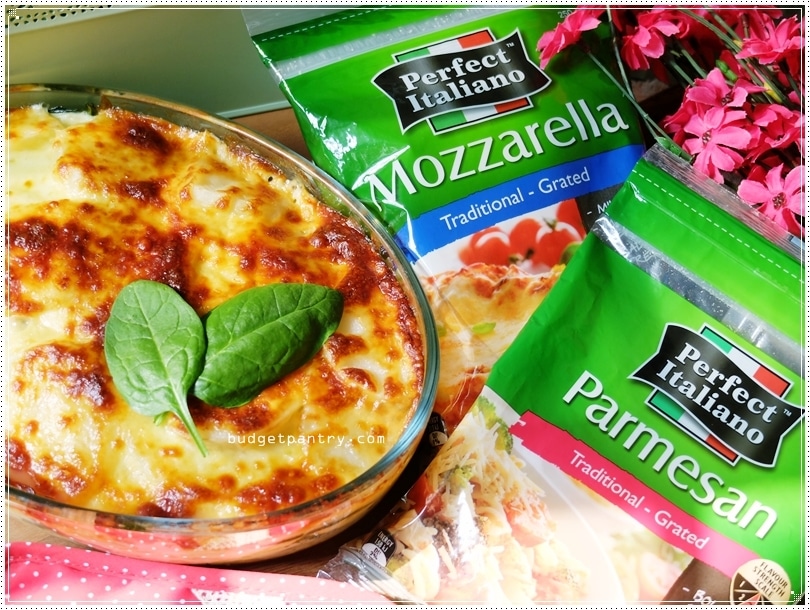 Before we know it, we're into the last two months of 2015. And that means TWO things: HOLIDAY MOOD and FESTIVE FOOD!
The months of November and December are special to my family. With six birthdays and one holiday (my 76-year-old aunt is a Christmas Eve baby!), we are constantly celebrating and eating. And as with all our birthdays and Christmas gatherings, having good food ranks right up there on our agenda – along with the mountain of presents, of course!

This year, I've decided to make something new using Perfect Italiano cheese. Perfect Italiano cheese are my family's favourite. Simple and effortless to use, they transform your everyday meals into gourmet creations perfect for the festive table!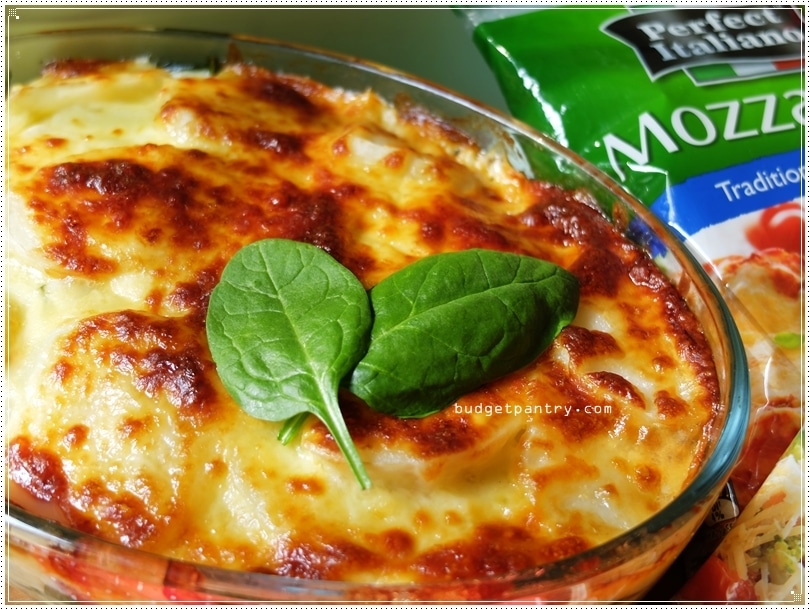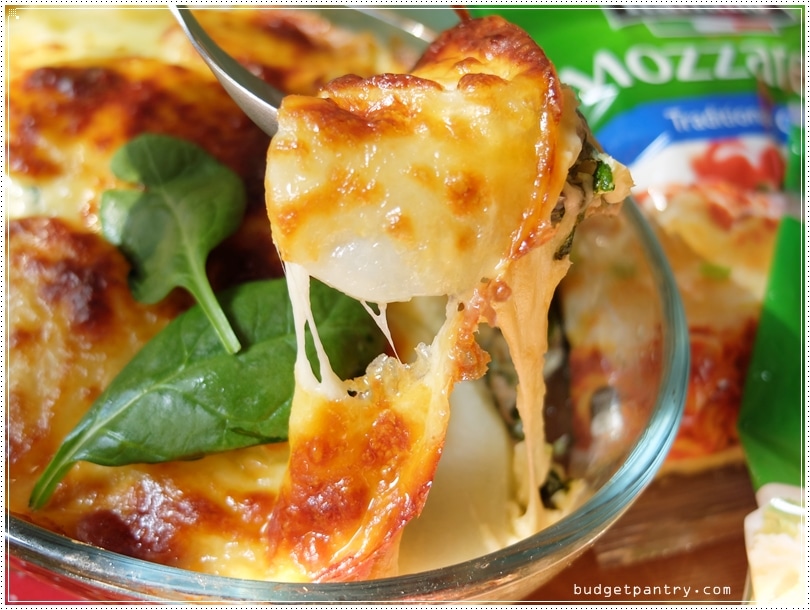 Today, I have a recipe for Tuna, Spinach & Potato Frittata, which uses both Mozzarella and Parmesan cheese. Perfect Italiano Mozzarella Cheese has a mild flavour, melts to perfection and has a traditional stretch, perfect for topping my frittata with. Perfect Italiano Parmesan Cheese is matured up to 18 months – which explains its bold, sharp and savoury taste. I like to use it in egg dishes to complement the light flavour. It works wonderfully every time.

This recipe is adapted from Perfect Italiano's website, which is full of easy-to-follow recipes to inspire you this festive season. My version is a little easy on the palate, without cream and gravy, but if you prefer a heavier taste, you can add half a bottle of creamy alfredo sauce just before topping it with cheese.
Perfect Italiano cooking cheese is available in leading supermarkets. Whether you try this recipe or come up with your own creation, remember to share it with me by hashtagging #perfectitalianosg. Ready for the step-by-step recipe? Let's go!
Tuna, Spinach & Potato Frittata

(budgetpantry.com)
Makes: One 10″ x 7″ x 2″ oval dish
What you need: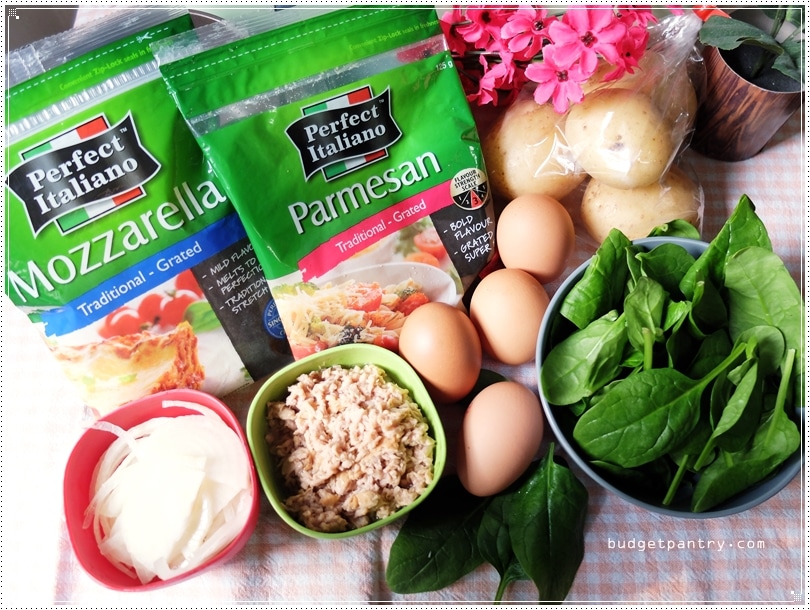 150g Perfect Italiano Mozzarella cheese
50g Perfect Italiano Parmesan cheese
4 eggs
4 potatoes, peeled and sliced thinly
100g baby spinach
1 can tuna in olive oil
Half a yellow onion, sliced thinly
Black pepper
Half teaspoon salt
200ml Alfredo sauce or any creamy white pasta sauce (optional)
Steps:
Preheat oven to 180C.

Combine eggs with Perfect Italiano Parmesan Cheese and beat lightly.

Coat your baking dish with some cooking spray and layer it with half the potatoes.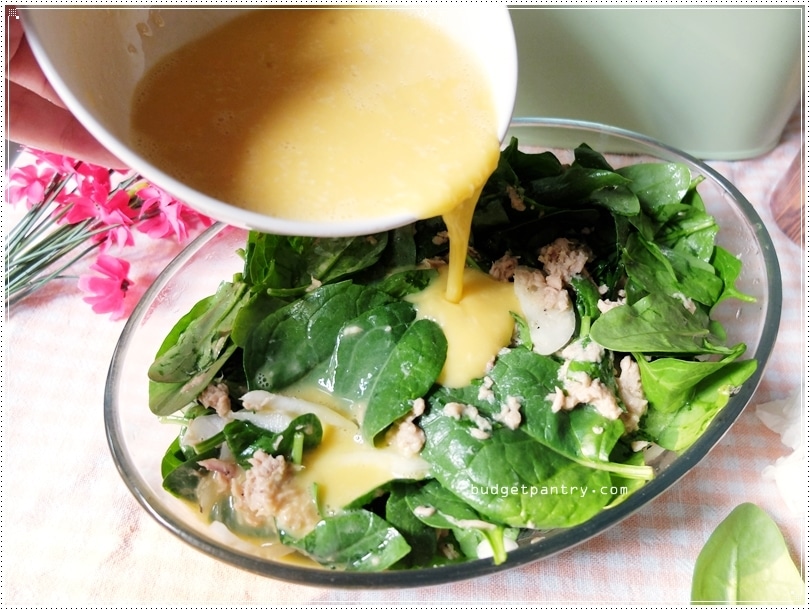 Toss the baby spinach, tuna, sliced onions, black pepper and salt in a large bowl. Layer on top of the potatoes, then pour in the egg and cheese mixture.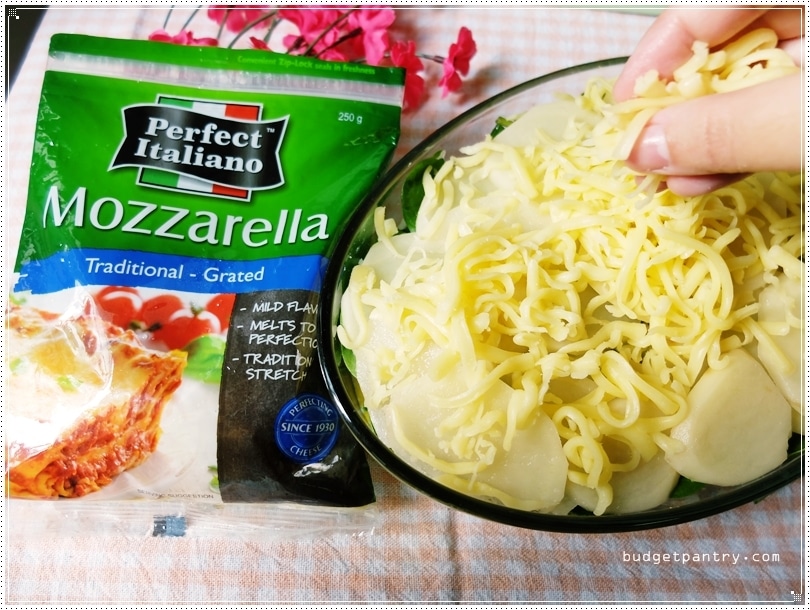 Layer with the remaining sliced potatoes. Follow with creamy white pasta sauce (if using). Top generously with Perfect Italiano Mozzarella Cheese and bake for 25 minutes till cheese is golden brown and egg has set.