French Toast Nutella Rolls – the easiest dessert ever!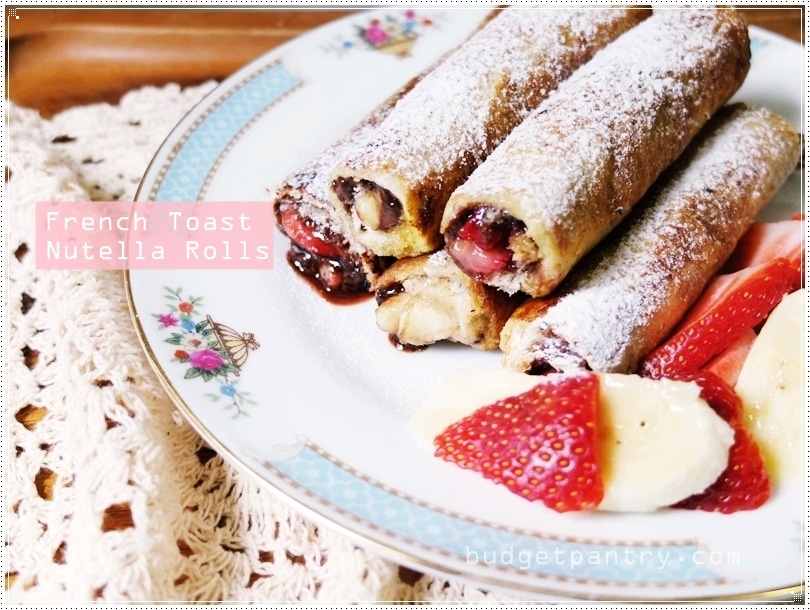 What do you do with a loaf of bread with a 'Use by' date of tomorrow? Make fun food!
It is always funny to me how a slice or two of bread for a casual snack sounds excessive (at least to me), but transform them into a dessert and it becomes a snack that just disappears from the plate (into my tummy) within seconds! I had a few slices of bread which were just starting to go stale. The expiry date was the next day and there was no way we would be able to finish it. I sometimes toast them and make bread crumbs to coat my chicken fillets with, but most of the time I'm too lazy to do it.

So in order not to waste food, I made French Toast Nutella Rolls with the bread yesterday! Ok I didn't exactly use Nutella, but I used Ovomaltine, which I bought from Candy Empire for $10.80 and later found in Sheng Siong for $6.90.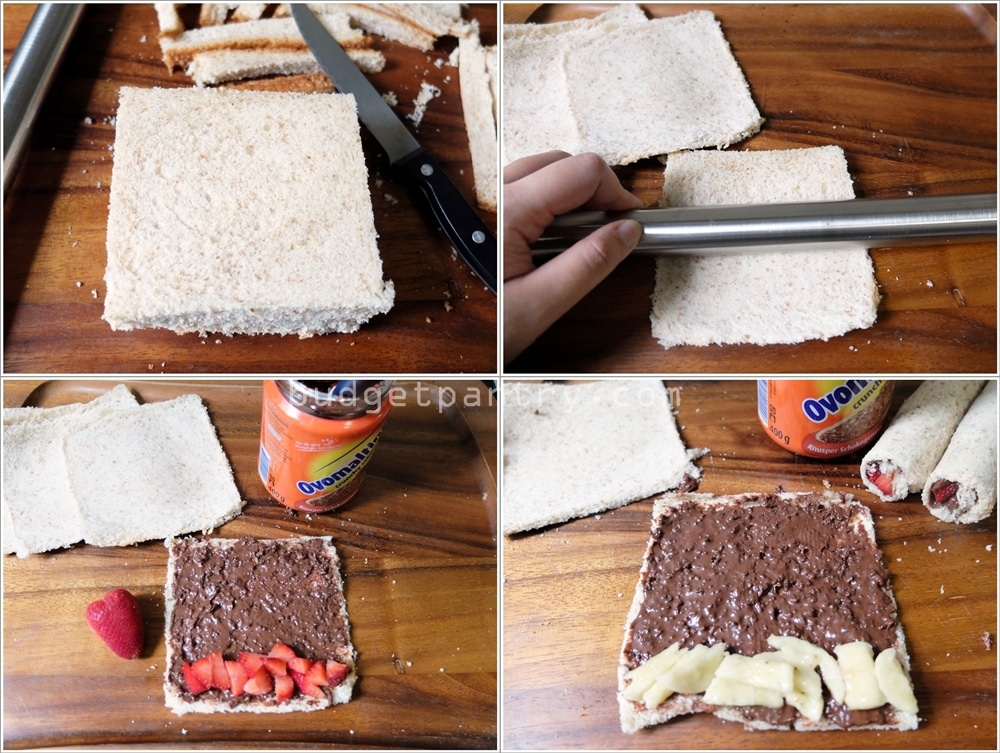 It's really simple: choose your fruits (I used strawberries and bananas), spread a layer of Nutella or Ovomaltine on your bread, arrange the chopped fruits at the edge of the bread, roll it up and lightly press the seams down on your plate or work bench. Dip in beaten egg and fry in a little olive oil. Rotate all sides with a pair of tongs till they're just turning golden.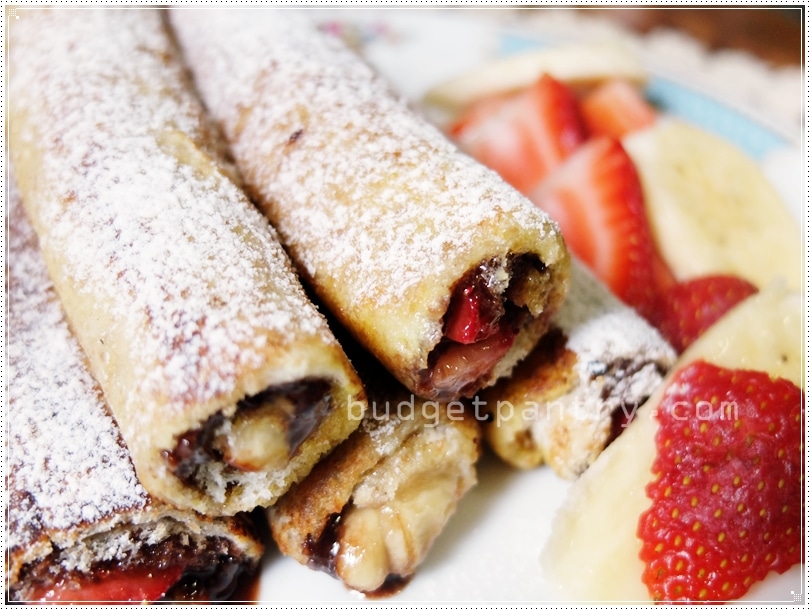 My aunt and I had two flavours each and Jason polished off the last one. Leftover bread? No problem! This would be a fun activity to do with your kids or nieces and nephews. If you're not into strawberries and bananas, you could also use blueberries, blackberries, apples and even cheese (chocolate and cheese is super yums)! Have fun rollin'!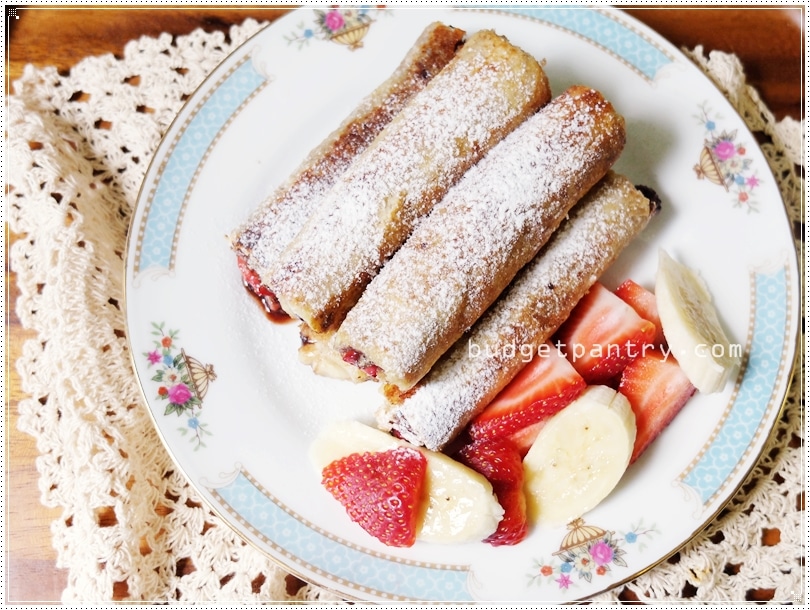 French Toast Nutella Rolls (budgetpantry.com)
Serves: 3
What I used:
6 pieces bread
2-3 teaspoons chopped strawberries
2-3 teaspoons chopped banana
Ovomaltine or Nutella, or any chocolate spread
1 egg, beaten
Oil for frying
Icing sugar, for dusting
Steps:
Remove the crusts of bread. Flatten with a rolling pin.
Spread Ovomaltine/Nutella on each slice of bread. Spoon fruit on the edge and roll, pressing down lightly as you go along. The chocolate spread will hold the roll together. End with the seams facing down.
Heat up a little oil in your frying pan. Dip each roll into beaten egg, then fry till golden on all sides.
Dust with icing sugar. Serve hot.