Three-Cheese Pita Pizza with Perfect Italiano's Pizza Plus
Advertorial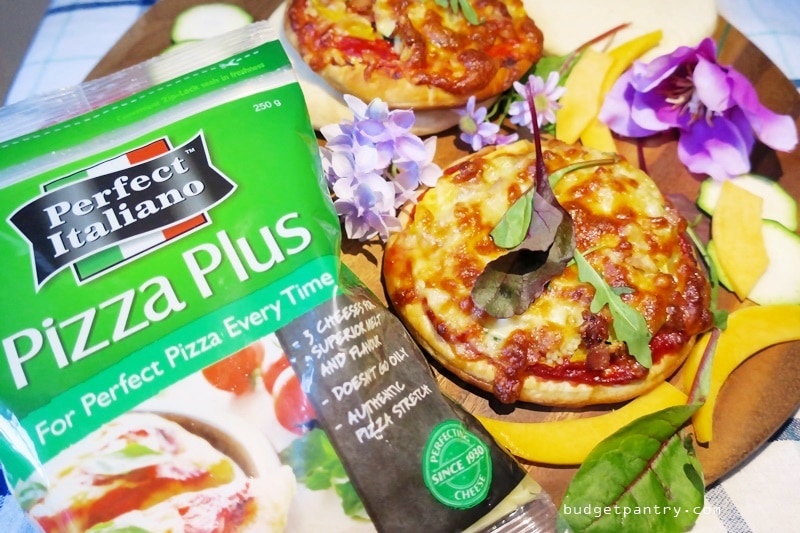 Pizza is the main food group of my two pesky little brothers. They can eat it any time of the day! They say that pizza is a well-balanced diet with carbs (pizza base), veggies (tomato sauce and vegetable toppings), protein (chicken meat, bacon or ham), calcium (cheese) and lots of vitamins. Ok, I can't disagree with that!
At home, I often come up with easy meals to feed the whole family. Jason is a big fan of pizza, especially no-frills ones like Pizza Margherita or Three Cheese Pizzas. He loves the simplicity of fresh tomato base with tasty cheese, and I agree with him that good quality cheese topping is really essential in bringing out the fresh flavours of a simple pizza.
For this recipe, I chose Perfect Italiano's Pizza Plus, a superior blend of three delicious types of cheeses: Mozzarella, Parmesan and Cheddar. Mozzarella gives us the super-stretchy texture we're all familiar with while Parmesan and Cheddar add delightful flavour to our homemade pizza.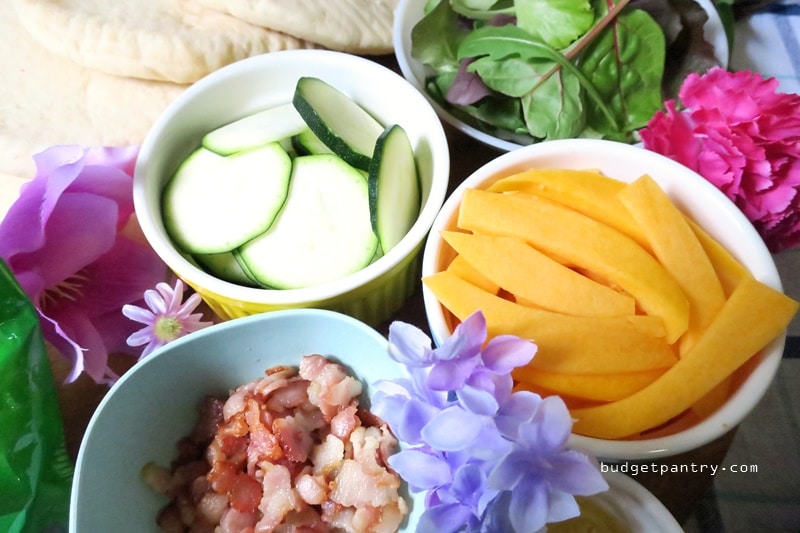 I used pumpkin and zucchini as the main toppings as their subtle sweetness and slight crunch doesn't overwhelm and is a perfect accompaniment to the flavourful cheese. I added a bit of bacon for that extra flavour, but this recipe is great already without it, super if you wish to sneak some vegetables into your kids' diet!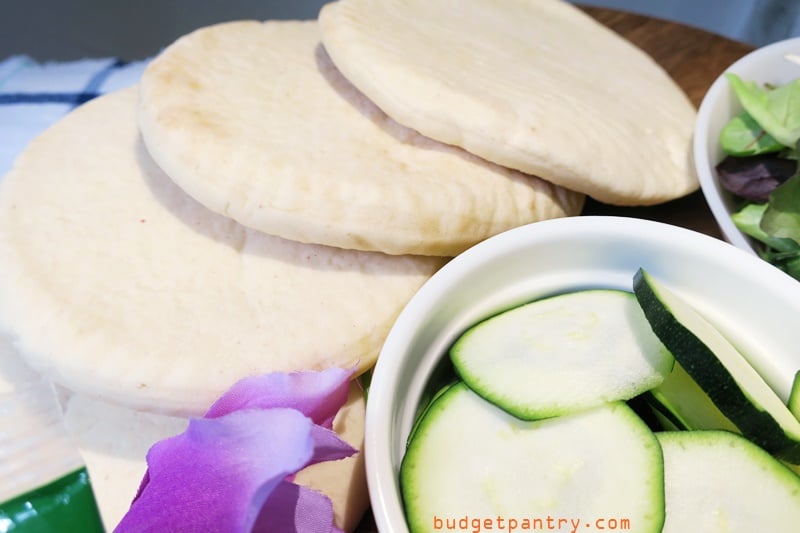 And if you know me, I am someone who invariably opts for quick and nutritious meals at home, which is why I decided to go with ready-made wheat pita bread as the pizza base. I like the pocket in the middle as compared to a full-on dough base as it puffs up slightly in the oven for a more delightful texture. If you can't get freshly baked pita from a nearby bakery, you can get them at the supermarket, along where you'd find bread and wraps. Do what works for you and your family and please don't feel obliged to make everything from scratch. Cooking should be a stress-reliever, not a stressful affair!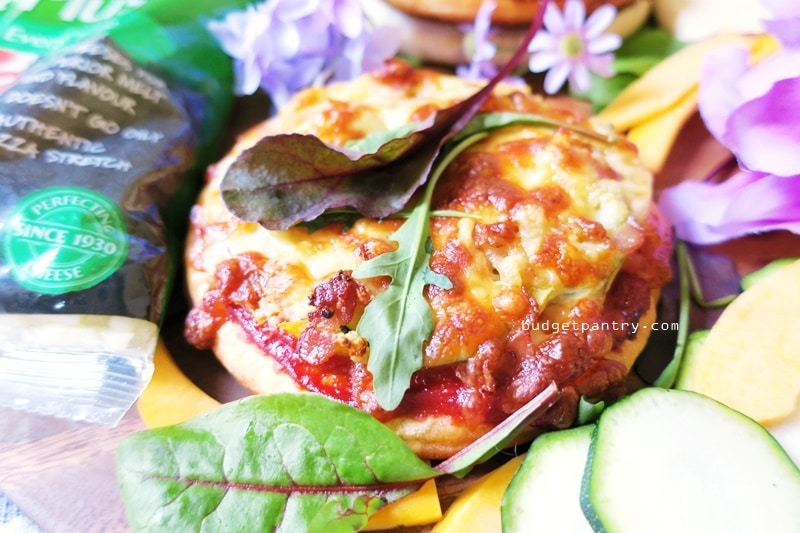 I've adapted this recipe from the Perfect Italiano's website. Their amazing recipe library is full of easy-to-follow recipes to inspire you all-year round.
Perfect Italiano cooking cheese is available in leading supermarkets. Whether you try this recipe or come up with your own creation, remember to share it with me by hashtagging #perfectitalianosg. Pizza as effortless as this? Yes please!
Three-Cheese Pita Pizza with Perfect Italiano's Pizza Plus

(budgetpantry.com)
Serves: 2 (2 pita pizzas each)
What you need: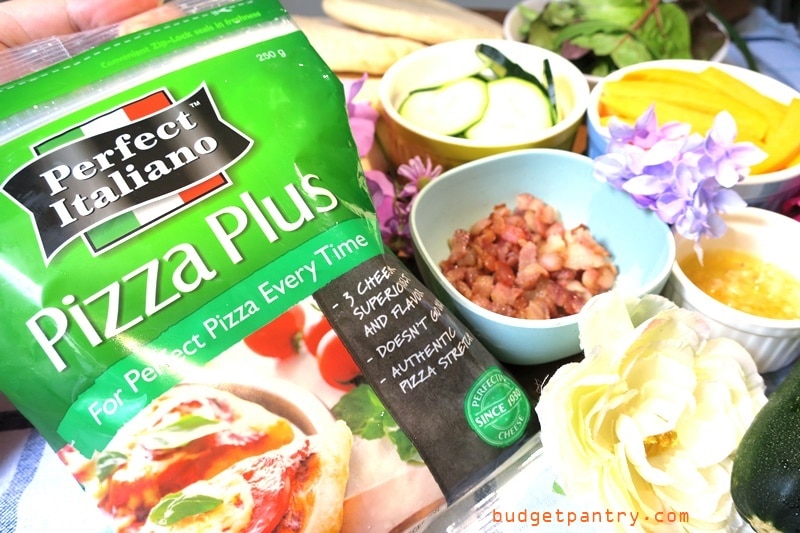 4 ready-made pita bread bases (available at most supermarkets, at the bread section)
4 tablespoons tomato paste
2 cloves garlic, smashed and roughly chopped
1 tablespoon olive oil
80g zucchini, sliced thinly
80g pumpkin, sliced thinly
4 slices bacon, chopped
100g Perfect Italiano Pizza Plus
Ready-to-eat rocket leaves or baby spinach to serve
Steps:
Preheat oven to 240C.
Mix the smashed garlic with the olive oil and set aside. Fry the bacon in a non-stick pan till cooked but not crispy. Spread the pita bread bases with tomato paste.
Layer the zucchinis and pumpkins (more if you like!), then top with bacon.
Follow with a drizzle of the garlic oil.
Top generously with Perfect Italiano Pizza Plus and bake for 10 minutes till bread is warm and cheese has melted.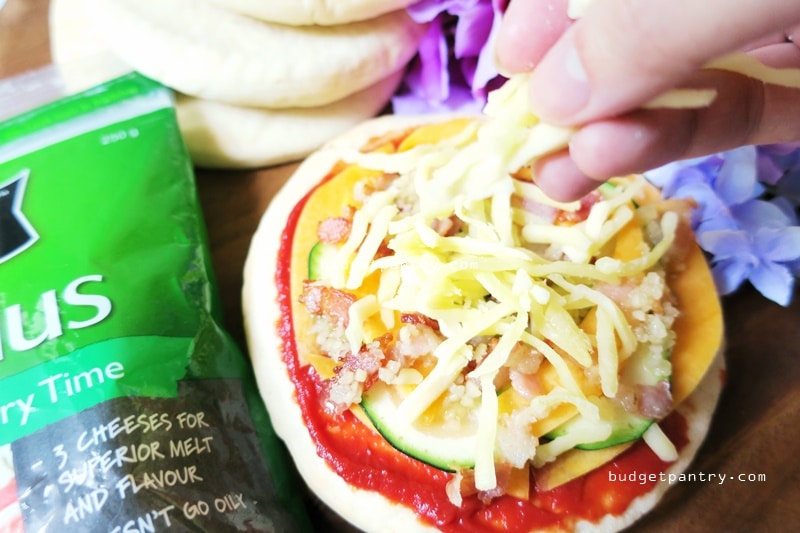 Sprinkle with ready-to-eat rocket leaves or baby spinach to serve.