[GIVEAWAY!] Airfryer + Junko Decorated Roll Cakes Recipe Books!
GIVEAWAY!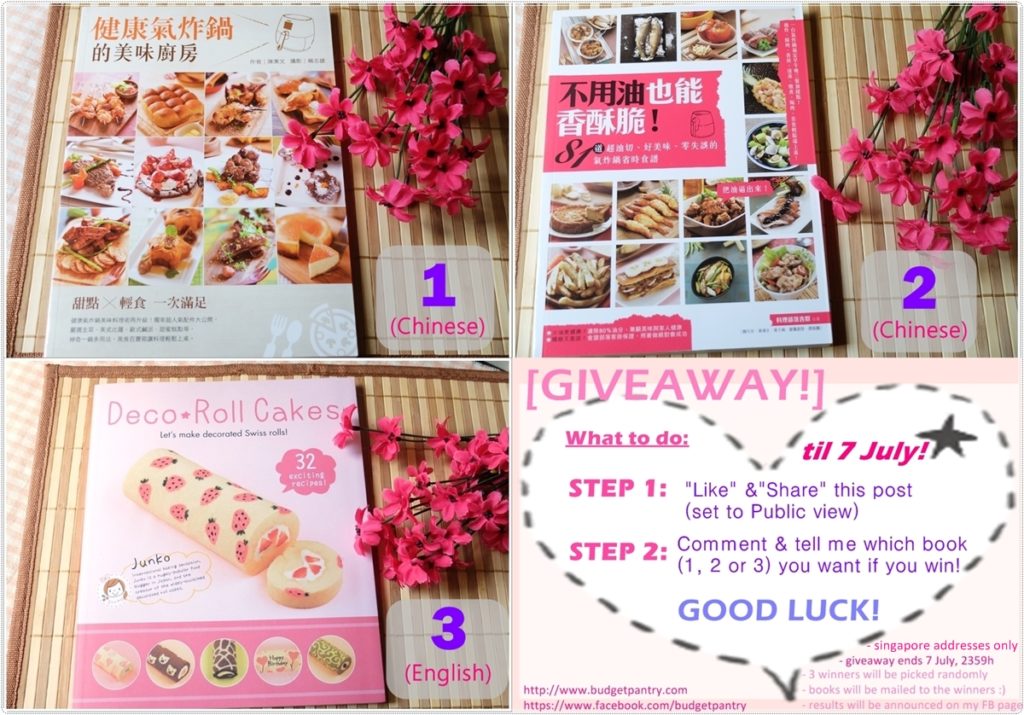 I woke up today realising I'm nearing 2000 "LIKES" on my Facebook page. It's not a mega-huge number but I am thankful that even ONE person is reading what I'm writing.
I often get personal messages from lovely readers telling me they appreciate my recipes, and I also get emails and comments from readers who tell me where to improve, or when they notice something's wonky about the site or my email settings. I cannot say "Thank YOU" enough!
From today til 7 July, 2359h, I am giving away 3 different recipe books to 3 readers. These are some of the most popular books in the cooking/ airfrying/ baking communities right now. I personally LOVE Junko's decorated swiss rolls. Her creations inspire me to erm, help to inspire other people who need inspiration in baking cute swiss rolls. I'll admit it- these are still too much effort for me and furthermore I suck at details most times. But this book is a joy to read. This is the only book out of the three which is in English.
Book 1 and 2 are recipe books for Airfryer cooking. These are in Chinese and I understand they can be a pain to read for most local Chinese, but they come with step-by-step pictures. I would say these books are great for someone who's just starting to use an Airfryer. If you're looking for an English version of these books, I am sorry, there are none as of now but you can select my "Airfryer" category from my drop down menu to the right of this page. Hahaa!
Follow these easy steps to enter:
1. Go to my Facebook page and "LIKE" it if you haven't already!
2. Click "LIKE" and "SHARE" (set to public view) on the [Giveaway] post dated 29 June 2014. Remember to SHARE instead of only "LIKE" to qualify!
3. Leave me a comment on that post to tell me which book (1, 2 or 3) you want if you win!
4. (optional) Tag your friends so they can have a go at it. (be sure they have a local address and that they've "liked" my Facebook page!
Oh, an important tip on "SHARE" procedures. Please be sure to follow the steps below to share it as "Public" view:
This could be a default setting for some: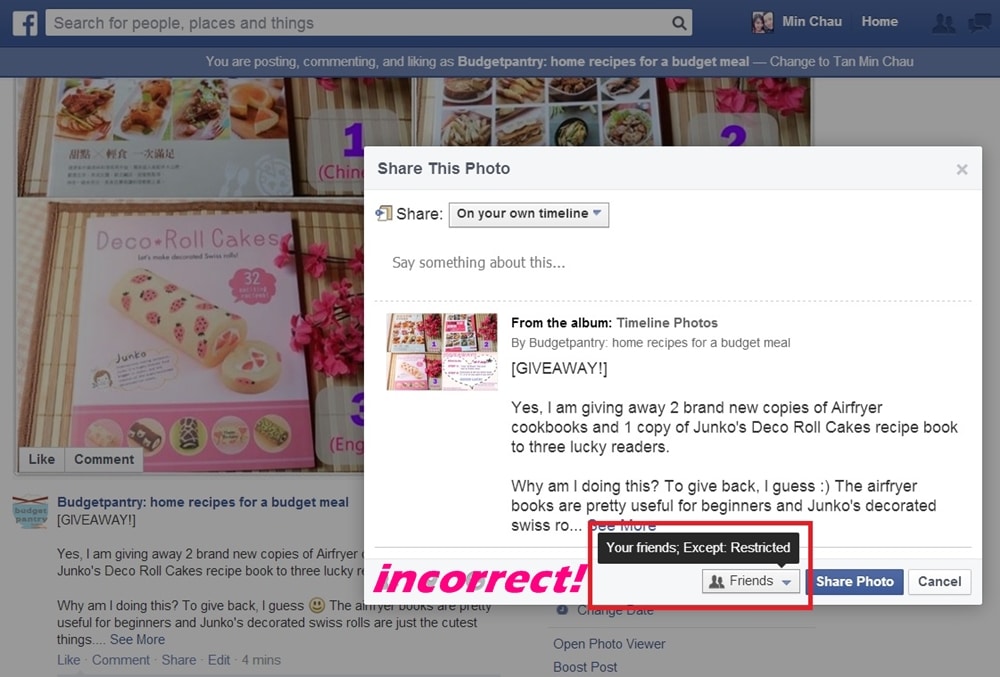 You need to set it to "Public" like so: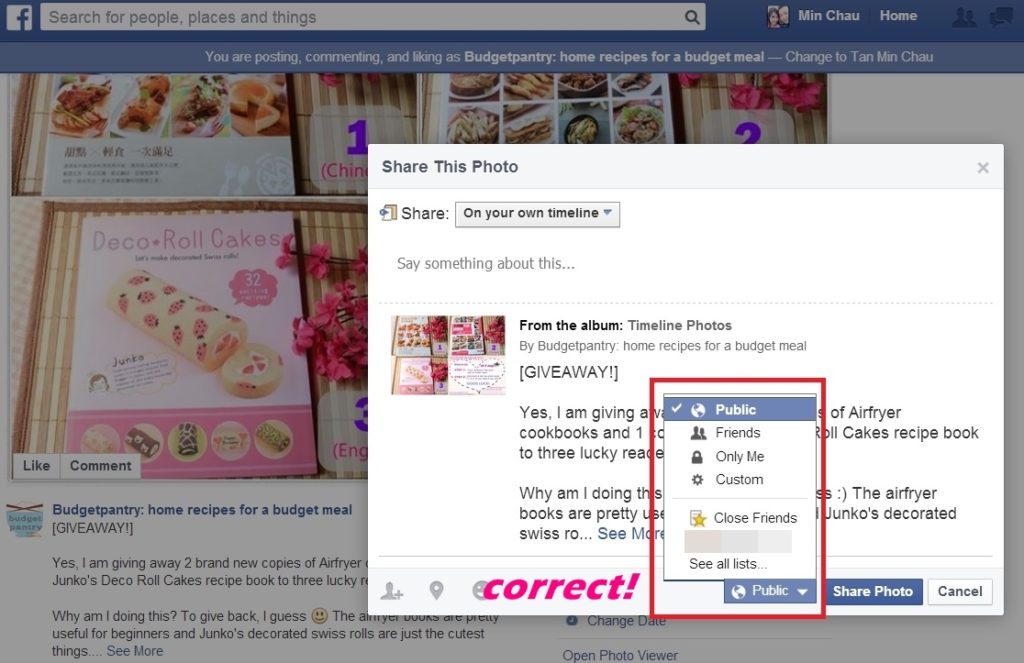 General t&cs:
– Singapore addresses only
– giveaway ends 7 July, 2359h
– 3 winners will be picked randomly and books will be mailed to the winners
– results will be announced on FB so be sure you've "LIKED" my page
The link to the Facebook post is here. Good luck and I love you all!