Philips Smoke-less Grill: Cbb's 1st BBQ experience!
BBQ time! We've been wanting to get an indoor grill for the longest time but the few models we've come across at friends' homes produce too much smoke (and splattering grease) for our liking.
After trying the Philips Avance Indoor Grill, I'm glad we waited! The grill is really easy to set up with just three parts: the grill itself, the grease tray and the die-cast aluminium grid non-stick grid.
It's also incredibly easy to use. With just a turn of the knob, the grill heated up in a minute and we could start grilling our food. There's even a keep-warm function for us to keep our food warm when we're done grilling – or when we're taking a break from all the eating!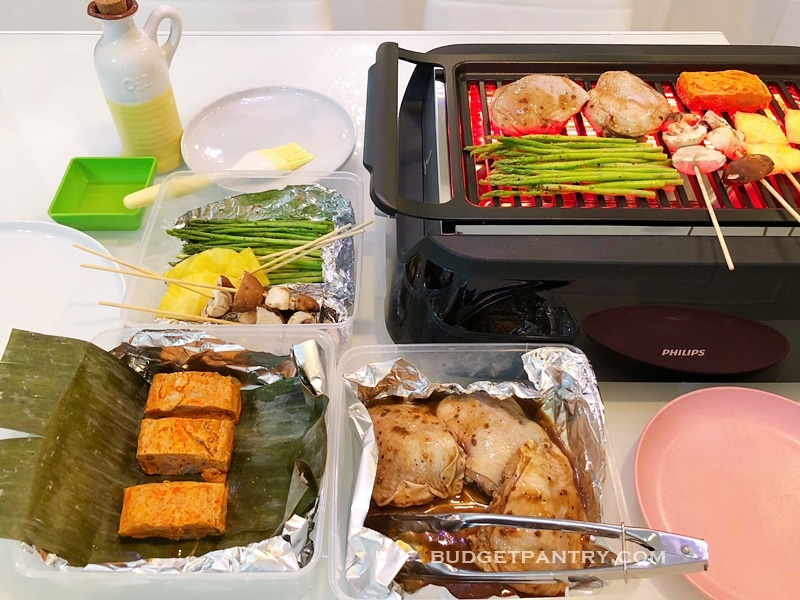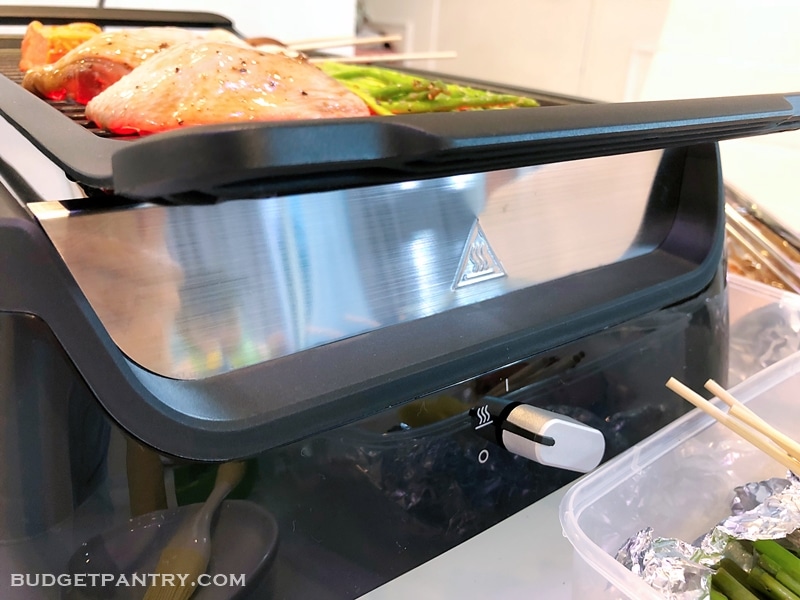 Here are some of the unique functions of the indoor grill:
Advanced infrared heat technology for up to 80% less smoke
The advanced Infrared technology and the special reflectors guide the heat towards the grid achieving delicious, evenly grilled food, while leaving the grease tray cool enough to minimise unpleasant smoke and grease splattering. As fat and water content differ per food type, grilling some ingredients (beef and chicken) results in hardly any smoke, while with others (pork or lamb) there can be slightly more- yet much less as compared to current grills.
Non-stick ALU grid provides authentic BBQ grill marks
Grill marks! Jason is crazy about them. Haha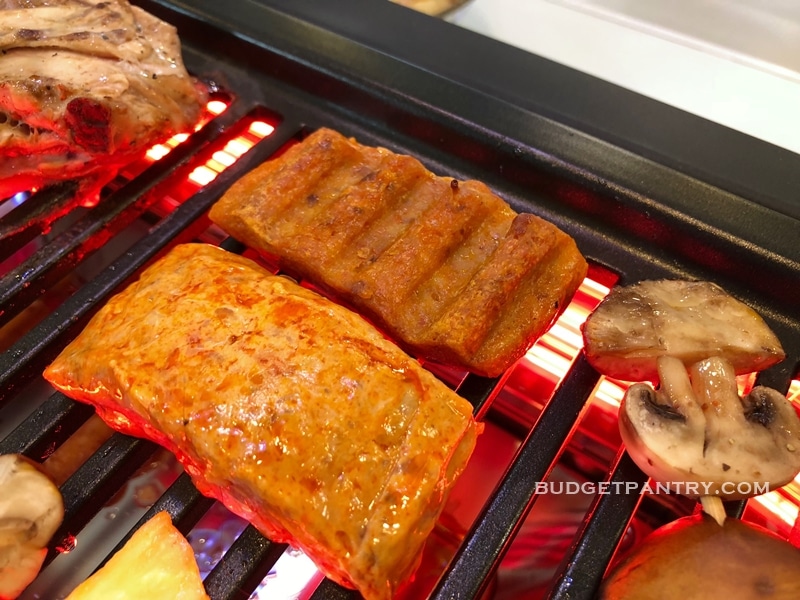 Lean grilling- excess fat is collected on XL grease tray
Food is not cooked into its own grease and the fat is separated into the grease tray allowing for lean grilling.
Easy to clean detachable parts are also dishwasher-proof
Grills and BBQs are hard to clean. However thanks to the non-stick grid the appliance takes less than a minute to be cleaned. Additionally the detachable parts are dishwasher safe. See my tips on cleaning the inner sides/surface below.
Easy set-up start grilling within 1 min
Simple to use, easy to install. The Philips Smoke-less Indoor grill consists of two parts: a grid and grease tray, which will take less than a minute to assemble. With minimal parts to set up, you will spend less time on assembly and more time on enjoying all the goodness of grilled food.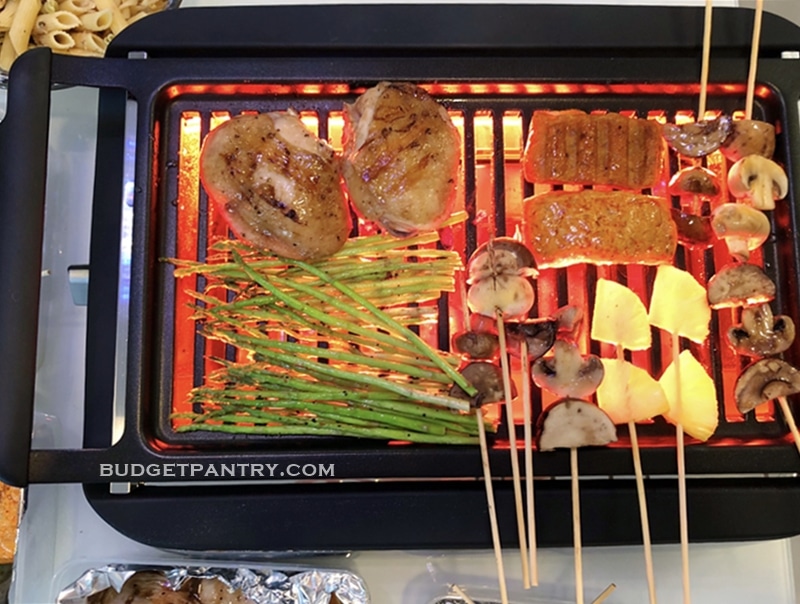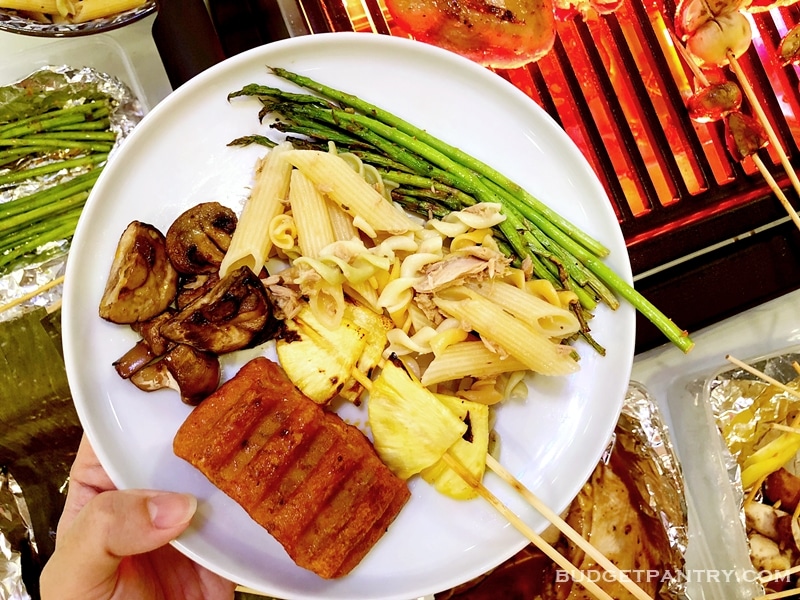 This grill is cbb-approved! She loves the grilled mushrooms, asparagus and pineapples and kept asking for more!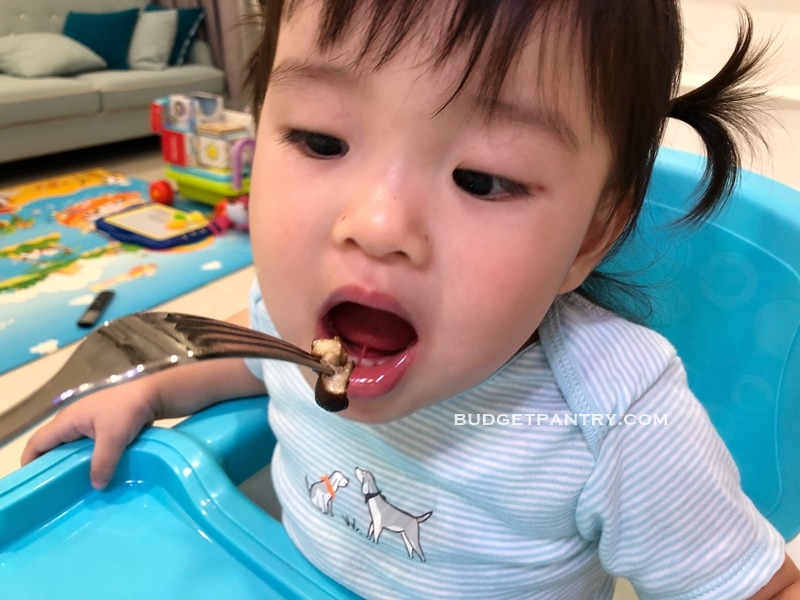 And here are some extra tips on caring for your Philips Indoor Grill:
Residual grease on the die-cast grid or surface areas of the grill can cause extra smoke when you next use it, so ensure that you clean it properly after each use.
Both the non-stick grid and drip-tray are dishwasher safe and removable for easy cleaning. Simply wash or wipe excess oil after each use so that the smoke-less grill is ready for your next BBQ session!
Consider lining the bottom and inner sides of the grill (the non-detachable grill stand itself) before grilling. The grease can be a tad hard to clean off. When the grill is cool to touch, remove the aluminium foil and clean the base and all surface areas within reach using a damp cloth or sponge.
Ensure that all parts are dry before storing away.
Click here to read my most recent reviews on Philips All-in-One cooker and Digital Airfryer!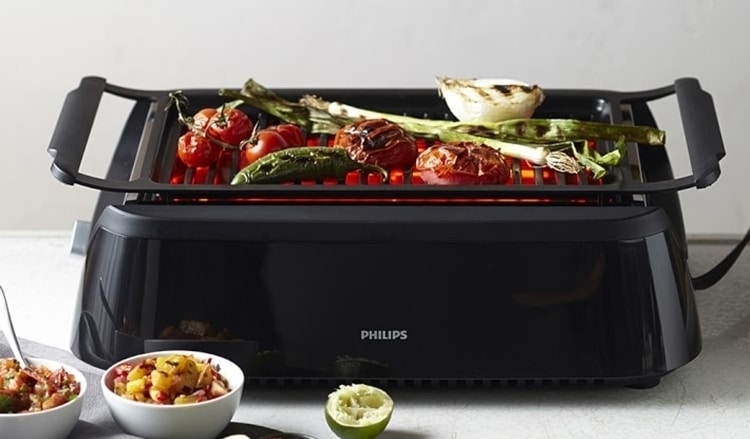 ——————————————————–
*I received the Philips Avance Collection Indoor Grill to try out and I decided to put up this blog post. All opinions are my own.
If you like my posts and updates, or would like to be informed of baby/cooking-related giveaways and promos from time to time…..
Like my Facebook page or follow @budgetpantry or @chuabeebee on Instagram! Yes, I just started an Insta account for CBB too!