Festive bake: Pear and chocolate oat crumble featuring Pyrex & Corelle
[Advertorial]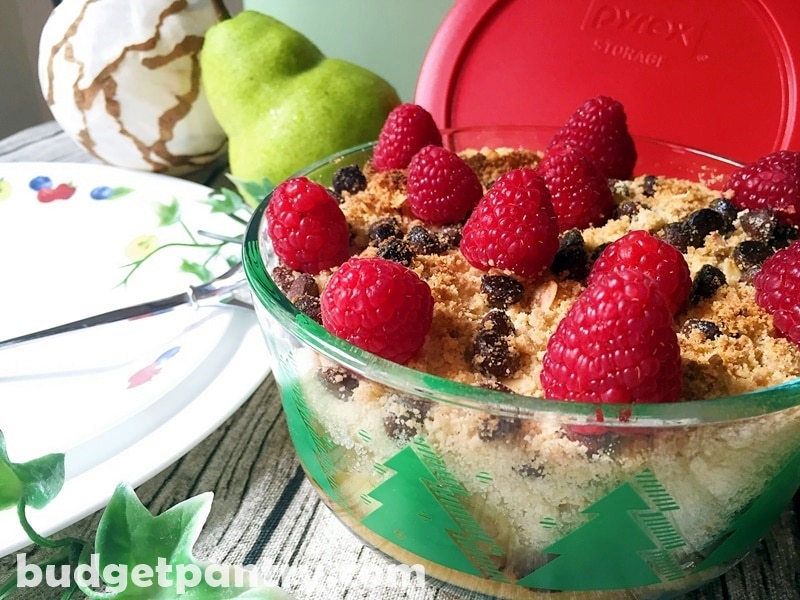 How do you celebrate the year-end holidays? For me, I do it with get-togethers and food! Truly, December is a time for family and friends, and what's a get-together without desserts? This year, I decided to bake a lovely pear, cranberry and chocolate crumble for one of our gathering sessions on Christmas Day!
The Pyrex® 950ml Limited-Edition Glass Storage Bakeware (Set of 2 in two designs)
Baking this delicious, buttery crumble is nothing short of easy, especially using the Pyrex® 950ml Glass Storage Bakeware. This made-in-USA limited edition Holiday Trees design is just the right size for about 4 servings, and like all Pyrex® bakeware, it is safe for use in the freezer, oven, microwave and top rack dishwasher. I am featuring the Holiday Trees design here, and there is another design in Snowflakes which you can see below.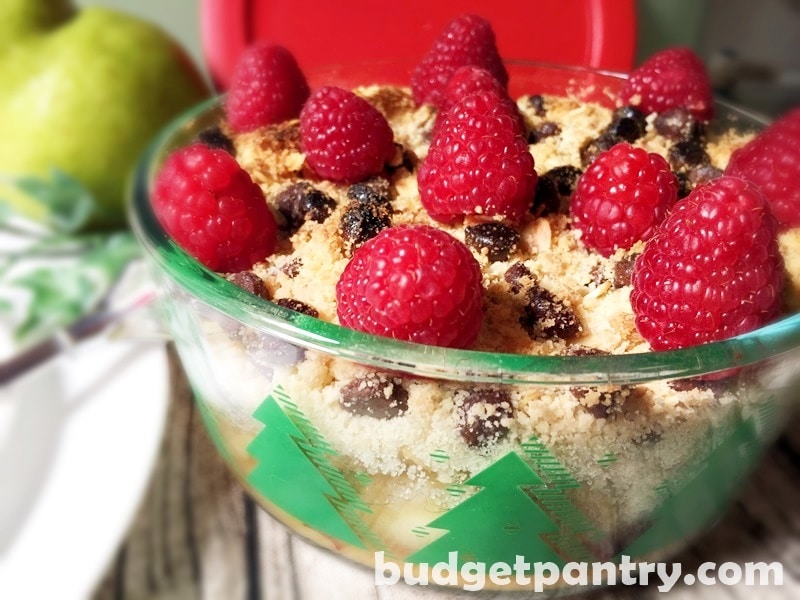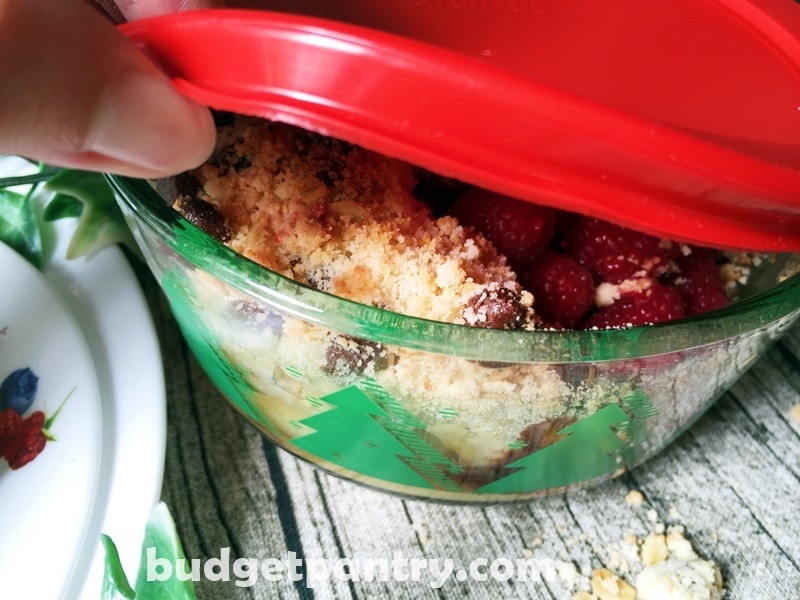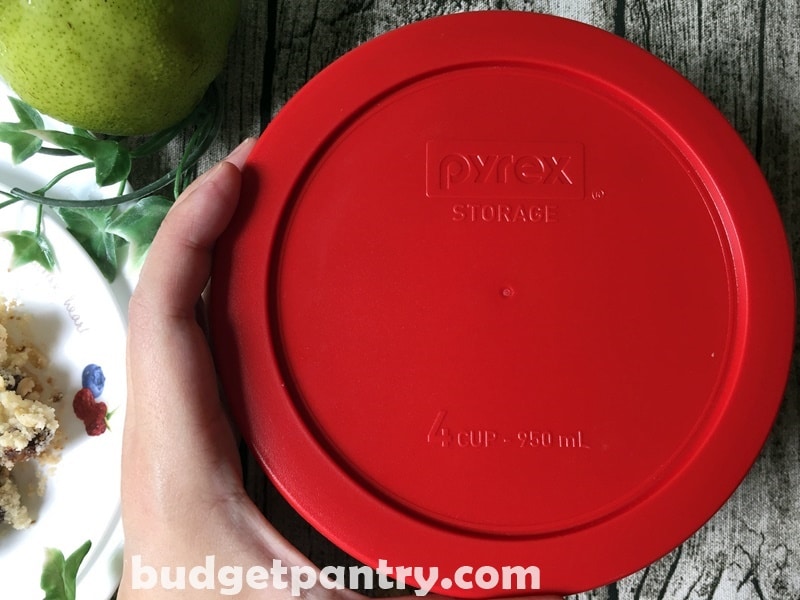 I love it that it comes with a secure lid (can't go into the convection oven!) for food on the go, cos it's super useful when I have to transport food from home to gathering place! I can also store leftovers and do away with cling wrap or foil. What I adore about Pyrex® is that its non-porous glass will not absorb stains and odours and is a breeze to wash. Ahh.. Pyrex® – my favourite bakeware since I started cooking in my teens! I have 4-5 of them in varying sizes in my kitchen.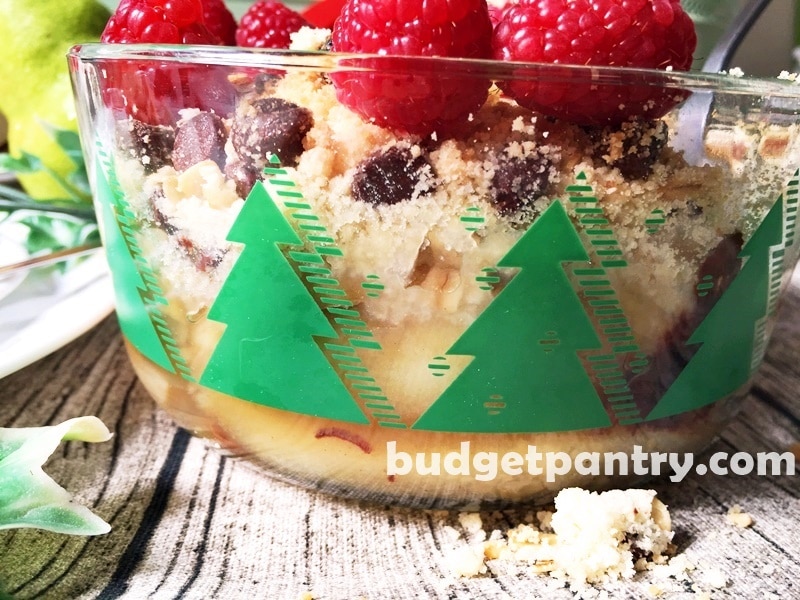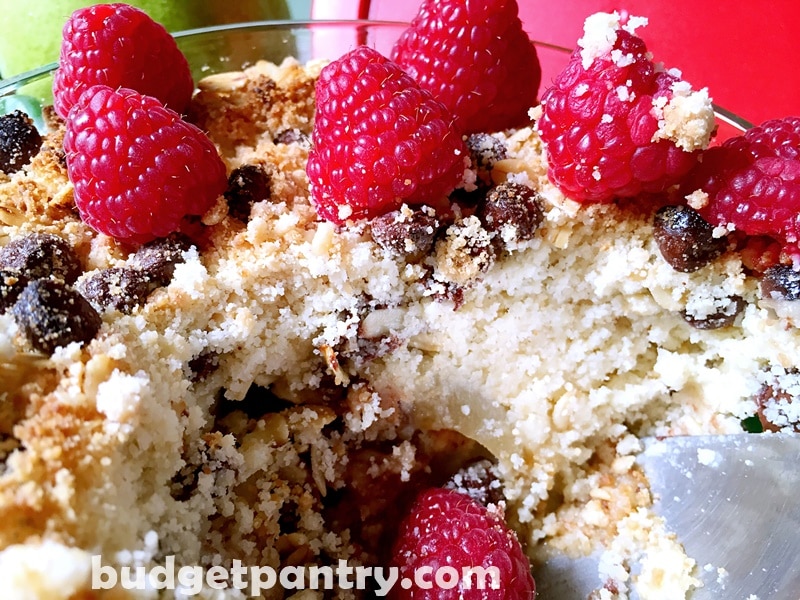 There are only a handful of ingredients in the basic version of a crumble recipe: fruit of your choice (apples, pears, peaches, bananas all work well), sugar, butter and flour. Yes! Without the 'fancy' stuff, a crumble is really one of the easiest things you could bake, quite foolproof too! For this version, I used ripe green pears and added chopped dates (you can use raisins) for the filling, and added rolled oats and chocolate chips to my crumble topping. I only used 50g sugar as I added chocolate chips. Once the bake was out from the oven, I decorated it with fresh cranberries for a perfect sweet and tart balance. Full recipe below!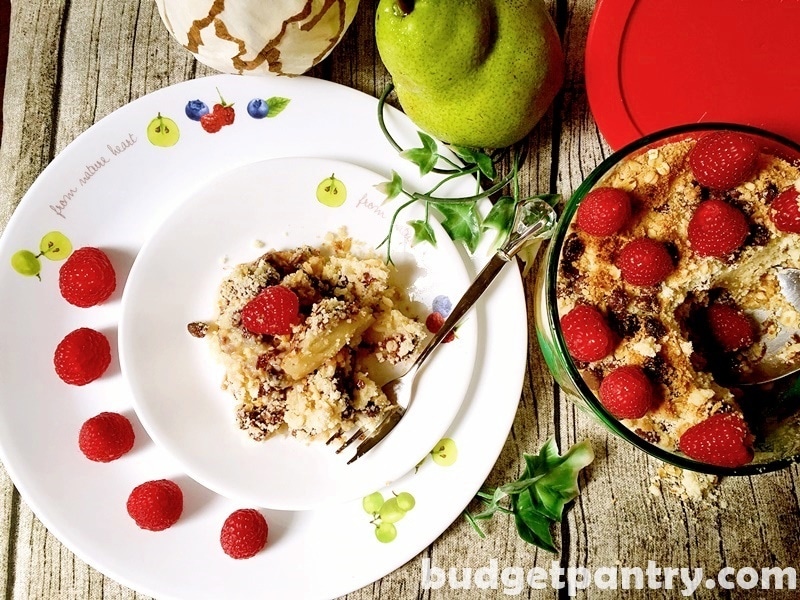 Corelle® Collection in Nature Heart design
This delicious dessert will be perfect served on these beautiful Corelle® plates. Corelle® features:
Oven and microwave oven safe
Top rack dishwasher safe
Break and chip resistant
Stackable
Lightweight
Non-porous glass will not absorb stains and odours
One year local warranty
Made in USA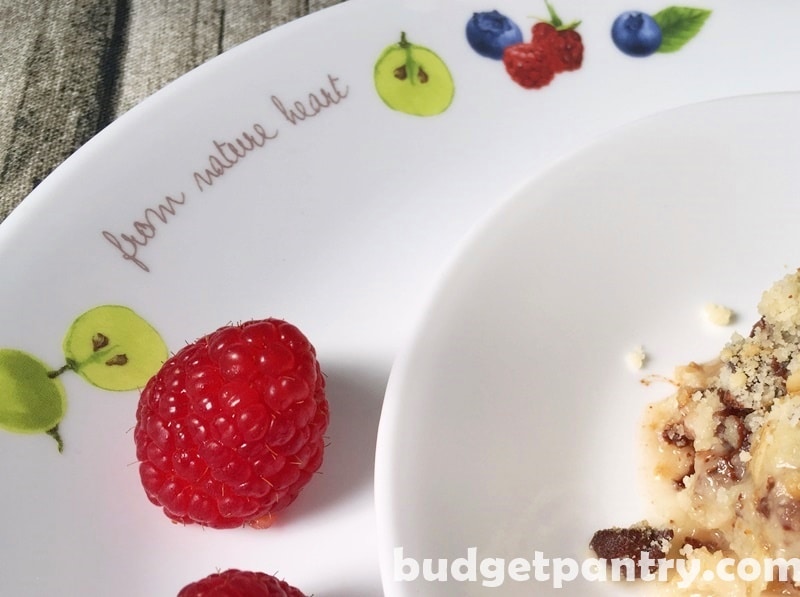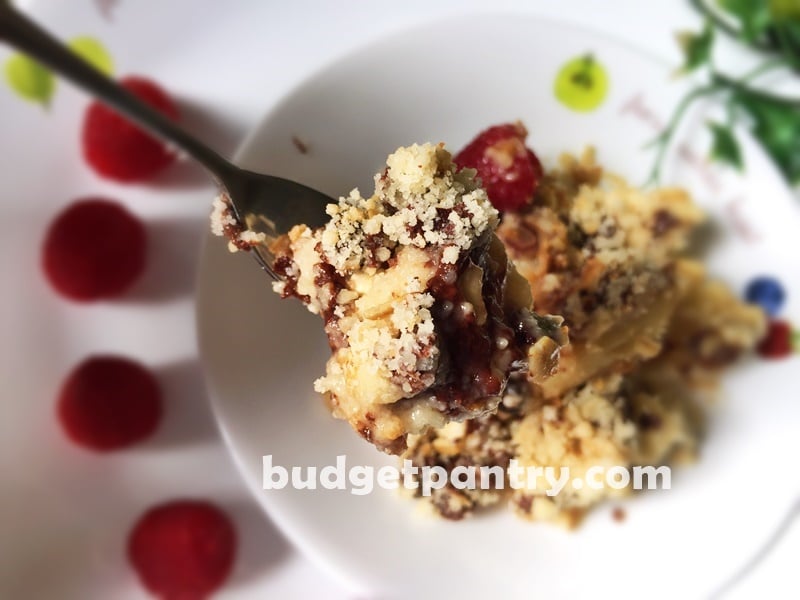 Where to buy
The Pyrex® storage set (two designs: Holiday Trees and Snowflakes) valued at S$35.90 is a gift with purchase for any S$200 spent on any World Kitchen brands (Corningware®, Corelle®, Visions®) from all major department stores from 24 November 2016 to 3 January 2017. Both the limited edition, gift-with-purchase storage containers are random and while stocks last only! The Snowflakes design is gorgeous too – which do you like more?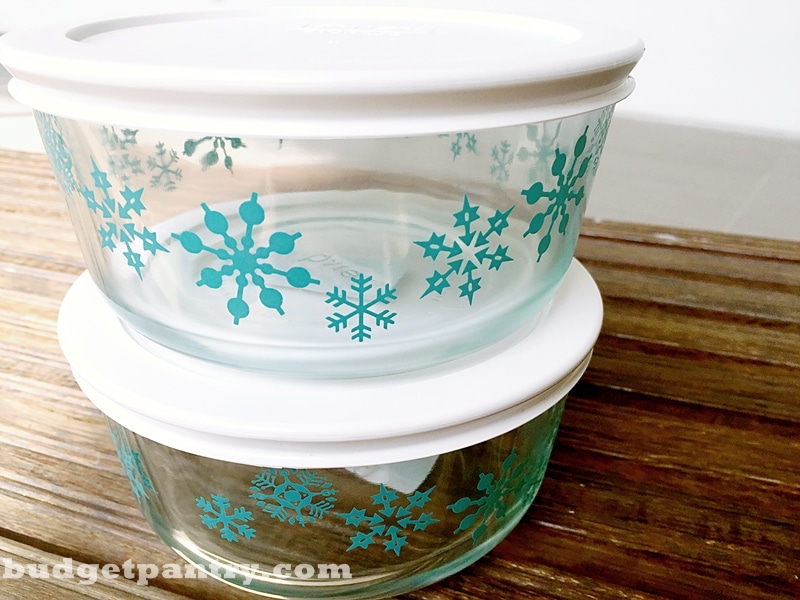 See these posters for more promotion details: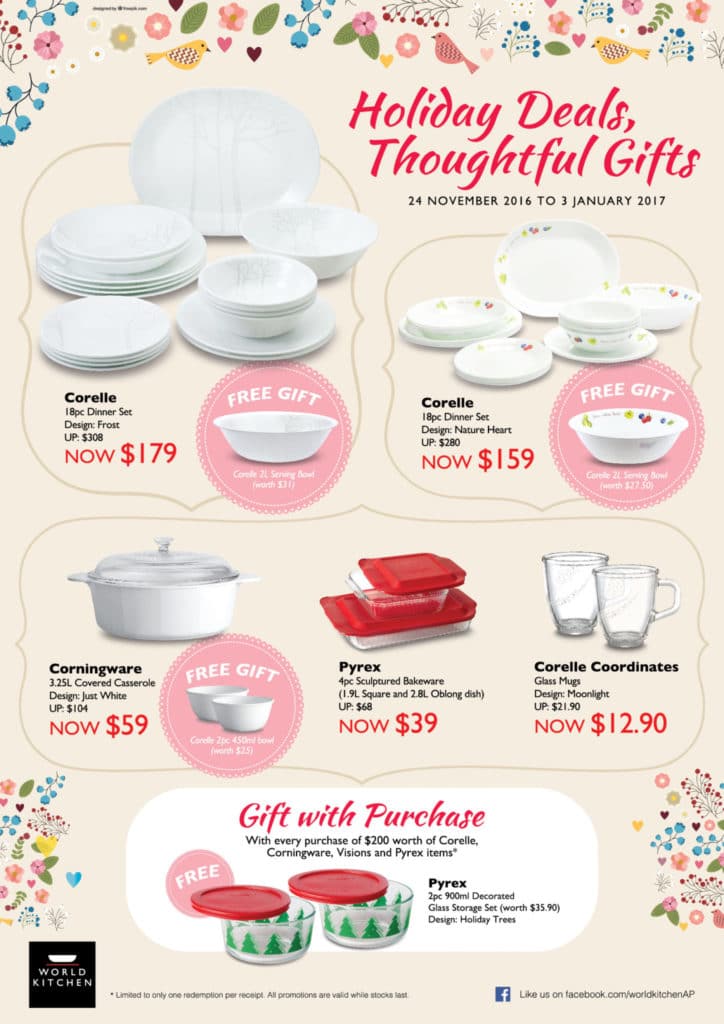 If you like my posts and updates, or would like to be informed of baby/cooking-related giveaways and promos from time to time…..
Like my Facebook page or follow @budgetpantry or @chuabeebee on Instagram! Yes, I just started an Insta account for CBB too!
Recipe
Pear and chocolate oat crumble
(budgetpantry.com)
Serves 3-4
What you need:
For the filling
3 large green/peckham pears
2 tablespoons brown sugar
Half teaspoon vanilla essence
Half teaspoon cinnamon
2 tablespoons raisins or chopped dates
1 tablespoon water
1 tablespoon cornstarch solution (1:2 cornstarch dissolved in water)
For the crumble topping
50g cold butter, cubed
90g flour, no sifting required
60g caster sugar
2-3 tablespoons chocolate chips
2 tablespoons rolled oats
Handful of cranberries
Steps:
Preheat oven to 170C.
Peel the pears and chop into 1.5 cm thick slices. Combine all the ingredient for the filling in a pan and cook, covered, til pears are soft, about 10 minutes.
In a large mixing bowl, combine the flour and sugar and mix well. With dry hands, add the cubed butter and rub it into the flour and sugar with your fingertips, till the mixture resembles breadcrumbs. Add the oats and chocolate chips.
Layer the pear slices into the Pyrex® bakeware. Top with crumble and bake, uncovered, for 25-30 minutes til top turns brown. Decorate with cranberries. Serve with custard or vanilla ice cream. Enjoy!