How to make oat flour for homemade baby biscuits

Do you have a little one who LOVES biscuits? I do!
But the biscuits or cookies in the market are either sweetened or devoid of nutrients. Most are made with sugar, butter and refined flour, and even the 'purest' baby bite (rice crackers) are not a great choice since you're basically feeding your kid empty calories.
So instead of spending money on packages of 'baby mum mum' rice crackers, I finally decided to bake my own. I mean, taste is really secondary for cbb. Once she sees something in the form of a biscuit, and which tastes reasonable, she is a happy girl. But I didn't want to make cookies with white flour. I had a pack of oats sitting around at home… it was time to make my own oat flour!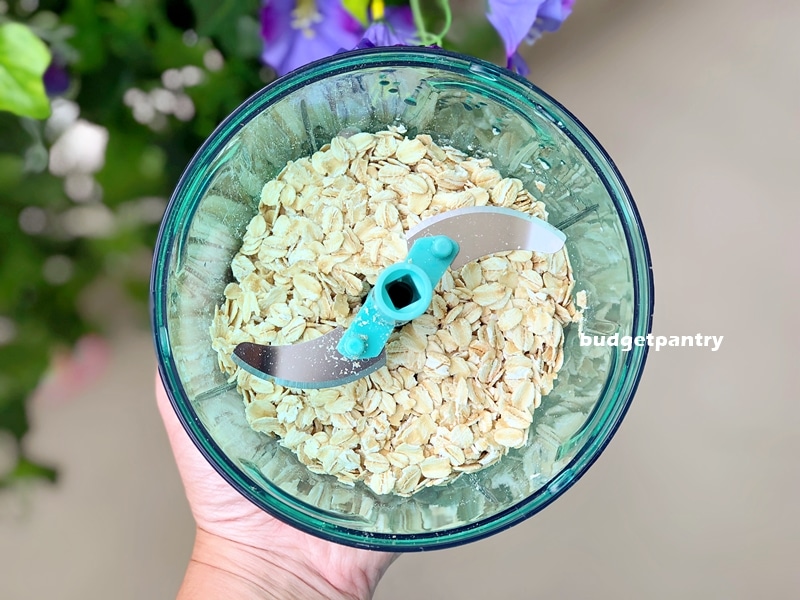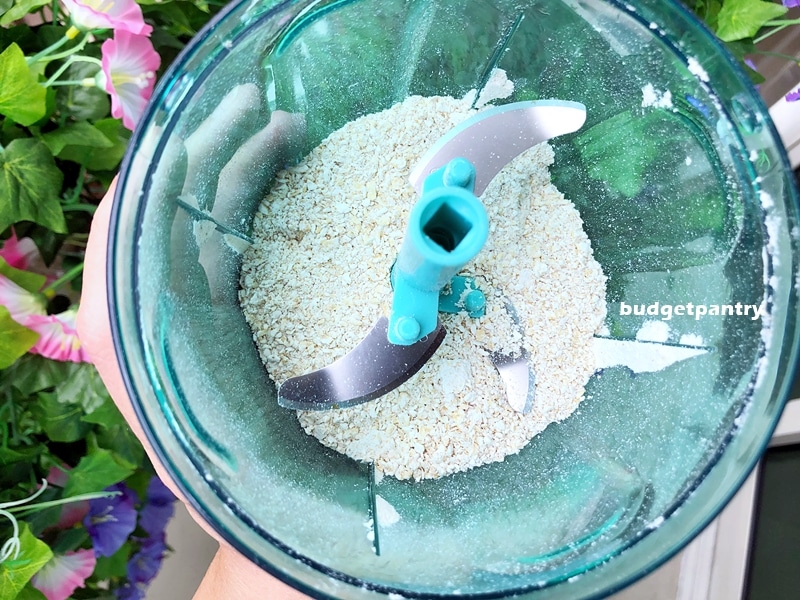 You can do this in a high speed food processor or blender for best results. I did mine in a manual food processor because I was too lazy to set up my Philips blender from the cabinet (true story). It worked, but it took a while. I have made this using rolled oats and instant oats. Best to make a small batch at one go, and ensure your appliances and bowls are dry.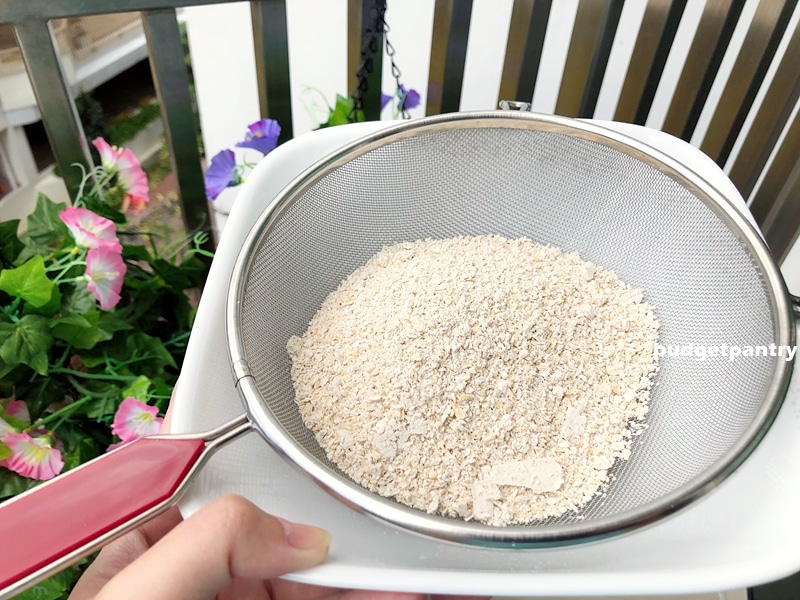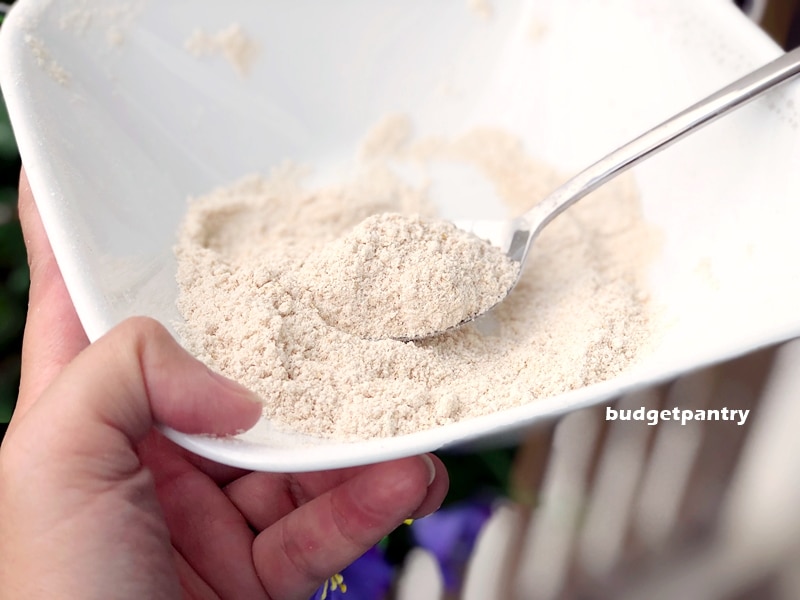 Sift the flour to get rid of the larger bits. And store the fine oat flour in an airtight container. Use as you would regular flour.
Homemade Oat Flour for Baby Biscuits
(budgetpantry.com)
What you need:
Rolled/instant/old-fashioned oats (start with 1-2 cups)
A sieve
Food processor or blender
Steps:
Add the oats to your blender or food processor. Ensure your appliance is dry.
Pulse for 4-5 minutes on high speed until oats become fine and powdery. Sift the oat flour to remove larger bits. Store the remaining fine flour in an airtight container.
TIP: When baking, add back the larger oat bits into the batter for more crunch and texture!