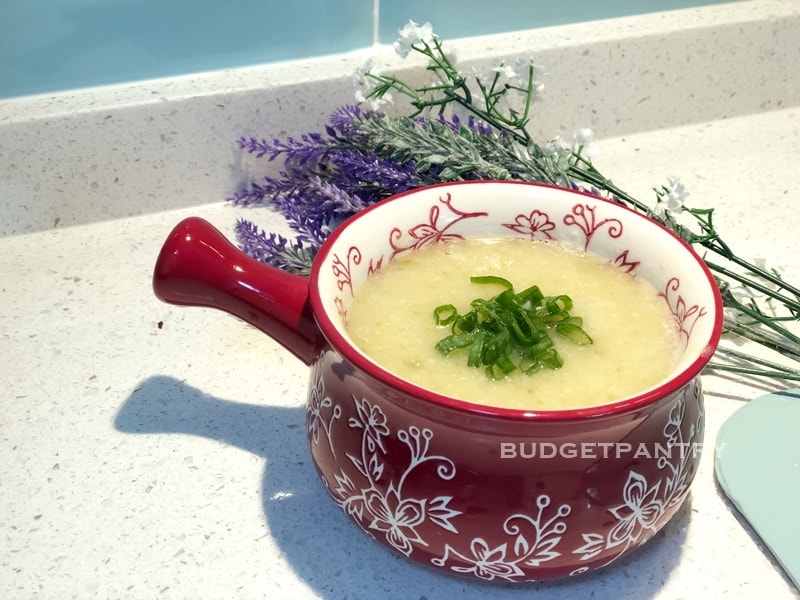 Leek and cauliflower soup for the family
Have you tried Leek and Potato Soup before? Here's my low carb version!
Cauliflower is an amazing vegetable for people trying to lose weight or need to be on a low carb diet due to medical reasons. They're such an awesome replacement for potatoes and flour, and can be used in so many ways!
Today, I'm sharing a leek and cauliflower soup recipe that's great for kids too. Cbb loves this soup and it's another way I make sure she eats all her vegetables, not that I'm having a hard time getting her to – she eats everything! I often use this as pasta sauce.. just ladle on top of cooked pasta and serve with meat balls for a complete meal.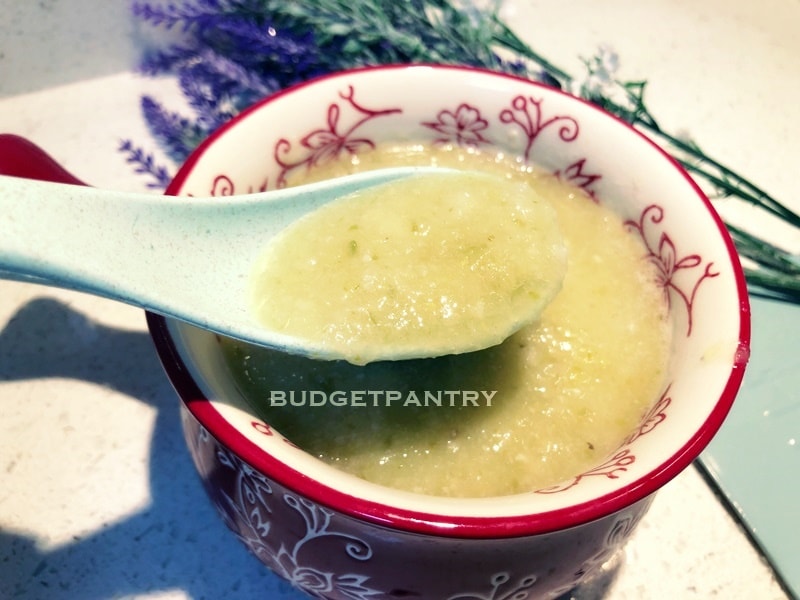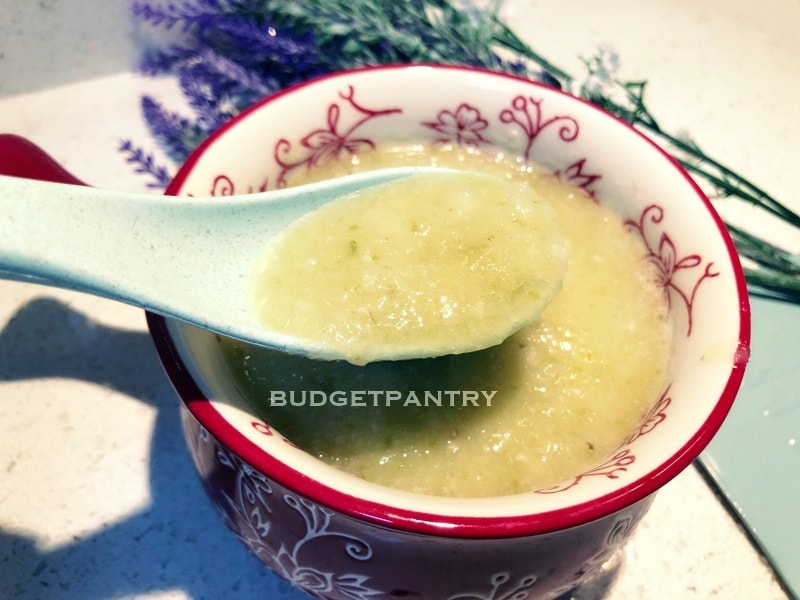 I use my $49 panasonic handheld blender for this. It's really one of the most-used tools in my kitchen apart from my airfryer. How often do you make soups like this? Do you have a favourite blender to recommend?
Leek and cauliflower soup for the family
(budgetpantry.com)
Serves 6
What you need:
1 tablespoon butter
2 stalks leek
5 stalks celery
1 small head cauliflower
1 large yellow onion
3 cloves garlic
2 bayleaves
2 tablespoons concentrated chicken stock or ikan bilis powder for flavour
Sprinkle of black pepper
Spring onion for garnish
Light dash of salt to taste if needed
Water

Steps:
Chop the leeks, celery, cauliflower and onion into chunks. Set aside.
In a large pot, melt the butter on medium flame and fry the onions, leeks and garlic for 2 minutes. Add the cauliflower, celery and bayleaves. Fill the pot with water until it just covers the vegetables.
Bring to boil and lower flame. Simmer for 20 minutes.
Turn off the flame and allow to cool slightly. Stick the handheld blender directly into the pot and blend to your preferred level of consistency. Add the chicken stock or ikan bilis powder, salt and black pepper to taste.
Garnish with spring onions before serving. It's great over pasta or eaten with pita bread.