Japan Day 4 – TAKAYAMA: How to go to Takayama + BONUS Old Town pics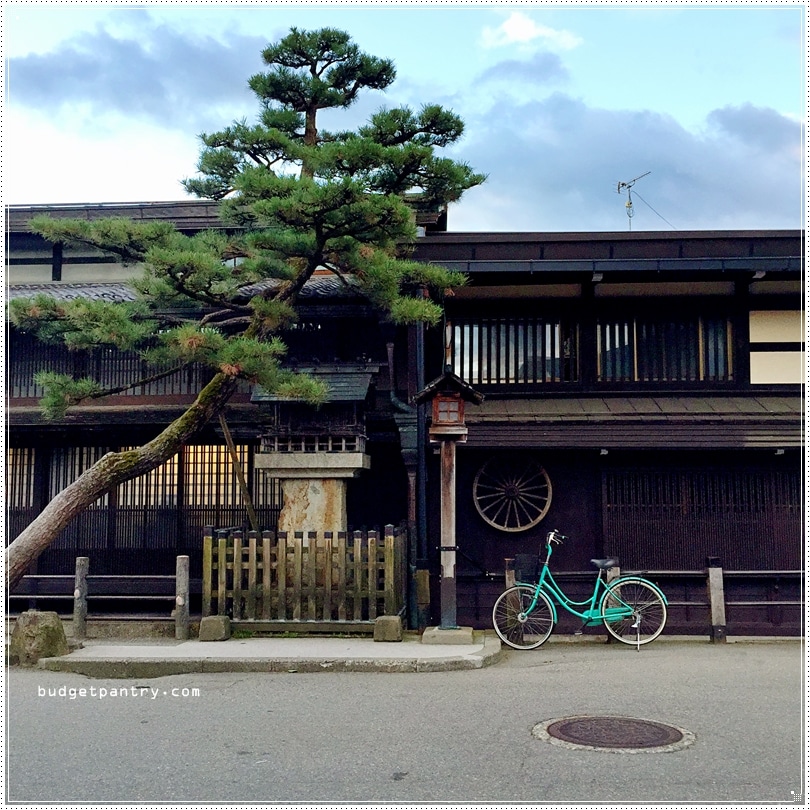 It's been a week since I posted about Japan. Dang! I thought I had a momentum going but I guess work and health took over my life last week. After spending our final day in Tokyo (for the first leg) yesterday, we're off to Takayama to look for Jonny! We're really excited to be visiting Takayama and are especially stoked that Jonny's wwoofing host, Keiko-san and her family, invited us over for a homecooked Japanese dinner.

One bad planning on my end is that we hardly had enough time for Takayama, because I didn't factor in bus delays and our Gujo trip before making the hotel booking. I catered 3 nights for Takayama initially, which was more than enough. But after reviewing our final itinerary, we got the dinner invite and I realised it would be a waste not to go to Gujo Hachiman (to make food replica!) and Kanazawa on day trips.
So imagine arriving in Takayama on the 19th at around 2.30 pm (traffic!), going for dinner at 6pm and leaving for Gujo and Kanazawa on the next two days. We only had a few hours on the first day for Takayama, plus the evenings of Day Two and Three. There is too much to see! If I could plan the trip all over again, I would dedicate two full days for Takayama (excluding travelling day), a day for Gujo, and a day or two for Kanazawa.
We didn't have the time, but there is so much to do in Takayama. The next time I go back, I will be sure to visit their vintage toys museum, Takayama Showa Kan and Hida Folk Village.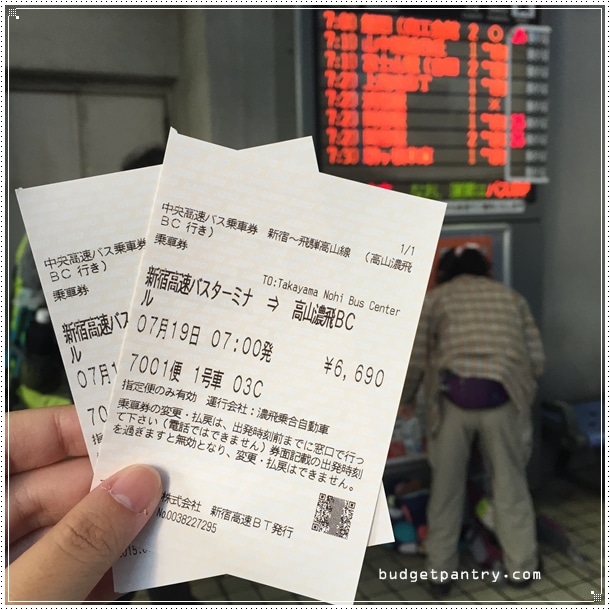 We left for Takayama via the highway bus (6690 yen ~ SG$74). The bus is our cheapest option since we're not activating our Japan Rail Pass till the Takayama-Kyoto leg. The journey takes 5.5 hours and we departed at 7am from Shinjuku. For details on how to buy tickets, please read my previous post on Mt. Fuji. The destination is different but procedure is the same. Grabbed some DELICIOUS sandwiches for lunch on board.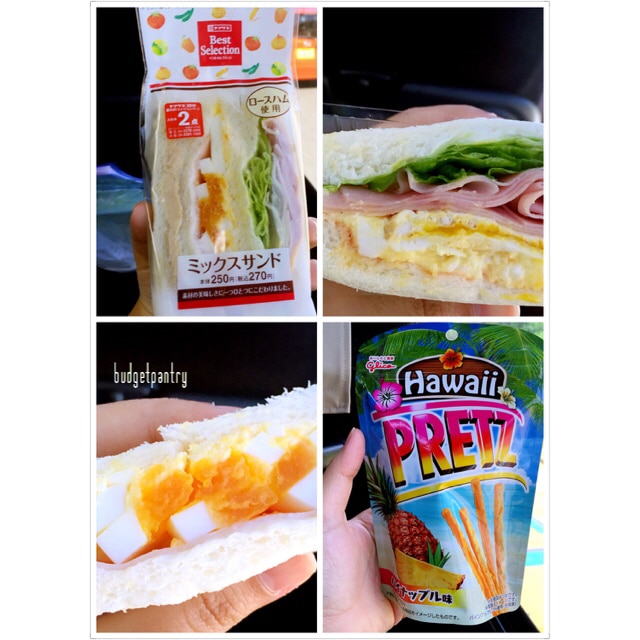 Our bus got delayed by 2.5 hours on the road and we only reached Takayama at 2.30 pm, leaving us with 2.5 hours to explore the Old Town before most of the shops close at 5 pm. Tragic! Takayama actually reminded me of Seville, a really small Spanish town with a handful of attractions all round.
Our hotel was Spa Hotel Alpina Hida Takayama which we booked from Jalan.net for 34900 yen ~ SG$388 for three nights. Jalan.net is not a malay site, if that's what you're thinking. It's one of Japan's largest online hotels & ryokans booking site. No payment is required at the point of internet booking. We paid cash at the hotel frontdesk.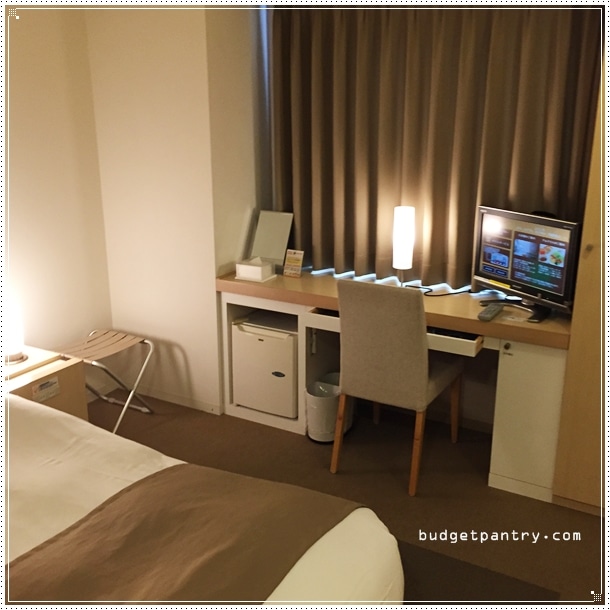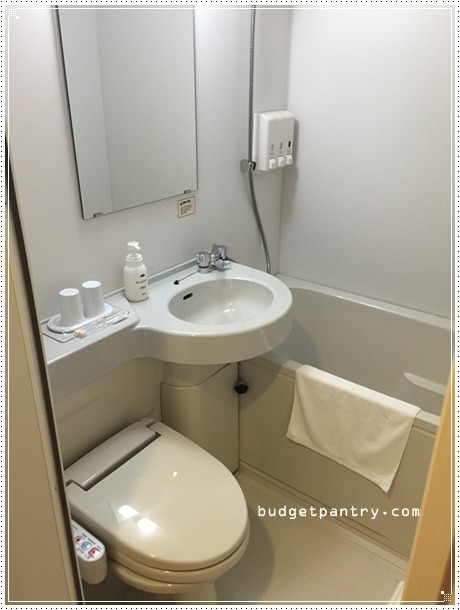 The room was great. Clean, relatively spacious, with great wifi and aircon, plus it was 5 minutes on foot from Takayama train and bus station. As it was already mid afternoon, we went for a quick tour in the Old Town before meeting Jonny and his host family for dinner.
We visited Takayama's Old Town and Old Private Houses, which by now are quite saturated with tourists. The preserved streets reeked of commercialism, and to be honest, I didn't have a great impression on my first day. But read on, and you shall see the other side of Takayama, as I did when we went back to explore the Old Town during sunset two days later.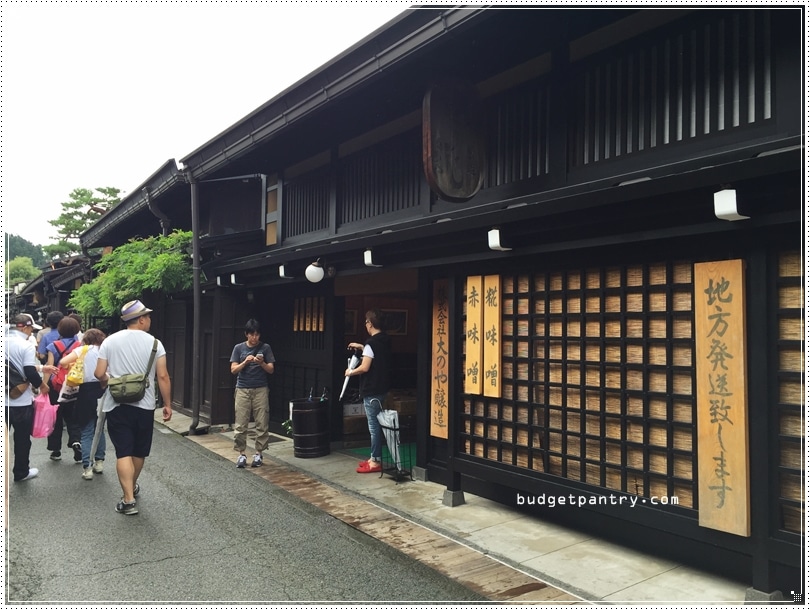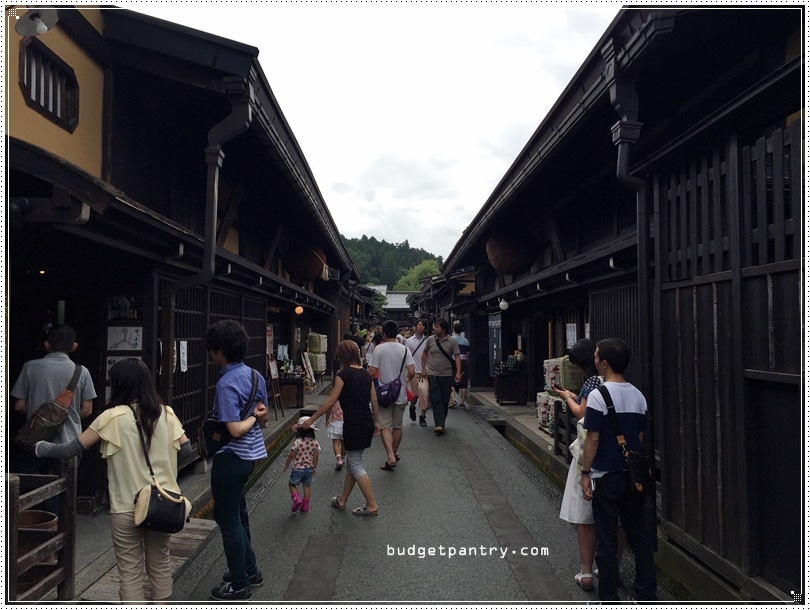 People people everywhere.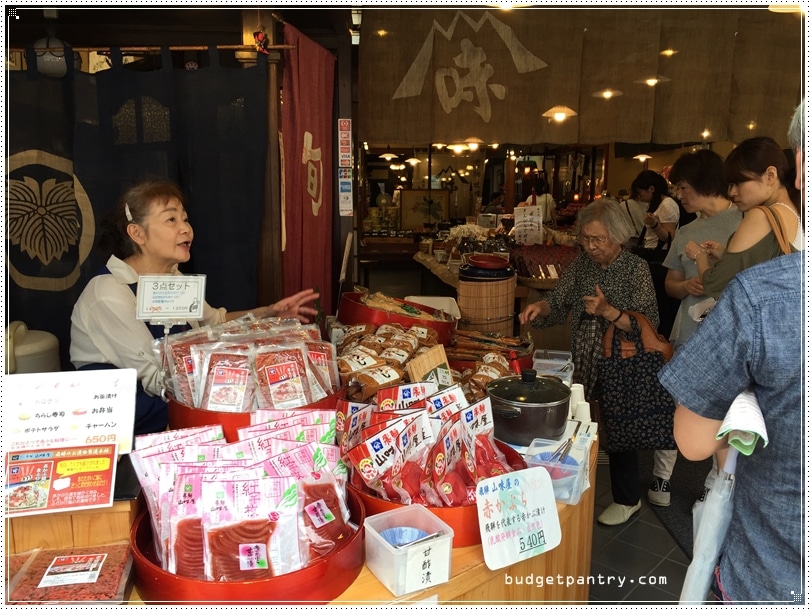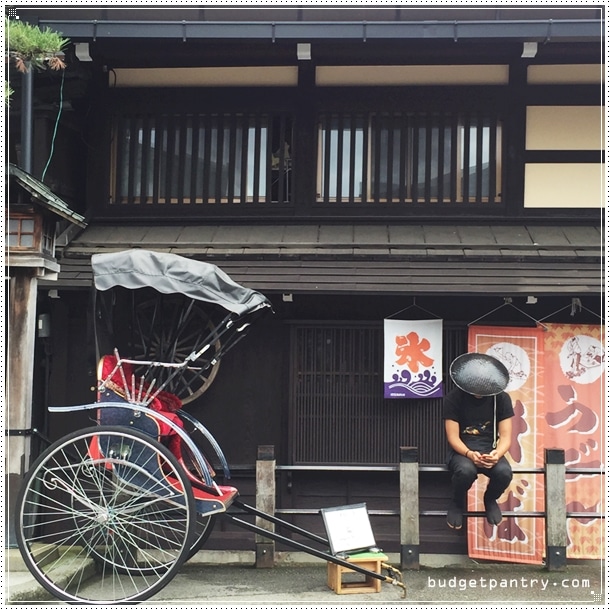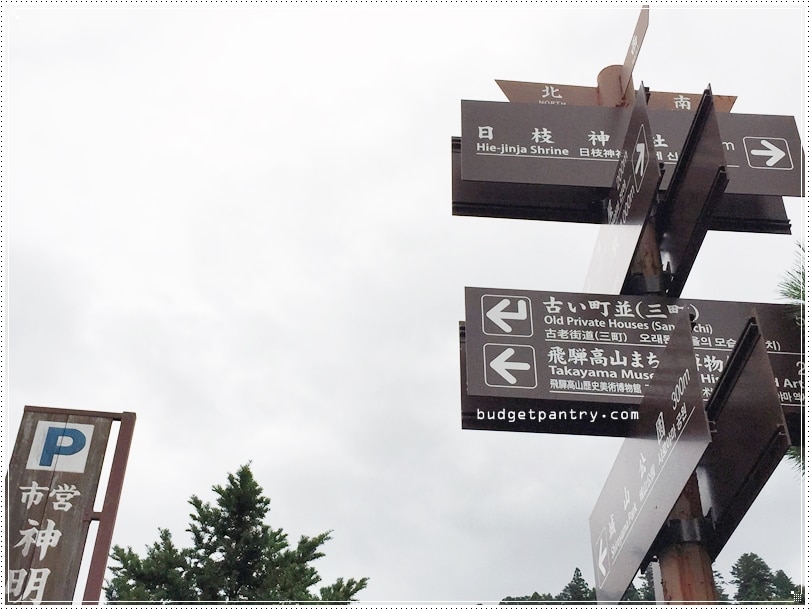 We tried Hida beef, dango (toasted glutinous rice dough) and some excellent yuzu and grape sake from the sake brewery. The drinks looked and tasted harmless, but we started sweating like pigs ten minutes later. I still felt warm hours after the drink! Jason ended up buying two bottles of sake home.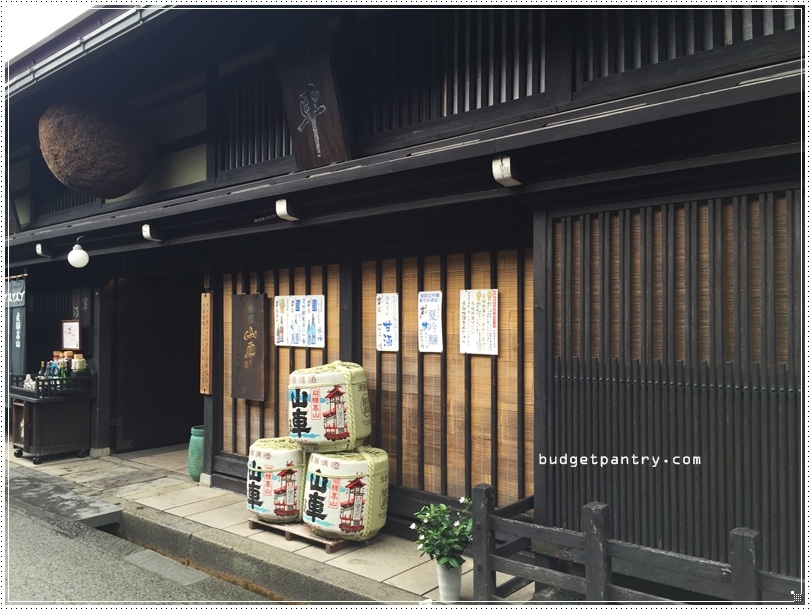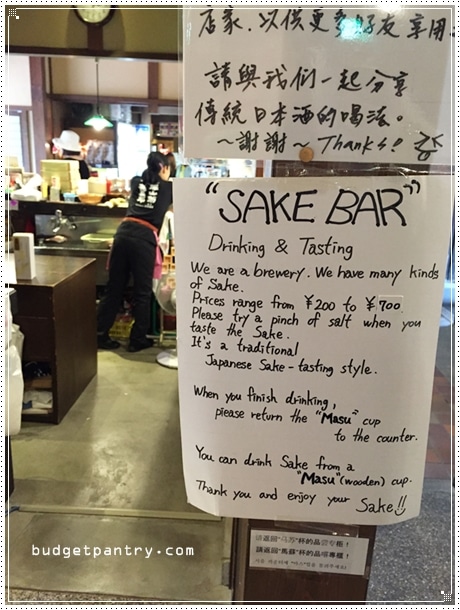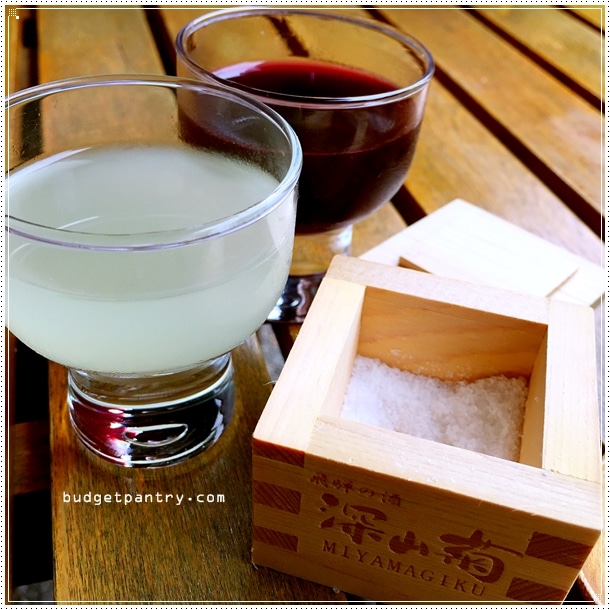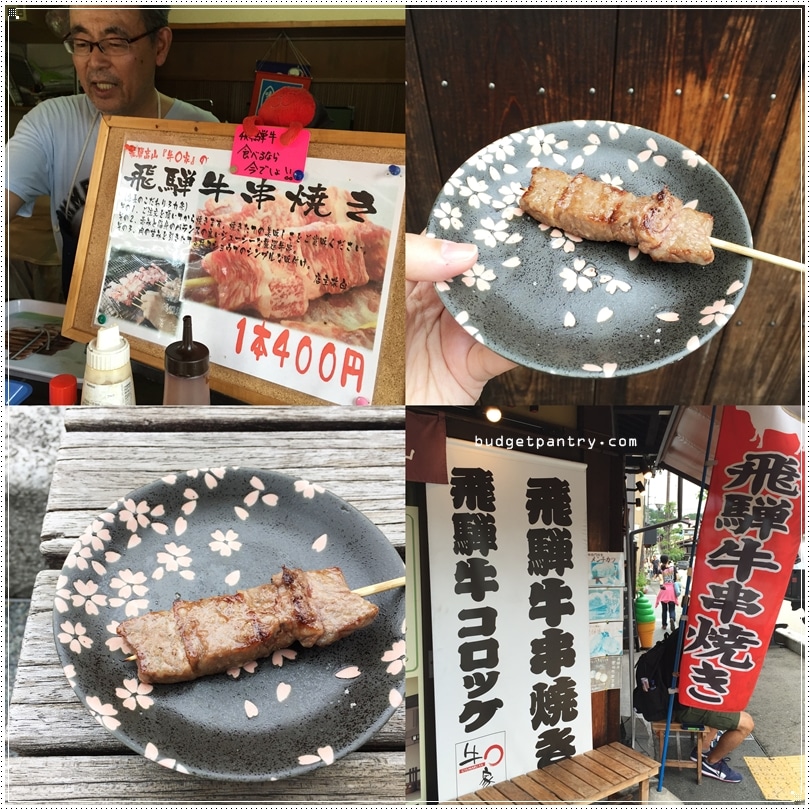 The highlight of our day has got to be having dinner with Jonny's host family.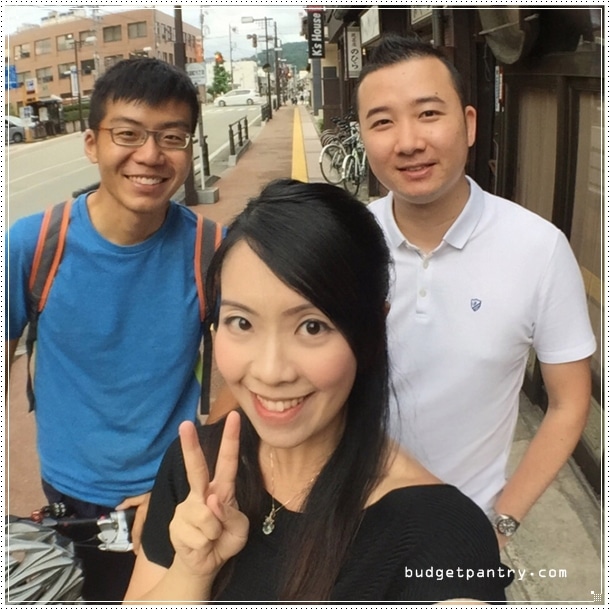 Our BFF Jonny from Jonathan Teo Photography is now wwoofing (working on a farm in exchange for food, lodging and experience) at an organic farm. When his host Keiko-san heard we were coming, she warmly invited us to her home for dinner. Of course, we shamelessly accepted.
Keiko-san and her husband have been hosting wwoofers from all over the world for the past nine years. She used to be a kindergarten teacher and he a civil servant. Now they grow their own organic vegetables and sell them at the morning markets.
Here's a video of Jonny showing me Japanese cucumber. I would never have thought that the leaves have a crispy, squishy sound!
Have you seen (and heard) cucumber leaves before? We're so lucky to be visiting Jonny's wwoofing host in Takayama.. they own an organic farm and grow their own zucchinis, cucumbers, egg plants, carrots, corn.. everything is organic. I just helped snip a couple of eggplants.. can't wait for dinner time.. dinner with a Japanese family with vegetables from their own farm!

Posted by Budgetpantry: home recipes for a budget meal on Sunday, July 19, 2015
Above: Keiko-san picking eggplants for our dinner. All the main ingredients you see are grown on the farm, including rice, potatoes, the sweetest corn I've ever tasted, Japanese cucumber, eggplants and tomatoes.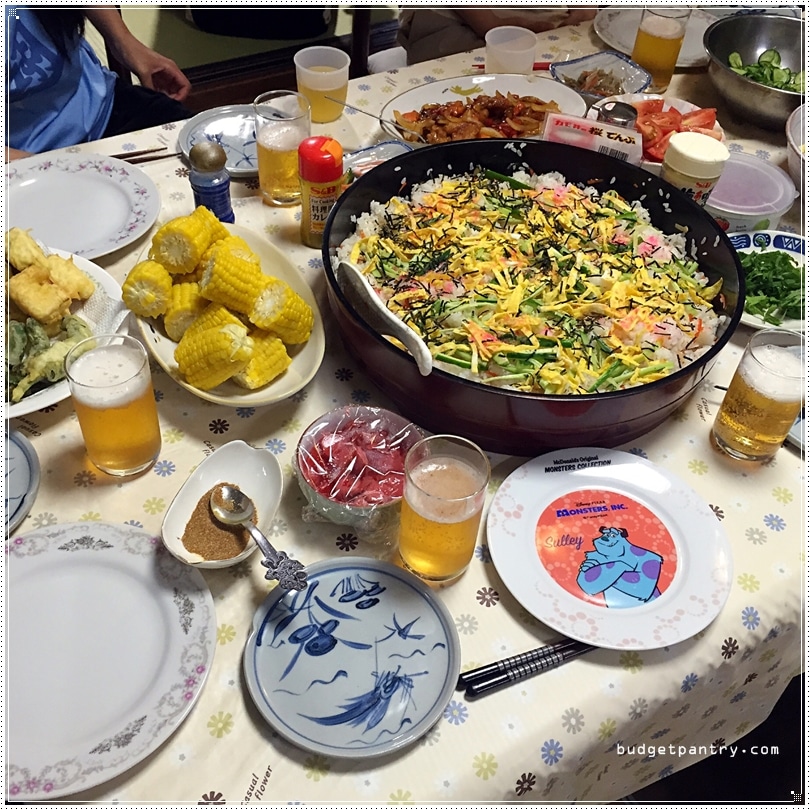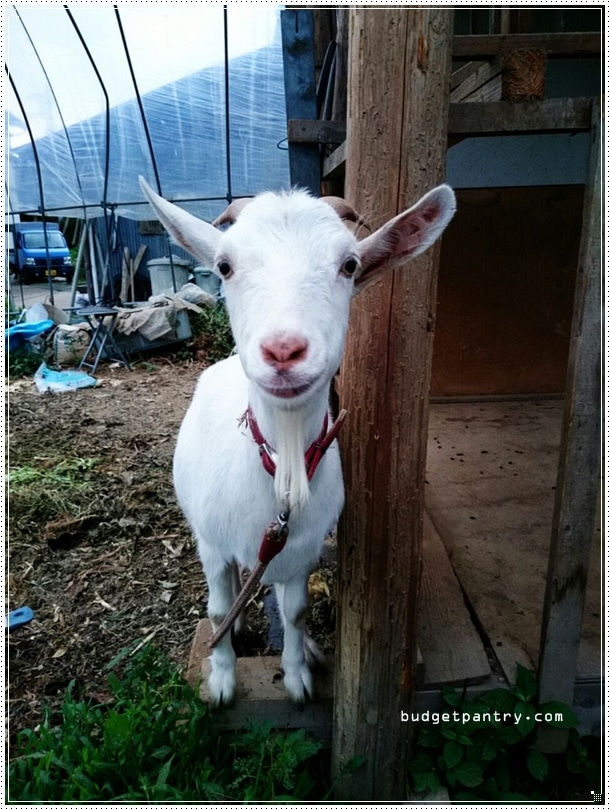 Keiko-san told us that they don't leave Takayama, but wwoofers bring the world to them, and they're contented. In this picture you also see two other wwoofers from Toyoma and Macau. Bestest meal in Japan so far.. I know this experience will be impossible to beat!
Tommorow we set off for Gujo Hachiman on our day trip with Jonny on his off day. And before I go, remember I mentioned that there's really another side to Takayama Old Town? Fast forward two days later. We got back from Kanazawa just in time for sunset, and decided to visit Takayama Old Town even though many of the shops had closed by then, since it was our last night in Takayama. It turned out to be our best decision yet. I was quite disappointed on my first day here because everywhere was just so crowded. As if to prove a point, she revealed a different side of her to me unreservedly that evening.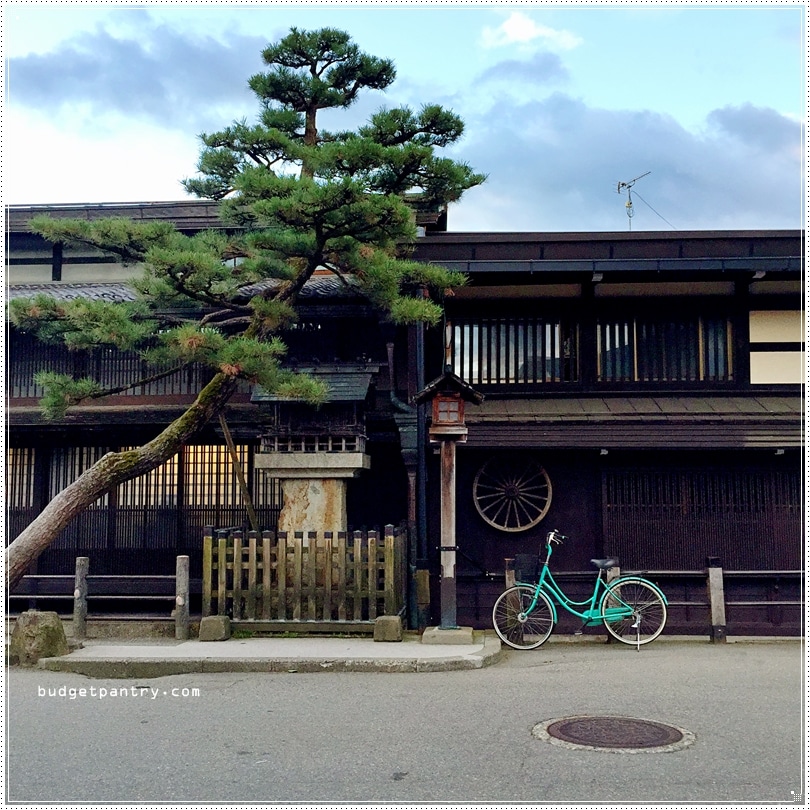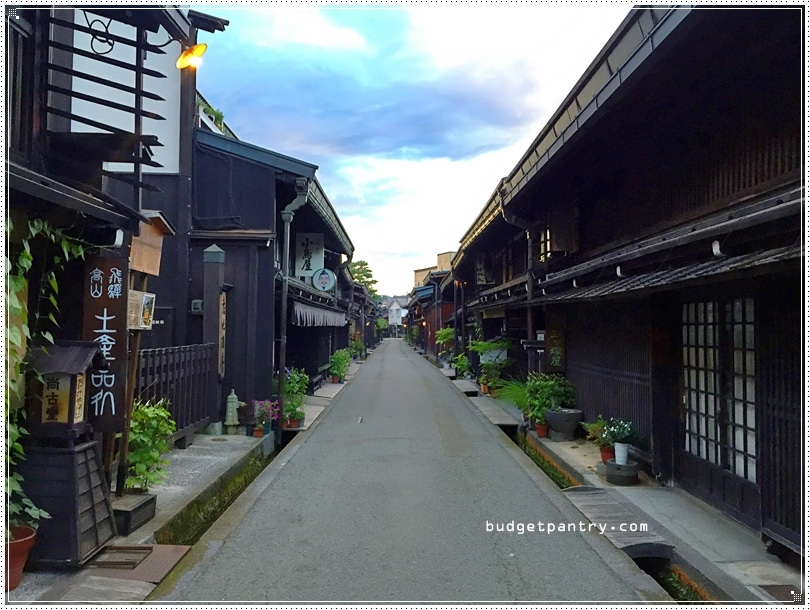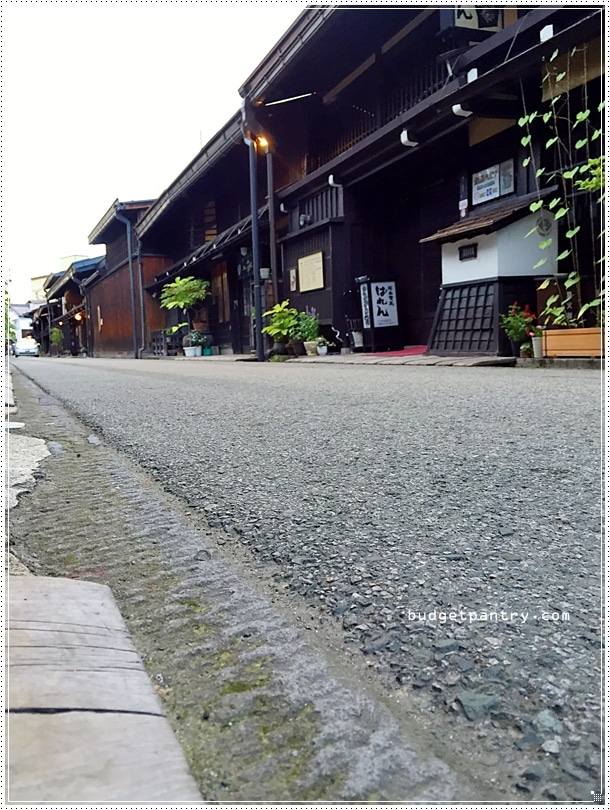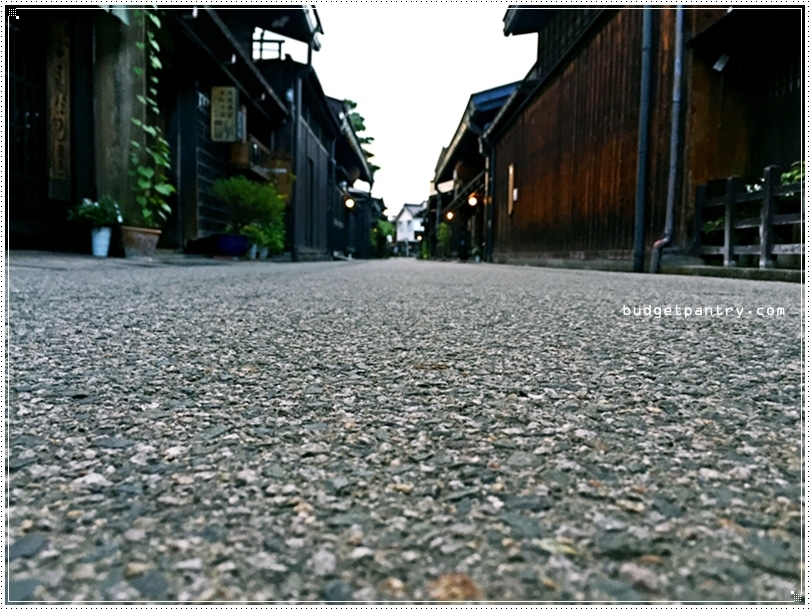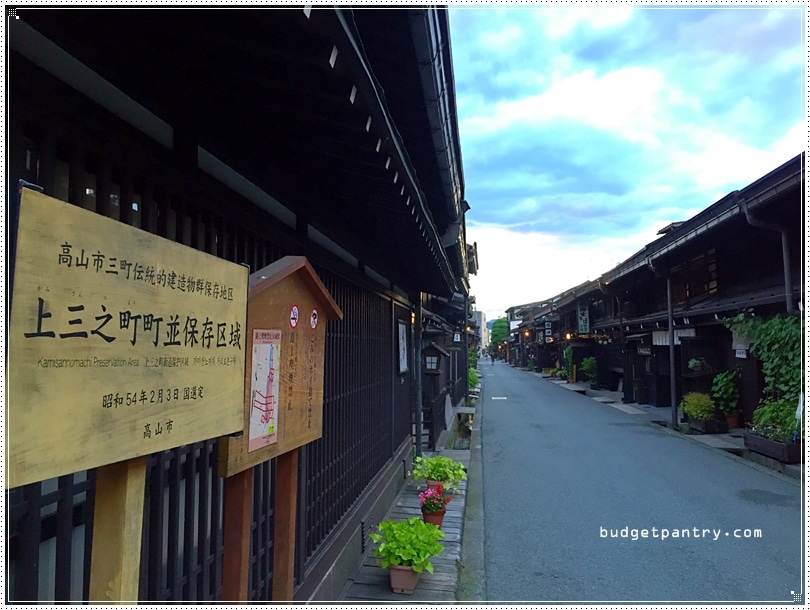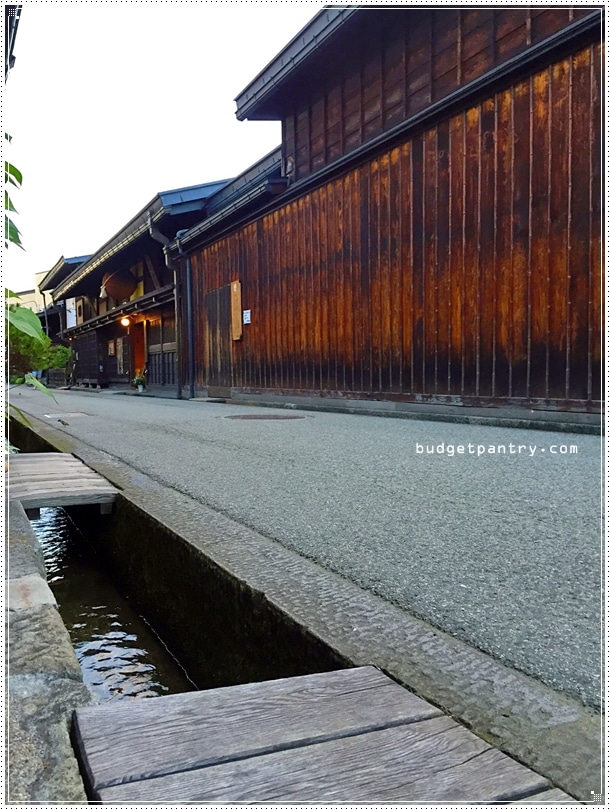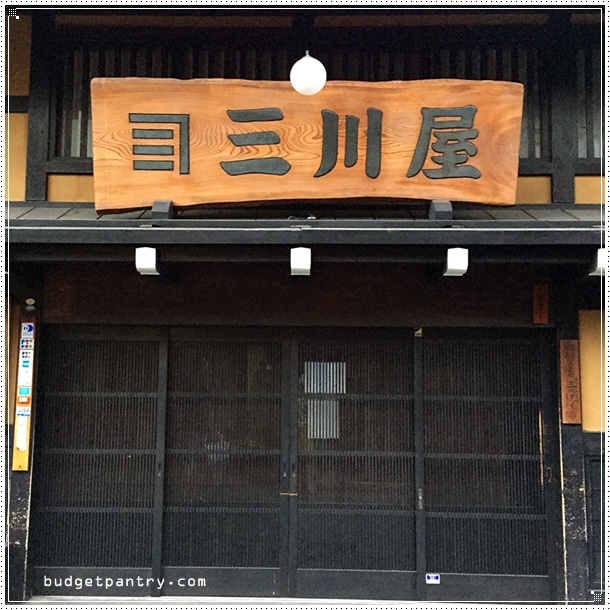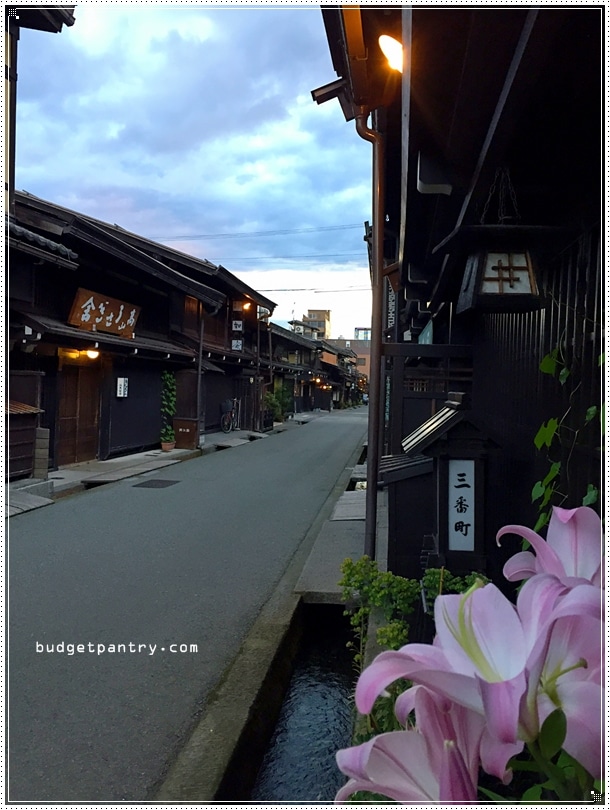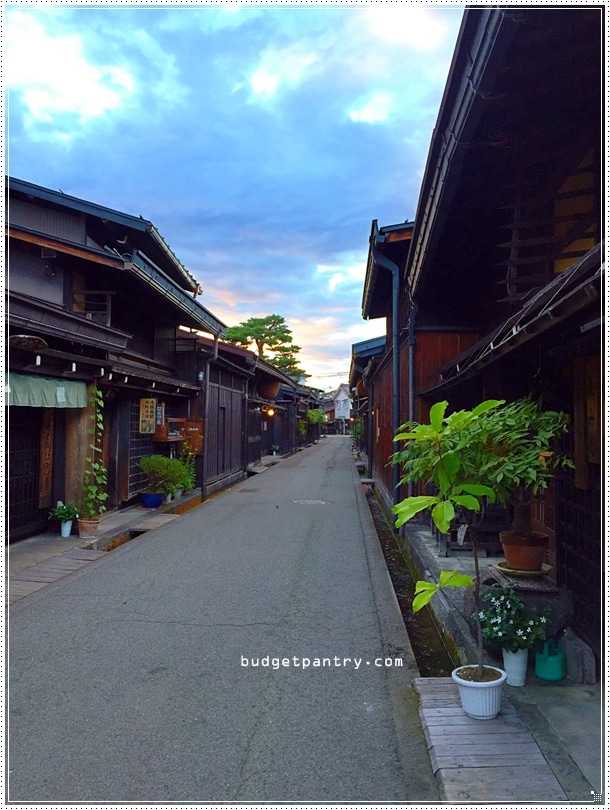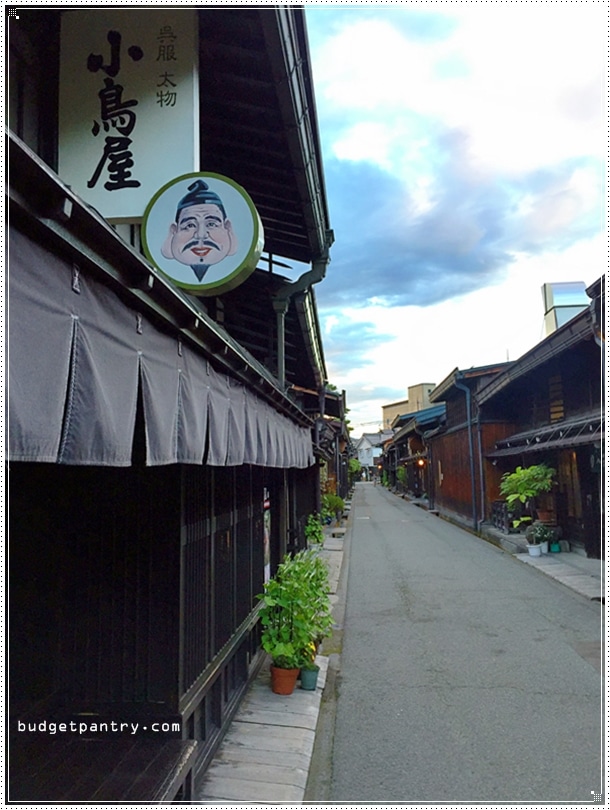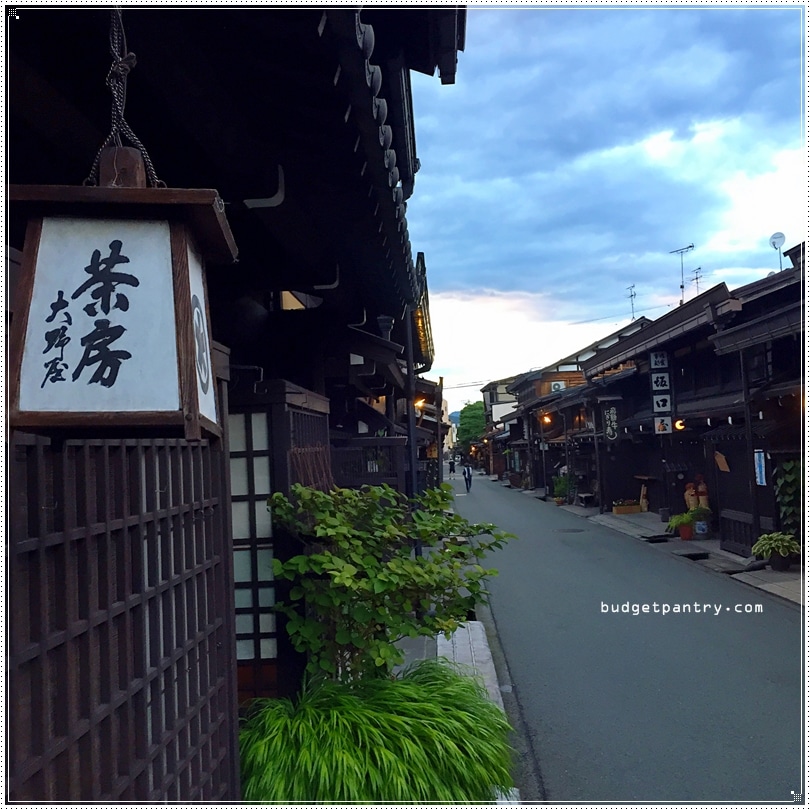 Quiet and empty, the Old Town I saw that day must have been what it used to be before tourism's attempt at manipulating it. I left Takayama for Kyoto the morning after I took these pictures. This must be her last effort to show me how charming she really is. Thank you Takayama, for spending the time with me. I know I will be back because we missed out so many things. For now. I hope you enjoy the pictures as much as I loved experiencing them!
——————————-
COMING UP..
Japan Day 5: GUJO HACHIMAN: Replica Food making and the best meal in Takayama
You might also be interested in my previous Japan posts:
Japan Day 0: Trip Preparation – Useful websites, Staying connected, Japan Rail Pass, Getting around [here]
Japan Day 1 – TOKYO: How to get from Narita Airport to Shinjuku + our Airbnb accomodation [here]
Japan Day 1 – TOKYO: Ichiran Ramen and a visit to Piss Alley [here]
Japan Day 2 – TOKYO: Standing Sushi Bar, Tokyo Disneyland and Fu-unji Tsukemen [here]
Japan Day 3 – TOKYO: Mt. Fuji (Lake Kawaguchiko), Harajuku and Tonkatsu at Maisen [here]