IKEA SG Bloggers Task #4: In and around the kitchen
Non-Food Related Sponsorship
Disclaimer: 
This post is part 4 of the IKEA Bloggers Program in which I was given a gift card to revamp my place. All ideas and comments are my own.
Hello! I can't believe we're into the final installment of my collaboration with IKEA. The theme of the month is "In and around the kitchen". THE KITCHEN! My arena! Although I already did my kitchen back in my first task Bringing the outdoors in, that was only ONE side of the kitchen. This month's direction gives me the chance to do the OTHER side, which really looked like this before this week:

Chio not, my kitchen? Although it is was messy, nobody has died in here before. LOL. And many delicious dishes have come out from here, so don't judge ok? Disclaimer: I had nothing to do with the "before" of this kitchen because I wasn't interested in cooking when we moved in, but I admit, I have procrastinated too long.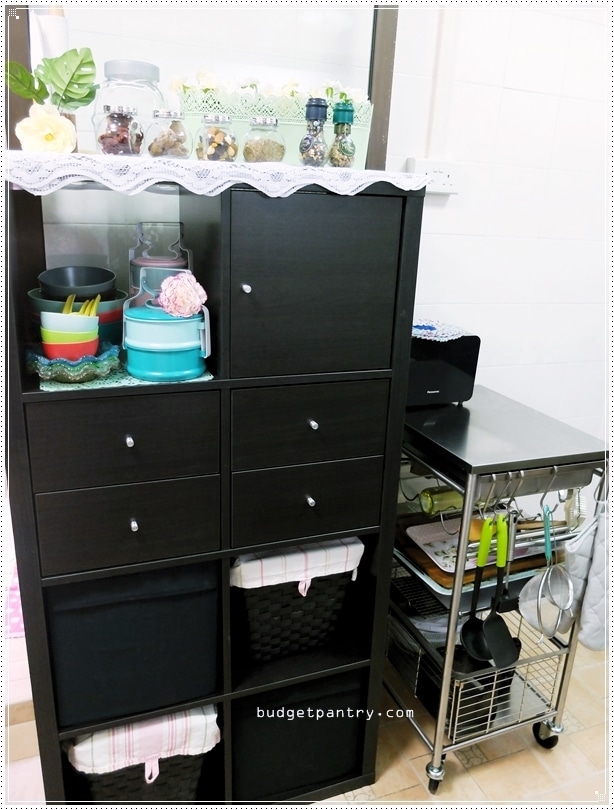 The first thing I did was get rid of those Toyogo plastic boxes. They're functional but so ugly, maybe the aunt got it to match the kitchen tiles. I replaced it with the marvellous KALLAX shelf, which comes in different colours, heights and widths. I got the one with 8 compartments, all empty at first – you decide how you want to dress it up. I chose 2 sets of drawer inserts and another insert with door for the aunt to store her medication. I kept the first compartment on the left empty so that I can display more of my bowls, plates and tingkat collection.
You can do whatever you want with these. More drawers? Ok! Black and white drawers? Not a problem! You don't like the insert with door? Well then don't get it. I decided to use storage boxes and baskets for the bottom compartments – they're great for snacks and beverage, and stuff like ziplock bags and lunchboxes. I mixed and matched DRONA cloth boxes and KNARRA baskets to create some difference in texture. The KALLAX shelf is your personal DIY shelf!
On top, I placed items commonly used in my cooking – dried chilli, honey dates, trail mix (for my salads), mixed herbs – so that they're easily within reach.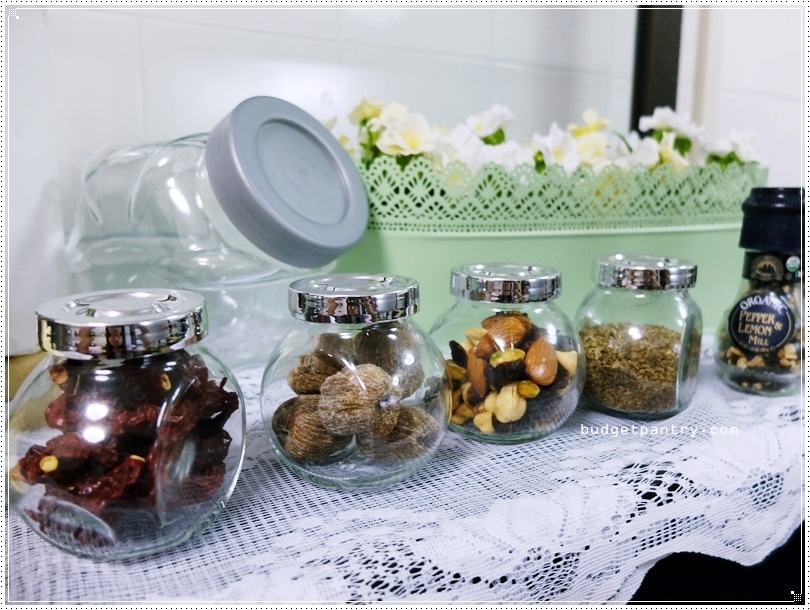 And now let me show you my favourite buy this month: the GRUNDTAL Kitchen Trolley. I have space problems in my kitchen – the space on the counter top is so limited, I get frustrated all the time when there isn't even space for a few plates or for me to chop vegetables. And when a recipe calls for rolling out the dough, I have absolutely no space to do it. Now I do!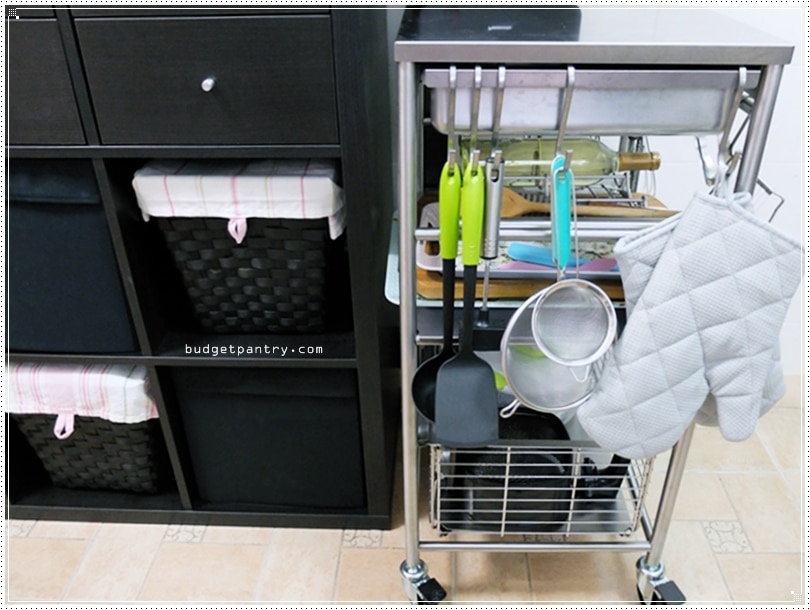 The GRUNDTAL Kitchen Trolley is stainless steel, and just the perfect addition to your kitchen if you have space constraints like me. What I really like about this trolley is that you can buy little hooks (I got both big and small sizes) to hang your ladles, spatulas, whisk, egg slicer, strainer, grater…. as opposed to chucking them (still damp) in a cutlery holder.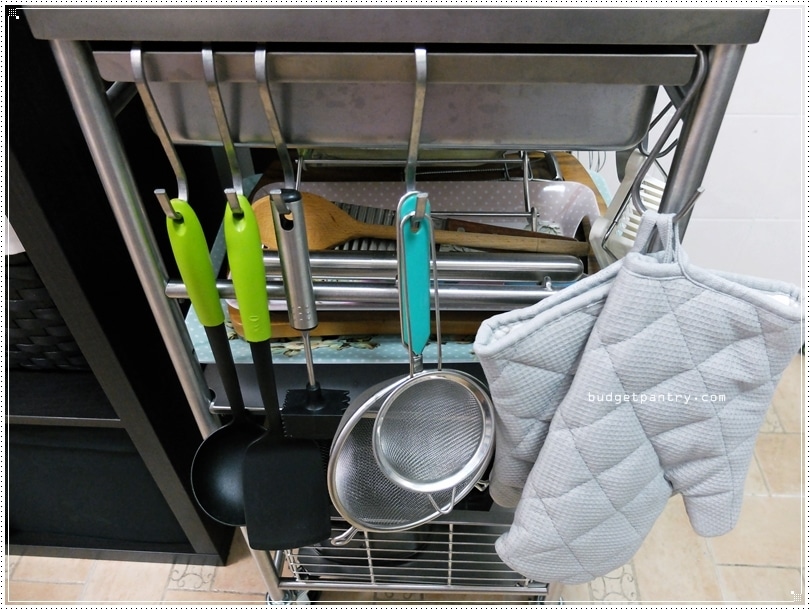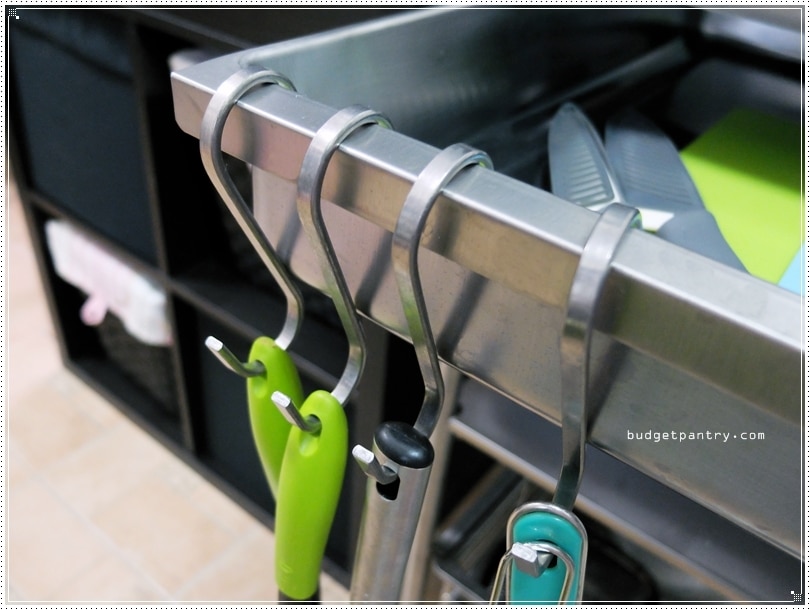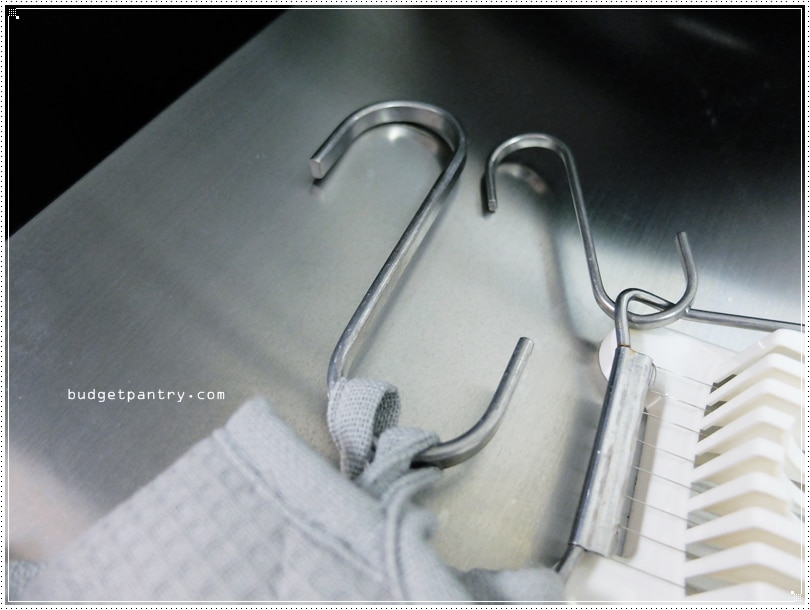 I can do all my food prep on the counter top! The trolley also has space for rolling pins and wine bottles, and a larger pull-out storage compartment below. Just perfect for my airfryer basket and salad spinner.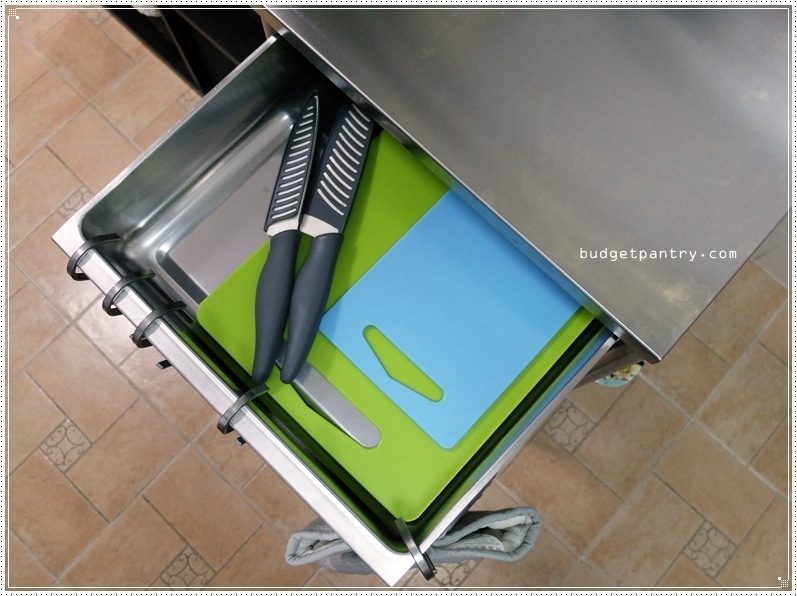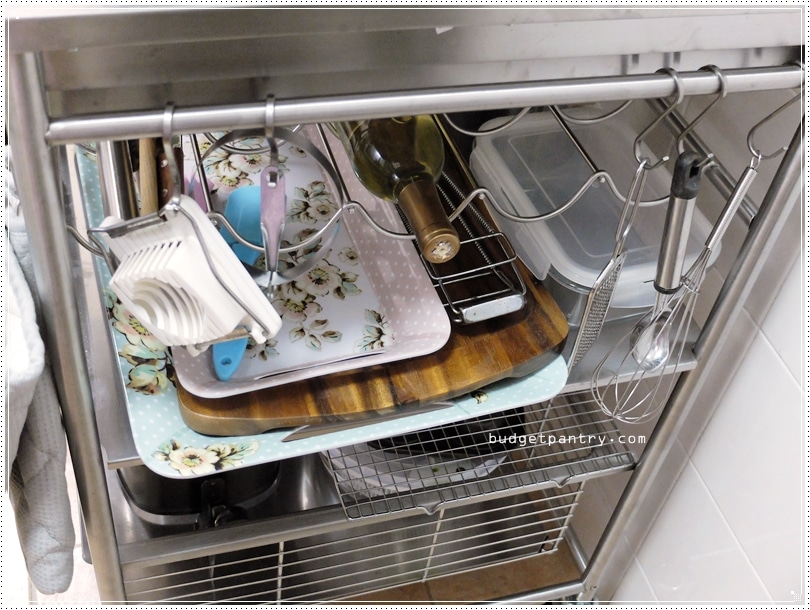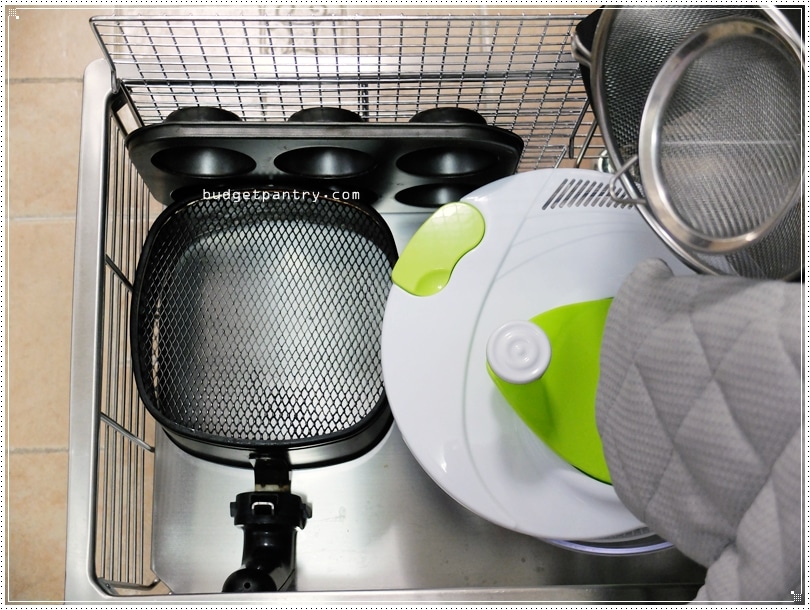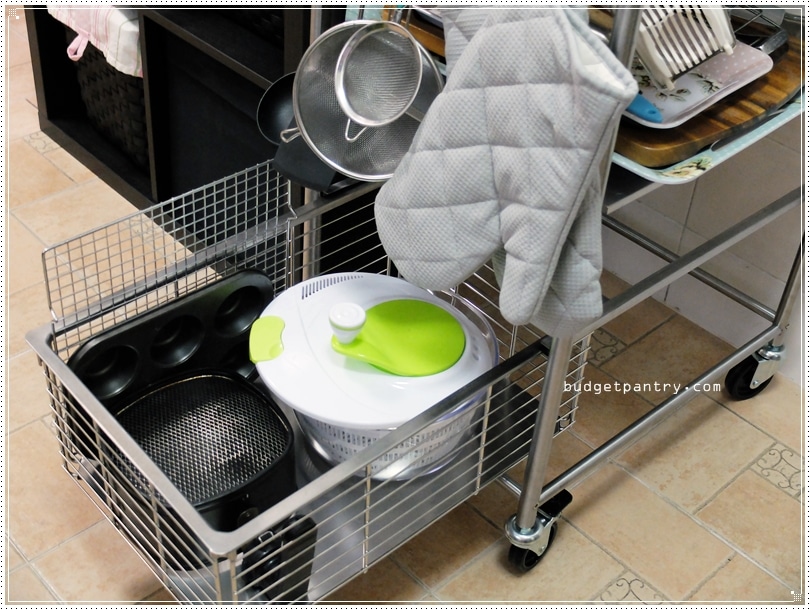 Nothing makes me quite as happy as organising my kitchen! You don't have to spend a bomb to do it. Get the look:
Thank you IKEA for the four months :) We've had good times together!
You might also be interested in my other IKEA posts:
IKEA SG Bloggers Task #1: Bringing the outdoors in! (here)
IKEA SG Bloggers Task #2: The Living Room – I did colours! (here)
IKEA SG Bloggers Task #3: Dining – The Great Gatsby Wedding! (here)