Food Review: Fu Xiang Kitchen, Chicken Biscuit Curry Rice
I love fried chicken, but I love it even more when it is eaten with curry.
I discovered Fu Xiang Kitchen's "Chicken Biscuit Curry Rice" when they still had an outlet at West Mall's Koufu foodcourt. By the way, to digress a bit, does anyone else have a gripe with Koufu and its cleanliness? The trays are almost always wet (and smelly!), and the cleaners use a wet cloth to wipe the wet tray and everything stays wet. And these are the trays that we use to hold our food! I used to eat at Changi City Point's Koufu everyday (Yong Tau Foo soup, vegetables only, no carbs! E-V-E-R-Y-D-A-Y!), and it drove me soo crazy that I wrote in to feedback (the marketing executive who answered my email was "Zoe Tay", no joke). The situation improved for a few weeks but the trays went back to being wet and smelly after that. In contrast, the trays at Bagus foodcourt at the basement are always clean and dry.
I wouldn't eat at Koufu if I had a choice.
So back to the fried chicken curry rice. Fu Xiang Kitchen's stall at West Mall closed down after a while and it was only when Star Vista opened that I had a chance to eat this again. They started off as a hawker stall in a coffeeshop at Bishan bus interchange in the 1990s, and are pretty famous for their curry chicken. The secret to Fu Xiang Kitchen's "award-winning" curry is in its specialty chili paste, which is made from more than eight different types of spices and takes more than five hours to prepare.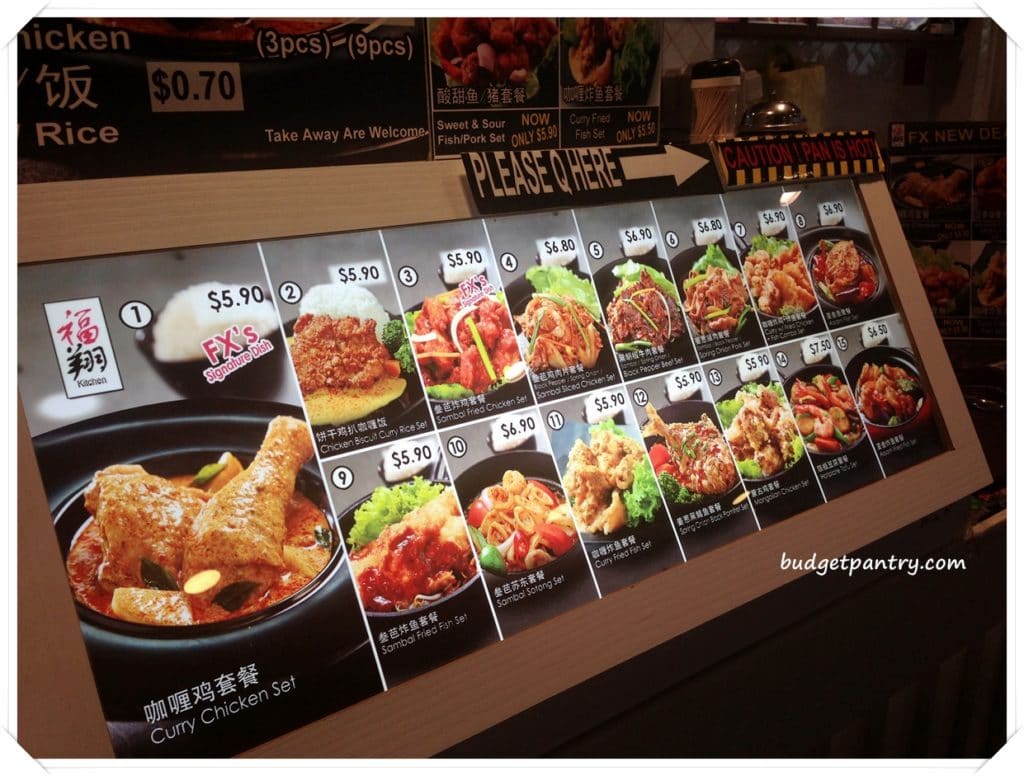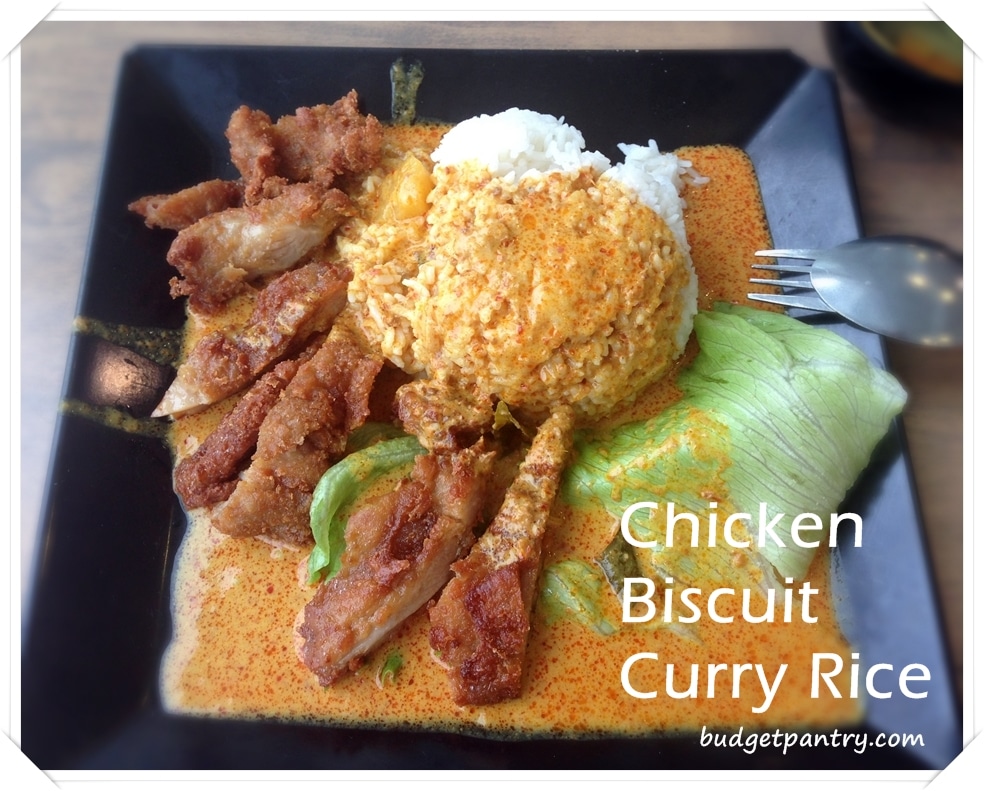 Apart from Chicken Biscuit Curry Rice, they also serve Curry Chicken (of course!), Curry Fried Fish, Sambal Fried Chicken, Sambal Sotong and even Spring Onion Black Pomfret. I have to confess I've never tried the other dishes. I mean, how not to eat fried chicken curry rice, right?
Fu Xiang Kitchen is also awarded the "Star Award For The Fine Culinary Skill". This award makes me cringe everytime I see it at food stalls. What "Fine Culinary Skill"? "THE" Fine Culinary Skill la! I wonder who came up with this and who approved it.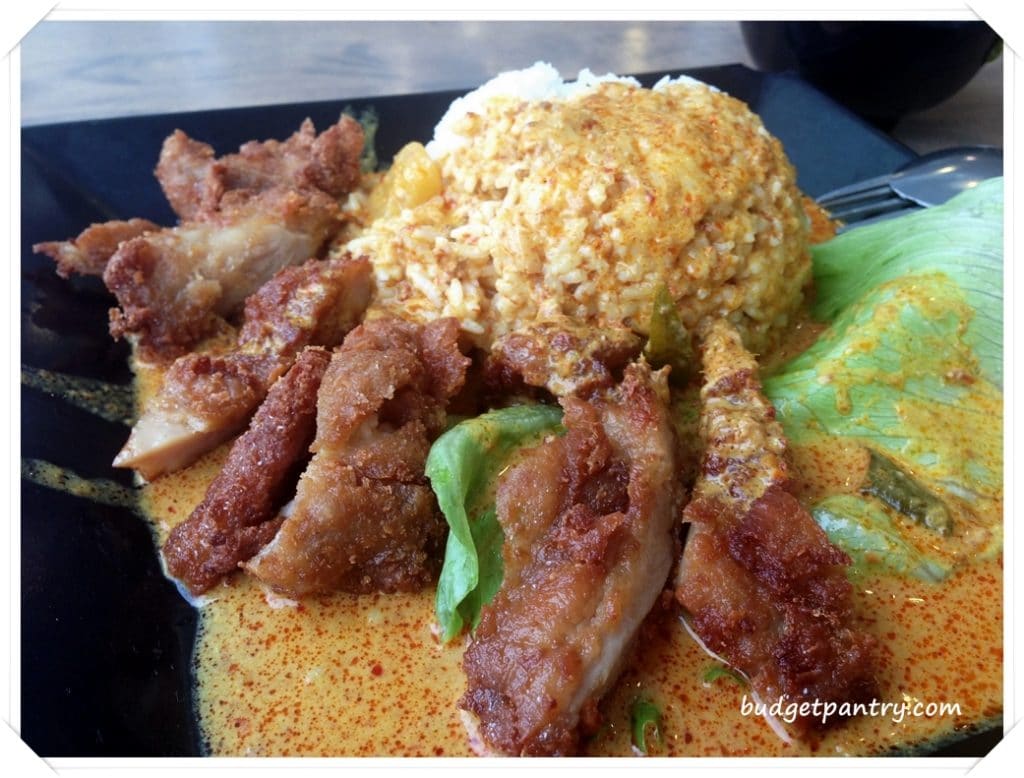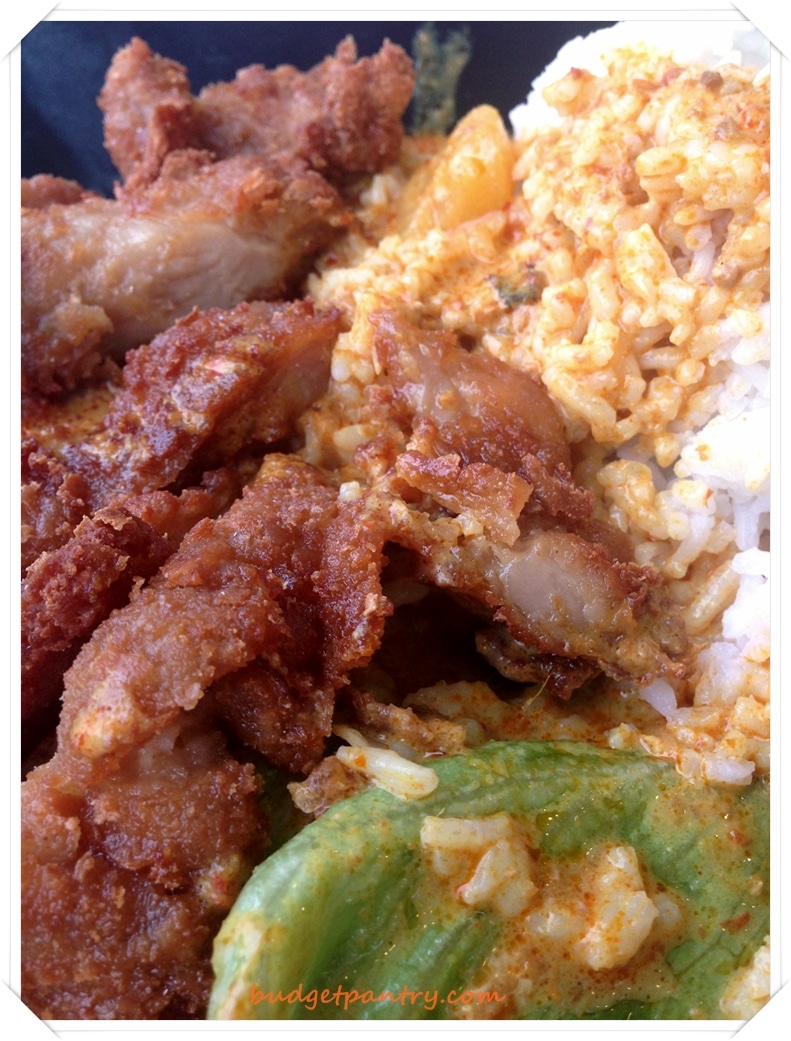 Thankfully, the Chicken Biscuit Curry Rice ($5.90) is as good as I remember it. The fried chicken is crispy and light, and the gravy not tooo heavy to go with rice. The aunty will even ask if you want extra curry gravy (at no charge) or if you want an omelette to go along with it ($0.50). Of course I said "Yes!" to the gravy! The "set" also comes with a bowl of clear soup. Veryy satisfying if you are carbs-deprived!
Fu Xiang Kitchen
The Star Vista
1 Vista Exchange Green #02-25/26
Buona Vista, Singapore 138617