Why you should choose Elsie's Kitchen as your baby's full month buffet caterer
Readers of budgetpantry would know that I'm a BIG fan of Elsie's Kitchen. If you're doing research on baby full month or birthday party buffet catering, consider them!
Why is Elsie's Kitchen my #1 choice when it comes to buffet catering? Here are my top three reasons:
1. They're 100% halal certified.
This is a must-have for me because I have muslim guests, and when hosting a full month party or even big events, being halal certified is TOP of my requirements.
2. Their thematic set-up décor is awesome and can be customised!
I engaged Elsie's Kitchen for cbb's full month party and they dressed up the buffet so well, complete with a cute diaper cake and dessert table! Read about it here. And when she turned one year old, it was without question that I got them to help again. I asked for an 'enchanted forest' theme, and they outdid themselves again. Read about our experience here, and see for yourself! Also view their baby full month photo gallery on their website, and see the décor they have done for other families.
3. Their menu is super innovative with interesting flavours + reasonable prices
Gula meleka cupcakes? Cheng tng konnyaku jelly? Kopi-C cream puff? Their menu selection really blows me away! Some of my favourite innovative dishes: Cuttlefish & Kang Kong Tempura with Spicy Dipping Sauce, Battered Eggplant with 'Curried' Chicken Floss, La La in Laksa Cream and of course their Signature Muar Mackerel Otah! Check out their buffet menus here. I promise you'll be spoilt for choice mix and matching!
————————–
Because I've used their services for the longest time even before cbb was born, it was of no surprise that I got them to help us at Singapore Tula Love's recent birthday party! Look at what their décor team did for us… an Under the Sea theme!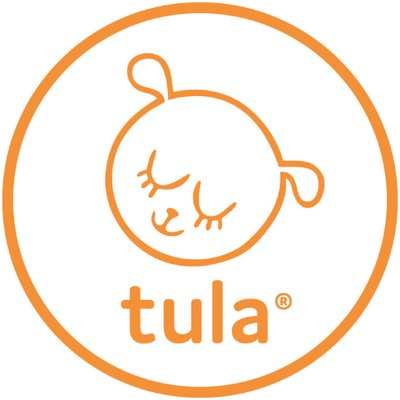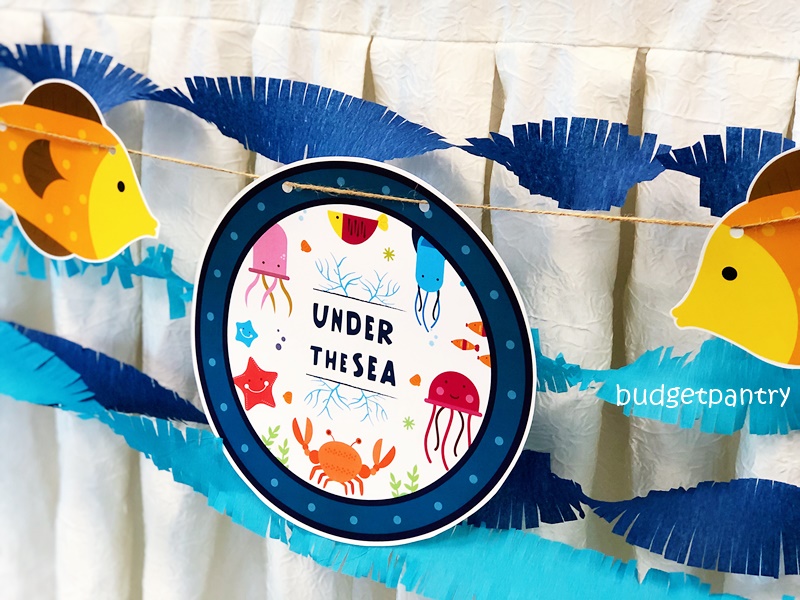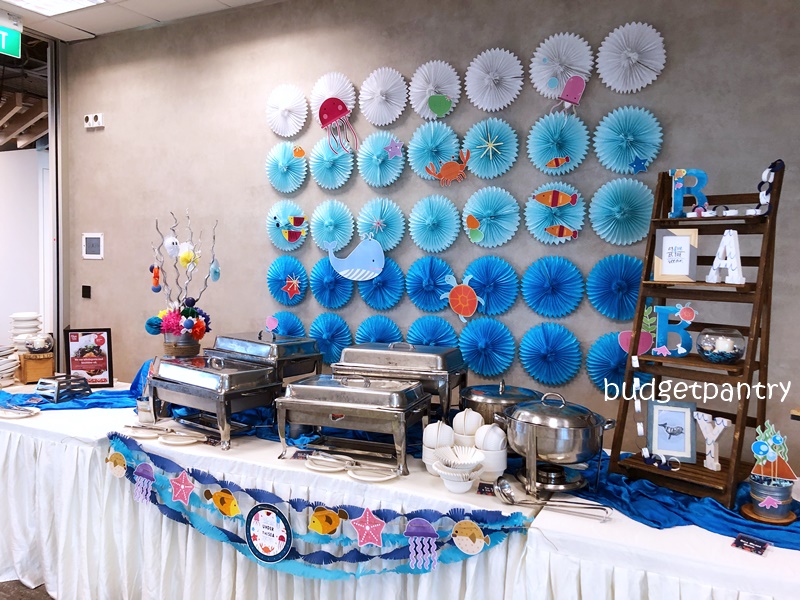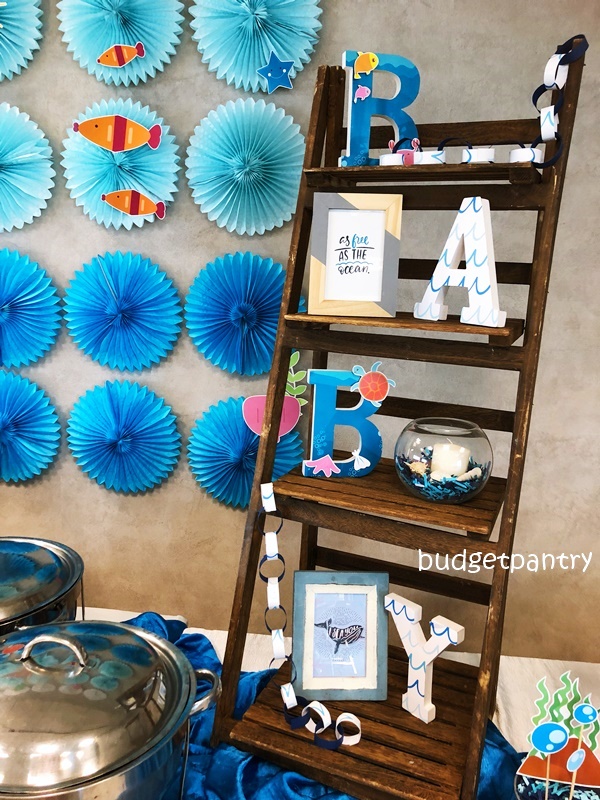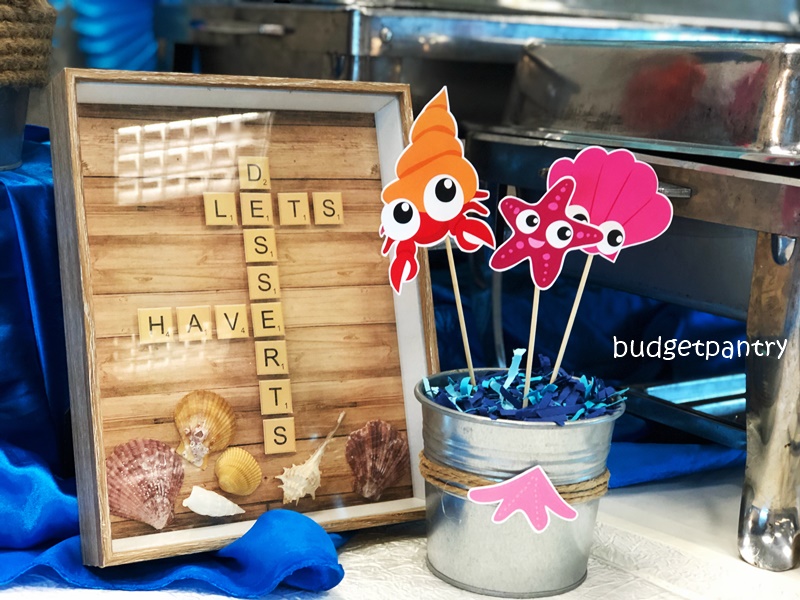 We opted for their tea reception menu because refreshment time for our event was at 2.30pm. I love the buffet selection: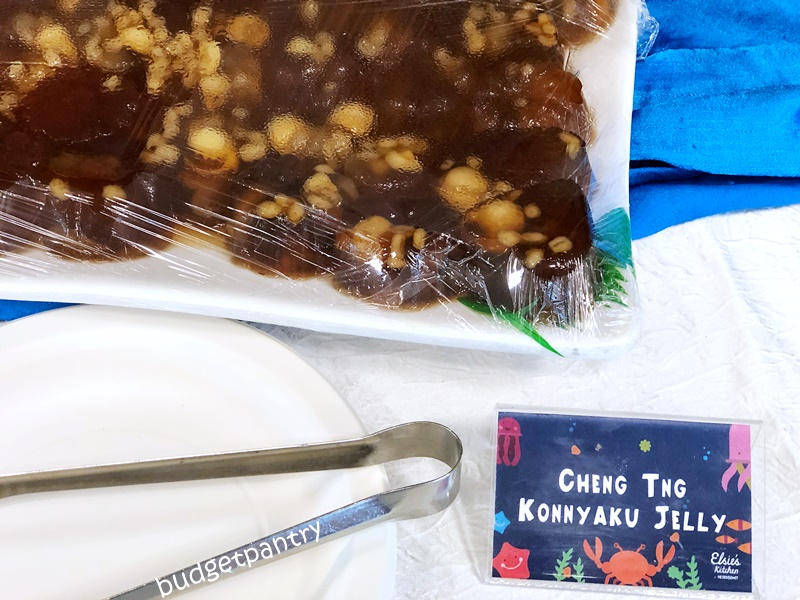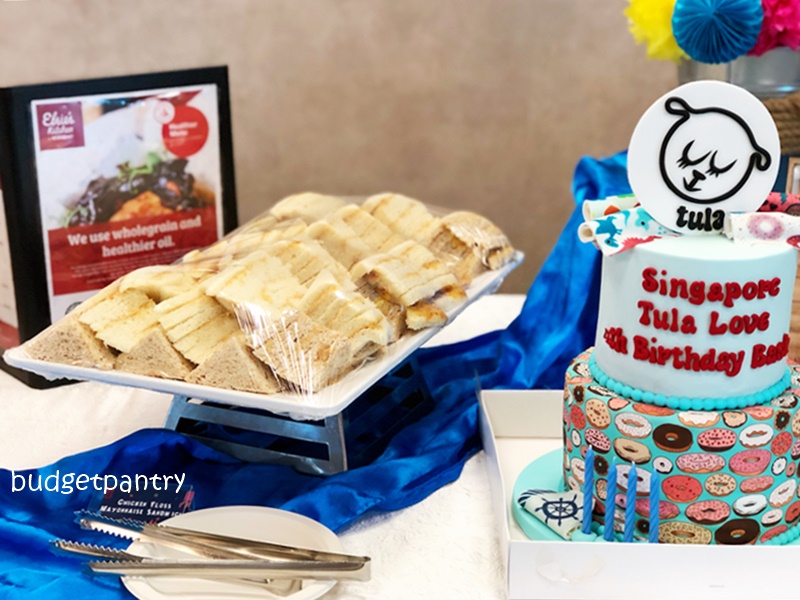 Dishes included:
Vegetarian Black Bee Hoon with Crispy Beancurd Skin
Pandan Gula Melaka Muffin
Fried Saito Fishball
Chicken Floss Mayonnaise Sandwich
Cheng Teng Konnyaku Jelly
Tau Suan with You Tiao
Barley Cordial
We were spoilt for choice as there was easily more than 60 dishes to choose from at only $5.50 per pax!
How to go about indicating you want a thematic set-up?
Simply order your regular buffet or tea reception as usual, then top up accordingly for your preferred theme set up. Send them an email at sales@elsiekitchen.com.sg, tell them you read about the buffet + thematic set up on budgetpantry, and they will guide you from there. Contact Elsie's Kitchen today for a unique buffet experience… thank you to the team at Elsie's Kitchen for doing this for us!
***Free special upgrade for Budgetpantry readers til March 2020***
Choose your own customised theme. Share this post on your Facebook to qualify!
Complimentary upgrade of Customised Baby Full Month Set-up when you pay for one of their basic décor packages (valid til March 2020). You will receive a free upgrade to a customised theme of your choice, just like our enchanted forest theme for cbb's first birthday! Email sales@elsiekitchen.com.sg to find out more and remember to quote 'budgetpantry'. Don't forget to share this blog URL on your Facebook!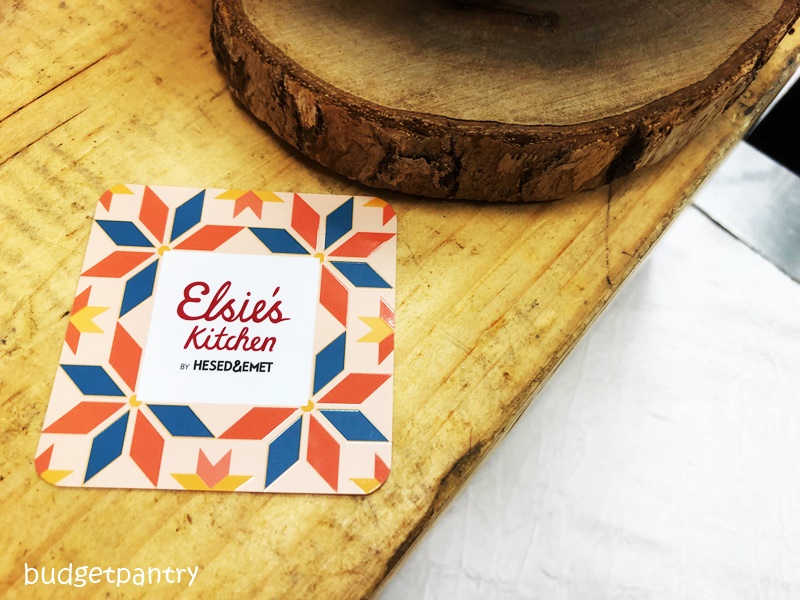 Elsie's Kitchen
Website: http://www.elsiekitchen.com.sg/
Facebook: www.facebook.com/elsiekitchen/
Email: sales@elsiekitchen.com.sg