Easy Butter Chicken with Roasted Almonds (Dancing Chef Paste)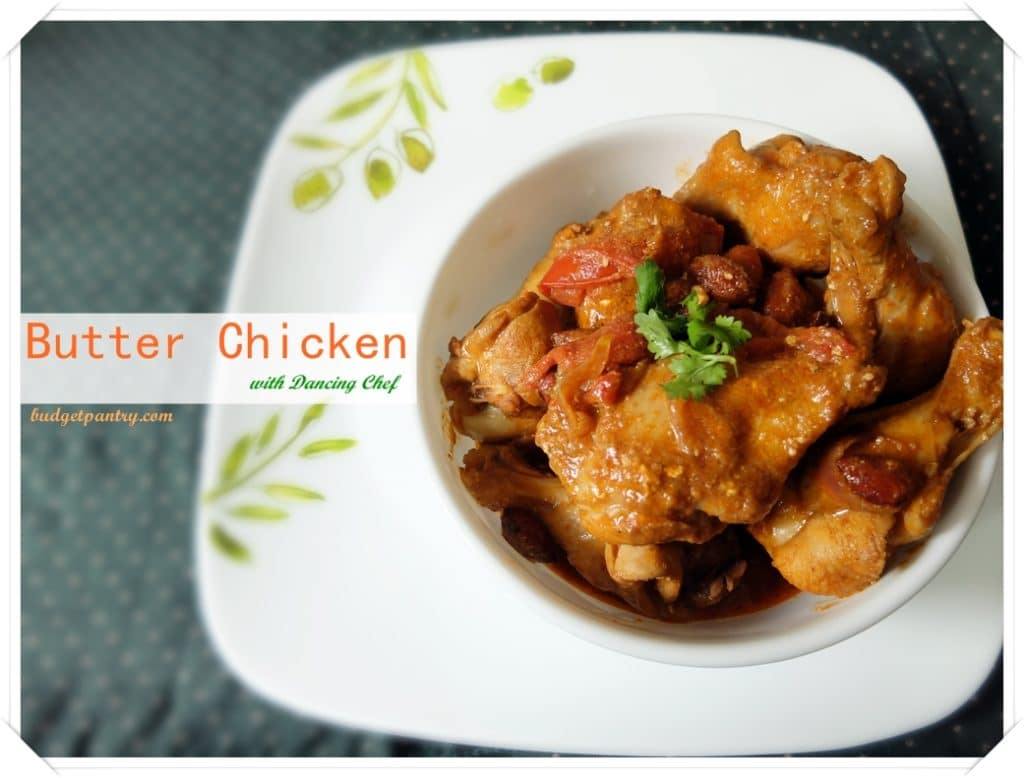 I hurt my back real bad the past week and haven't been doing much cooking, except for (obsessively) baking mini cheese cakes, whipping up slow-cooker Chinese soups, and cooking this Butter Chicken dish. (Oh, and how did I hurt my back? I "flew" my 7-year-old nephew around the living room, forgetting that I am now 5 years older and him, 20kg heavier.)
Dancing Chef kindly passed me some packet paste to try out. I made Prawn Paste Chickento the delight of the husband, and since I can't go marketing or spend too much time in the kitchen because of the "broken" back, I decided to try out the Butter Chicken paste this time.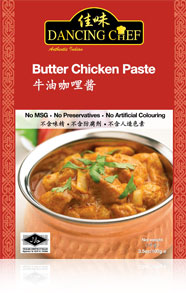 I added fresh tomatoes to the dish as I like it tangy, and I tossed in some roasted almonds when the dish was done to add some crunch. Verdict? Aromatic with rich spices, quite awesome with rice. I would buy it myself when I crave some butter chicken!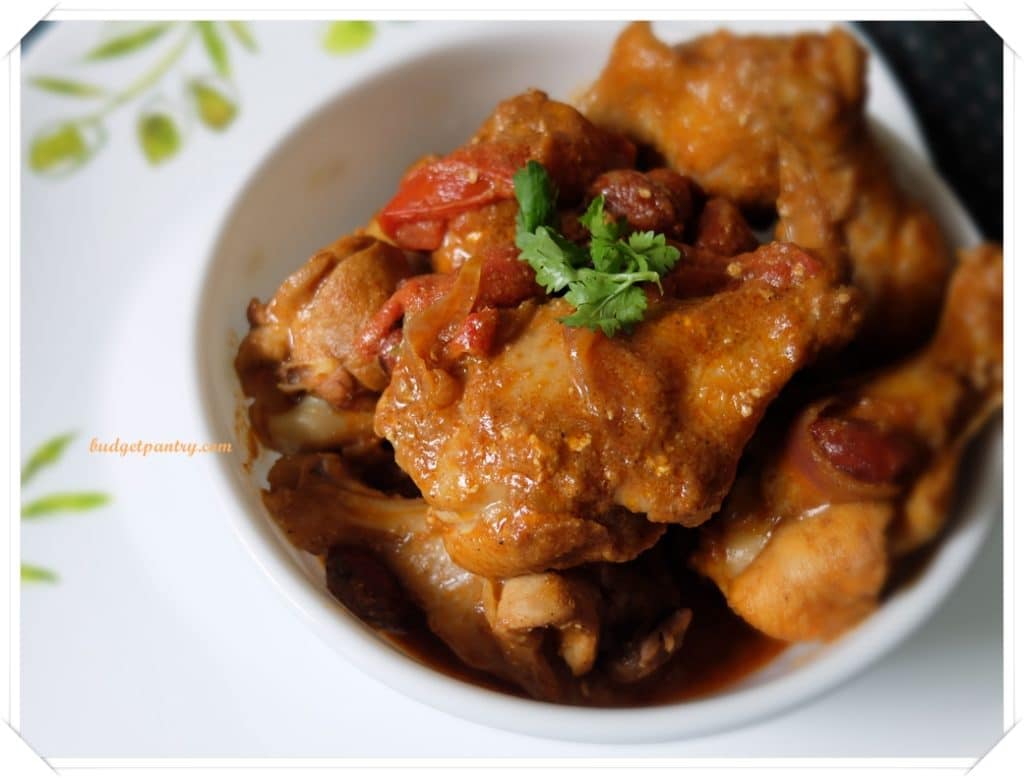 Easy Butter Chicken with Roasted Almonds
Serves: 4
What I used:
16 chicken drumlets or mid-joint wings
1 tomato, wedged
A handful of roasted almonds
1 packet Dancing Chef Butter Chicken Paste
2 tablespoons butter
2 tablespoons plain yogurt
40ml whipping cream or cooking cream
1 medium yellow onion, chopped
150ml water
Steps:
1. Marinate the chicken with the Dancing Chef Butter Chicken Paste for at least 4 hours.
2. Heat butter in a frying pan and fry onions til translucent. Add the tomatoes.
3. Add in chicken and fry for about 5 minutes.
4. Add the water, lower heat and simmer til chicken is cooked and sauce about absorbed, about 15 minutes.
5. Add the yogurt and cream, bring to boil, switch off the flame and toss in the roasted almonds.
6. Serve with naan or rice.