Bove by Spring Maternity – a parenthood & baby experience megastore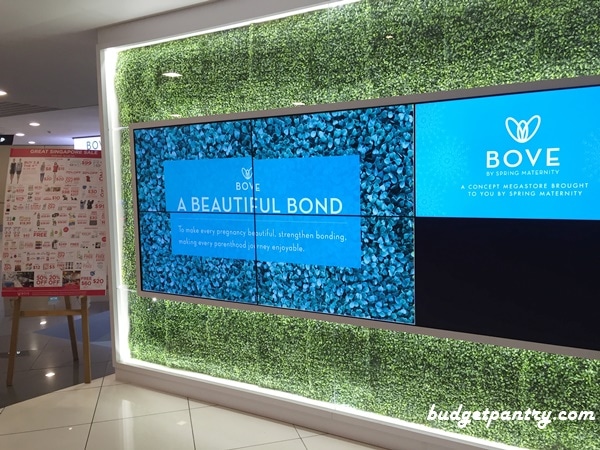 Having not ventured out of the West for some time (JEM, Westgate, IMM, Jcube, anyone?), I was quite excited to make a trip to Suntec for our very first Bove experience!
Bove (pronounced 'birth') is the world's first parenthood and baby experience megastore located at Suntec City Mall Tower 4. It's huge at 15,000 sq ft – roughly the area of an Olympic-sized swimming pool. Not only does it retail everything you need – from pre-pregnancy to parenthood, it also houses a mummy-and-baby spa, play gym, and consultation rooms with therapists on topics such as lactation and nutrition. It's also a venue for parenting workshops, parties and events – you can consider holding mummy gatherings and babies' full month/birthday parties there!
Of course, Bove is fully equipped with the facilities you may need for baby (and hubby). There's a nursing room, a husband's corner, milk preparation station with water dispenser and steriliser, as well as a diaper changing station.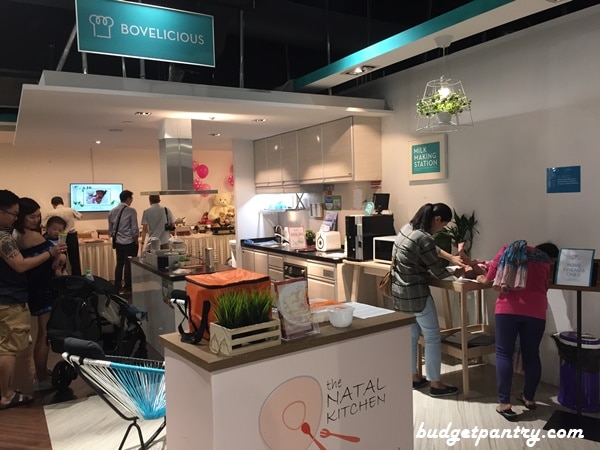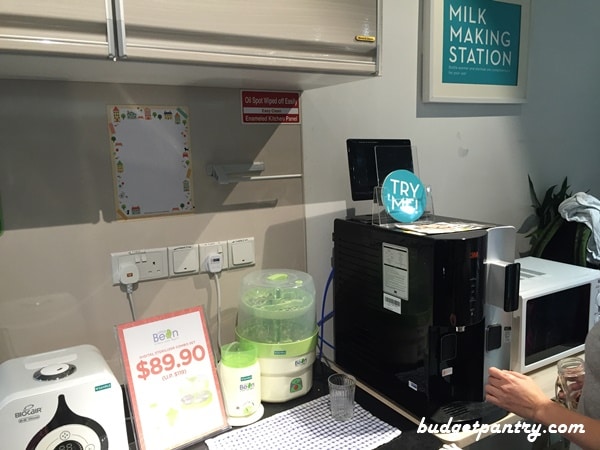 Although I'm not breastfeeding now, I especially like their range of nursing wear that's really breastfeeding friendly – at an affordable price. Most tops I saw were $39+ and work dresses around $59 if I remember correctly. The zip down the middle of the majority of their designs make it easy to nurse or pump. I was quite impressed with the work wear range – it's trendy and classic, not gawdy at all!
Their selection of retail items are so comprehensive that we literally spent hours in the store. There's so many items to browse and look. Bove is stocked with a collection of strollers, a small selection of car seats, a decent range of baby food, toys, weaning products, diapers, milk powder, wet wipes, creams and lotions, diaper bags and mom and babe fashion including personalised rompers, nursing wear as mentioned, nursing bras, maternity wear, even specialty children's brands like Le Petit Society!
No, cbb didn't fuss because there were toy areas keeping her busy! The store is incredibly spacious, and she had a field time pushing the play wagon all around while Jason chased after her. She was so cute when she pushed the wagon all around the store waving to every one and said, 'Hi!' to me cheekily once she found me within the aisles.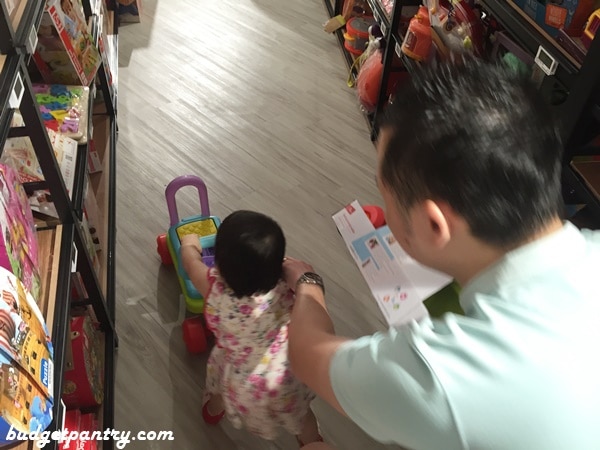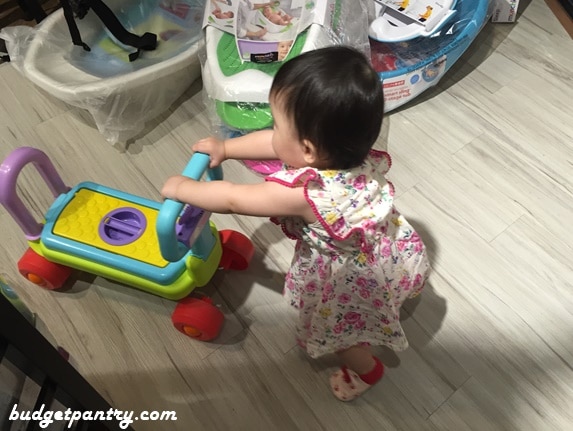 What surprised me was that they even carried PiPPER Standard natural household cleaning products. It's a non-toxic and gentle cleaning product that isn't that readily available in Singapore. We first got to know about it when PiPPER sent us some samples some time back, and was wowed by how effective they cleaned poop stains off cbb's pram, and also cleaned spots and stubborn dirt off my Jujube BFF (which I have since sold).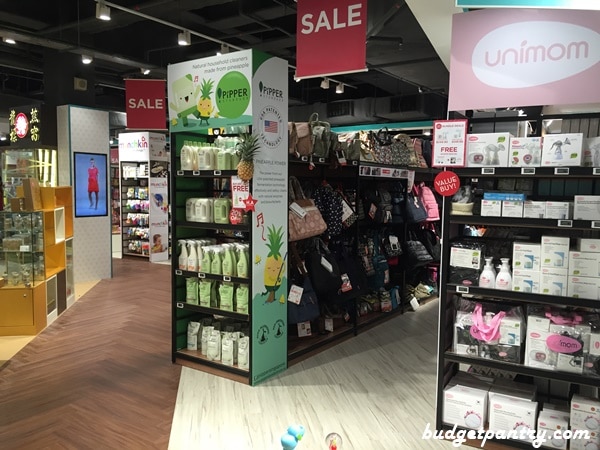 There's even a section for baby carriers! No Tula, but they have a few other popular brands with samples to try on. It might be worth paying the store a visit just for this alone!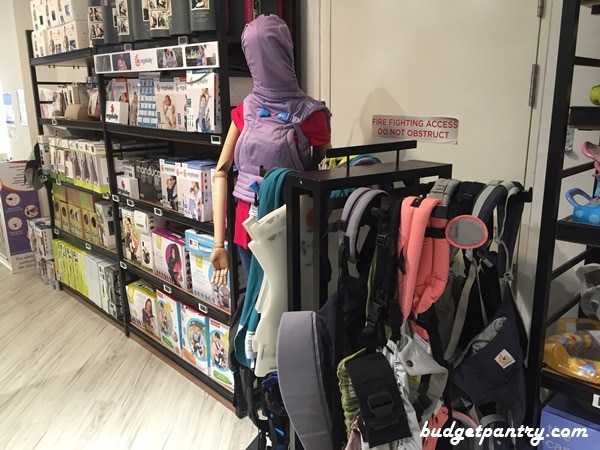 We thoroughly enjoyed our experience and cbb had a great time. She was unstoppable at Bove but conked out in her Tula minutes after we stepped out. I guess it's safe to say that we will be back again soon!
Bove by Spring Maternity
3 Temasek Blvd
#02-728/729/730
Suntect City Mall Tower 4
Singapore 038983