Food review: Bottura @ Suntec – Casual Italian restaurant which is dead serious about its food
This restaurant has closed wef April 2016.

What comes to mind when I mention Italian food? Pasta? Fine-dining? A hole in the pocket? Pasta Fresca? Or – God forbid – Pastamania?! It's high time since Singapore had Bottura, a casual kind of Italian restaurant where everyone can afford to eat at. The two-month old restaurant serves most mains under $20.. with many mind-boggling under $15. Not that I'm complaining. The pricing is great. It means I can mind-trick myself to order more and as a result spend more overall, as compared to if each dish was $25 and up.

But it's not just about the price. We went to Bottura at Suntec City last Saturday not expecting much. We left with a lot – full tummies (we had ten dishes excluding desserts, among five of us), fulfilled non-expectations (I love oxymorons), laughter (we had great company – including that of Luca, the owner, who taught us a lot about the food he grew up eating) and memory of Italy (I want to go back to Rome, now). After Carrefour moved out, Bottura is really the best thing to happen to Suntec City in a long time.
Bottura makes ALL their pastas and gelatos in-house. I'm going to take you through the dishes one by one and I'll also rank them in order of how I liked them.
1. [Arancini, $8]
Happiness ranking: No. 6
The husband's ranking: No. 6


What can I say, they even have Arancini on the menu – the dish that made us return three times to the same local store in Trastevere, the last just a few hours before our flight. Arancini is basically stuffed risotto balls with minced beef, coated in breadcrumbs and deep fried. We happily let Luca, the restaurant owner, take care of the ordering today. My jaw dropped when this was sent to the table as I had not expected to see it again.. I was almost in a delirious state. But the one in Trastevere is better, of course :) My happiness was very biased and emotional.. it was too comforting to see this dish in front of me, in Singapore.
2. [Piadina with parma ham, house-made stracchino & rocket, $12]
Happiness ranking: No. 5
The husband's ranking: No. 2


Piadina is an Italian flatbread usually filled with cheese and cured meats. I've never even seen this before. I like it that the bread is really thin, and clean – without redundant sauces because the ingredients really speak for themselves. The cured meats here are also not overly salty, and very fresh, soft and tender.
3. [Cold cuts and cheese platter with tigelle bread and marmalade, $22]
Happiness ranking: No. 9
The husband's ranking: No. 8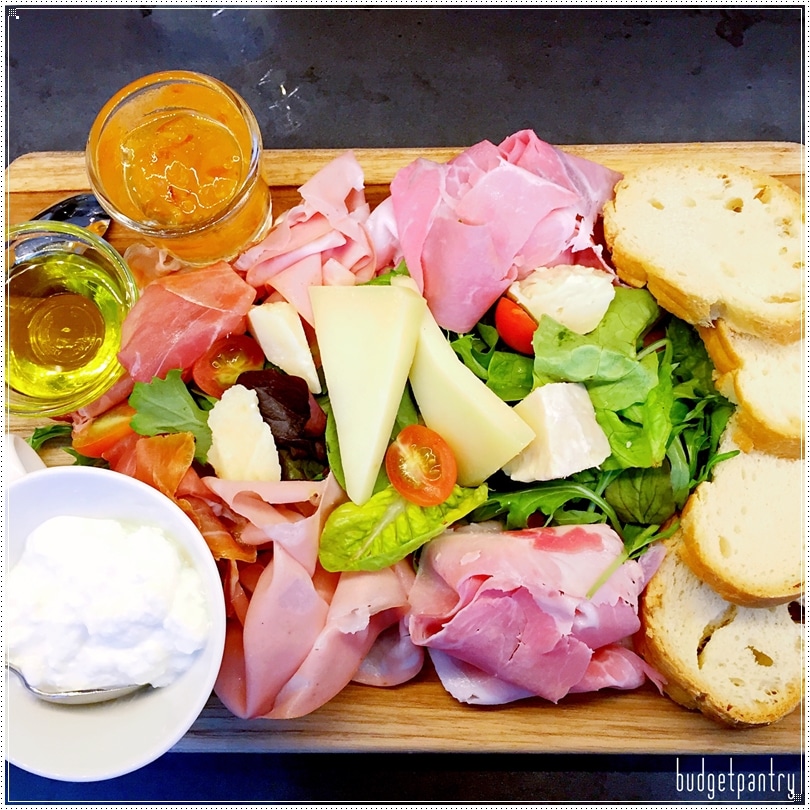 Fabulous cold cuts platter for just $22, went crazy well with the fresh house-made Stracchino cheese. It's the soft white cheese you see at the bottom left with a mild, delicate flavour which I like very much (and have never even seen before). You should like this if you're a bread and cheese person.
4. [Four cheese Gnocchi with rocket pesto, $14]
Happiness ranking: No. 7
The husband's ranking: No. 7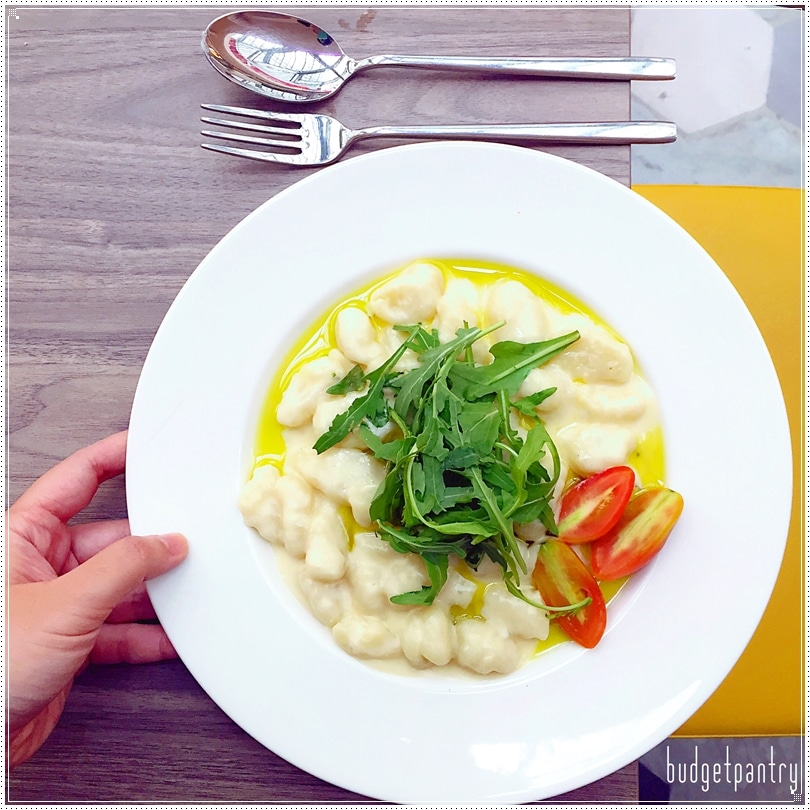 Jason and I have a thing for gnocchi – essentially soft dough dumplings cooked in a ragu or cream sauce. Some that we've had were thick, starchy and overly chewy, but Bottura's version is very light and doesn't make you feel like you're eating dough balls. I prefer gnocchi in a tomato ragu so this didn't rank very high in my books, among all the other delicious plates. Luca said they're coming up with a tomato-based version soon. I cannot wait to try it!
5. [Ravioli with ham, cheese and mushrooms, $14]
Happiness ranking: No. 2
The husband's ranking: No. 1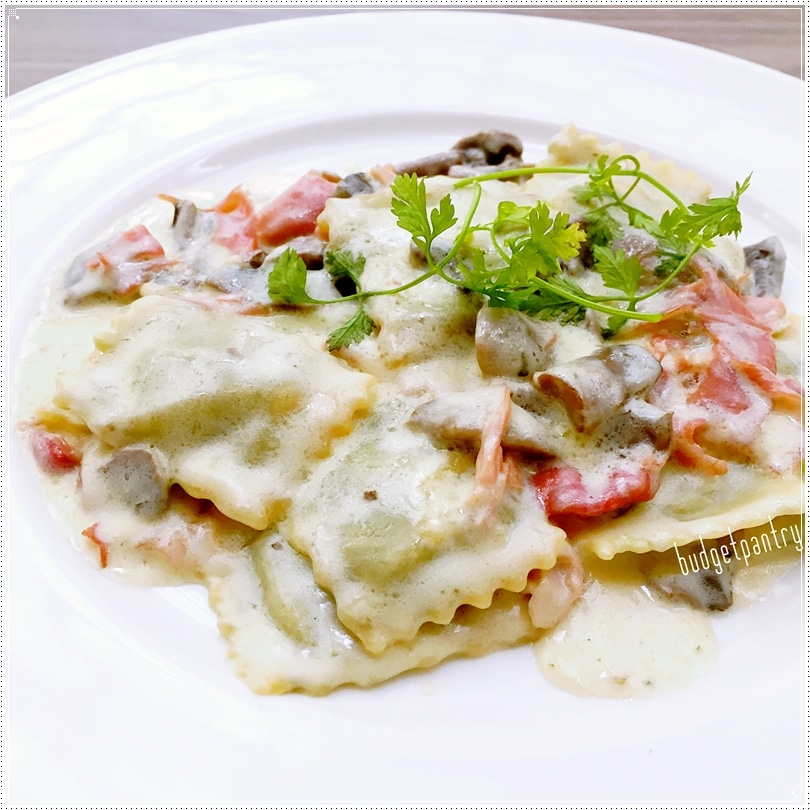 Know why this is a must-eat? Cos this is Luca's favourite pasta dish in his own restaurant, that's why! Clean, lovely and light.. I can't put finger to why the cream sauce tasted so explosive in the mouth since the entire dish was just so ethereal. Phenomenal. I enjoyed this VERY MUCH but it's actually a close second.
6. [Polenta Lasagne with traditional ragu and béchamel sauce, $18]
Happiness ranking: No. 10
The husband's ranking: He didn't taste this as it was beef. (the Arancini was beef too, but….)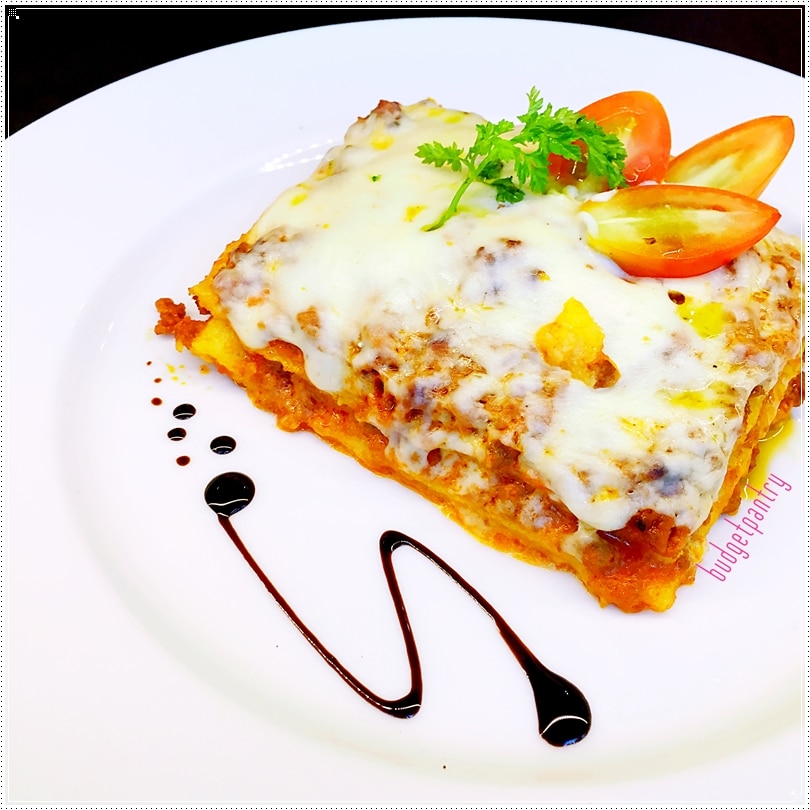 Polenta isn't all that popular in Singapore – no, I should say not many people even know what it is this part of the world. It's hardly surprisingly. I don't think the average Italian knows what mee tai mak is too. I first heard about Polenta from an Aussie couple in Italy during one of my travels. They said it's often on their breakfast table as porridge, baked in a casserole or fried til crispy. Polenta is really something like a cornmeal slurry. Very versatile. In this dish, it's cooked to a bit more firm but soft and used in place of lasagne sheets.
7. [Egg and squid ink tagliolini with shrimp and zucchini, $16]
Happiness ranking: No. 3
The husband's ranking: No. 3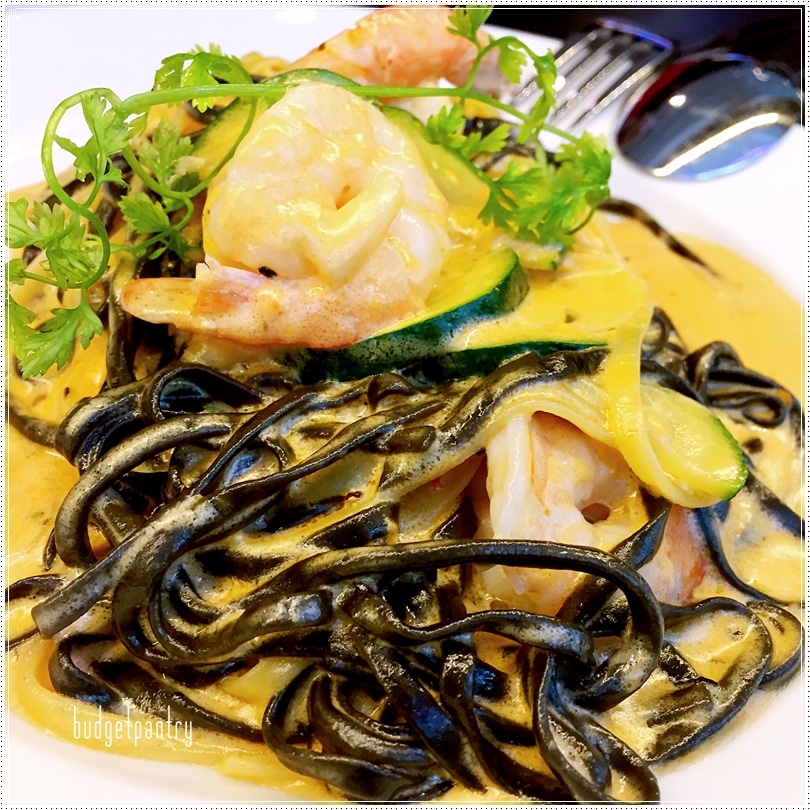 This is nothing like all the other squid ink pastas I've tasted. You get a combination of egg and squid ink tagliolini, plus magic sauce on a plate. This is delicious and a must-try, like 9.6/10 kind of must-try – but still, my 3rd favourite. I actually REALLY recommend this to anyone who is a first-time visitor to Bottura.
8. [Arrabbiata pizza, $18]
Happiness ranking: No. 8
The husband's ranking: No. 9


Pizza time! Tomato, capers, garlic, chilli, fresh mozzarella and rocket leaves. Quite surprised that they used chilli padi for this. Very thin and soft pizza crust and better than most, but if I had to eat carbs, I would choose the pasta for sure.
9. [Rockmelon, parma ham and mozzarella pizza, $24]
Happiness ranking: No. 4
The husband's ranking: No. 4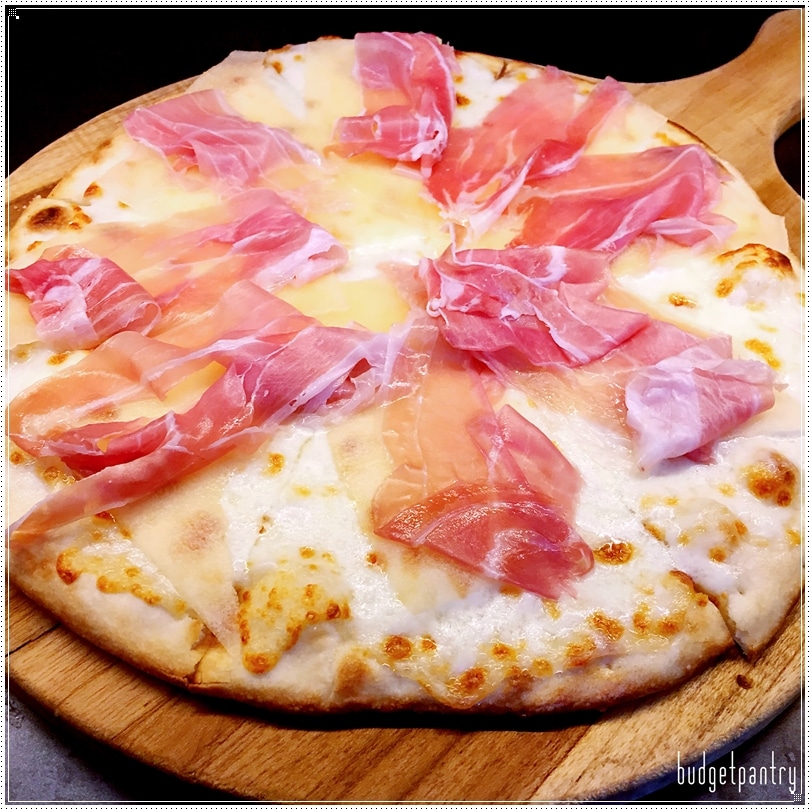 This unique Rockmelon and Parma ham pizza was the most expensive we tried that day, although at $24 for a full-sized pizza, it is nowhere near "expensive". This is Luca's own creation- the rockmelon is sliced so thinly, like cellaphane, lending a subtly sweet tinge to the savoury pizza. Just lovely, this combination. I actually like this a lot but the pastas rule too much. Sorry you have no place in the top three but you're number 4. TMNT will fight over this. Luckily pizzas are meant for sharing! You should really order this to share.
10. [Spaghetti alla carbonara, $12]
Happiness ranking: No. 1
The husband's ranking: No. 5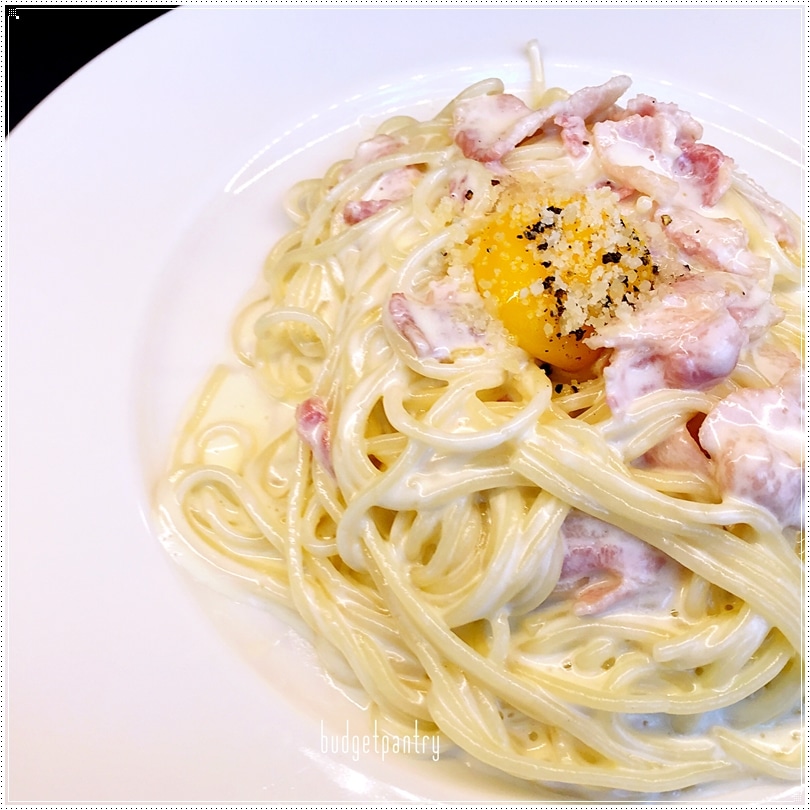 And after tasting a whoofumongous number of mostly phenomenonal dishes, it blows my mind to announce that this simple carbonara (with just egg, bacon and Parmesan) is my favourite of the lot. I can't quite believe it myself. Look at those noodles. I don't know about you, but I've never seen shiny spaghetti before in my life. Must be some kind of sorcery, like Harry Potter.
So this is it! Bottura also has a selection of desserts and gelato but it's the food (and prices!) that makes them stand out. I am a low-carb girl. And when I say the pastas are good, you'd better take my word for it. Visit them soon! I sincerely hope this works out.. I really want them to stay around!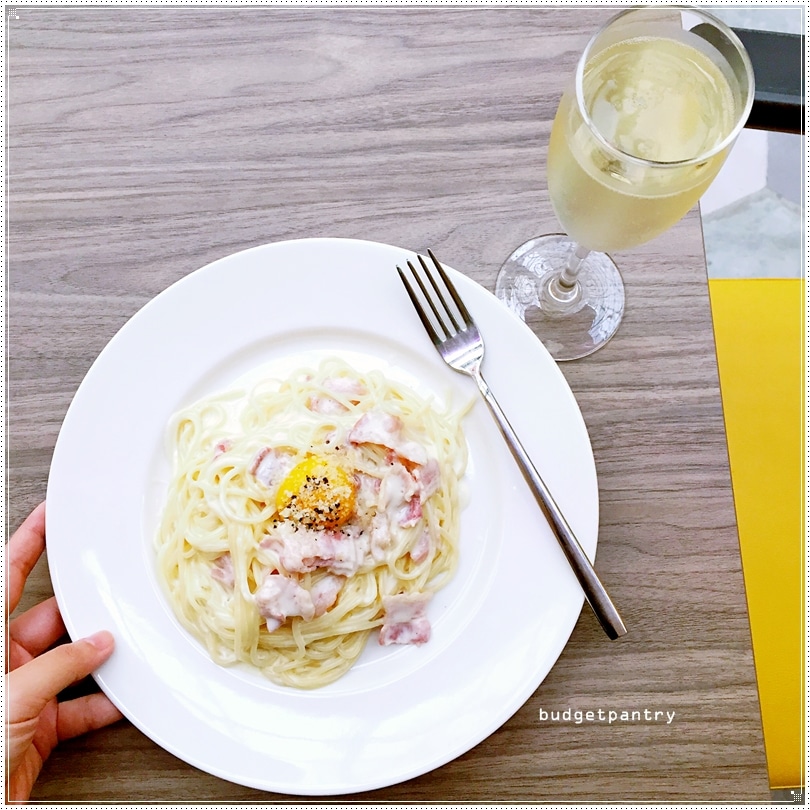 Bottura
This restaurant has closed wef April 2016.
#02-472/473/474
3 Temasek Boulevard,
Suntec City Mall, Singapore 038983
North Wing between Tower 1 & 2
Reservations: 6238 7527/ciao@bottura.sg
Mon – Sun: 10:00 am – 10:00 pm
http://bottura.sg/
https://www.facebook.com/botturasg