Blueberry Butter Loaf Cake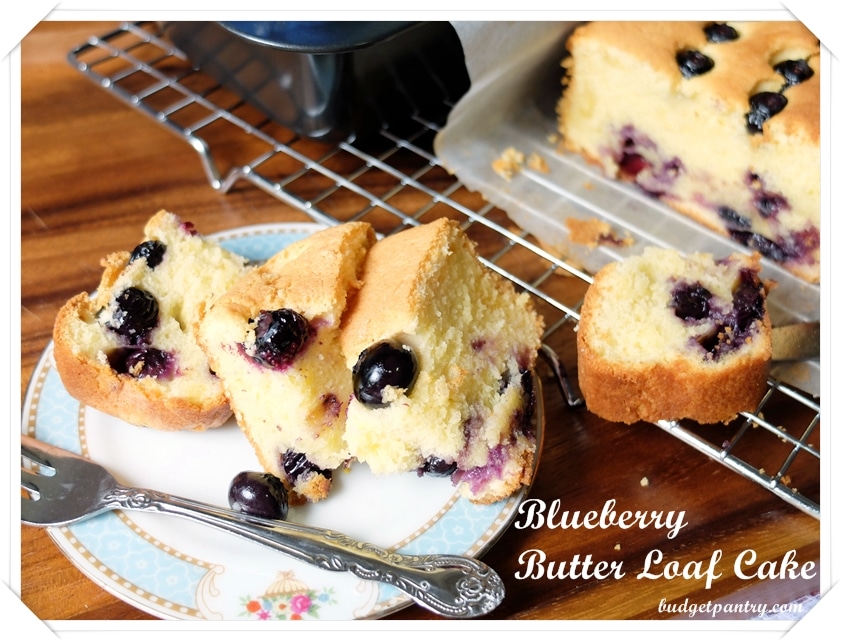 I don't know about you, but me and cake? We have a special relationship. I eat cake when I turn a year older, when I get a new job, when I feel stressed, when I am happy, when I feel fat (true story), before, during and after a break-up.. she's never been out of my life all these years, really.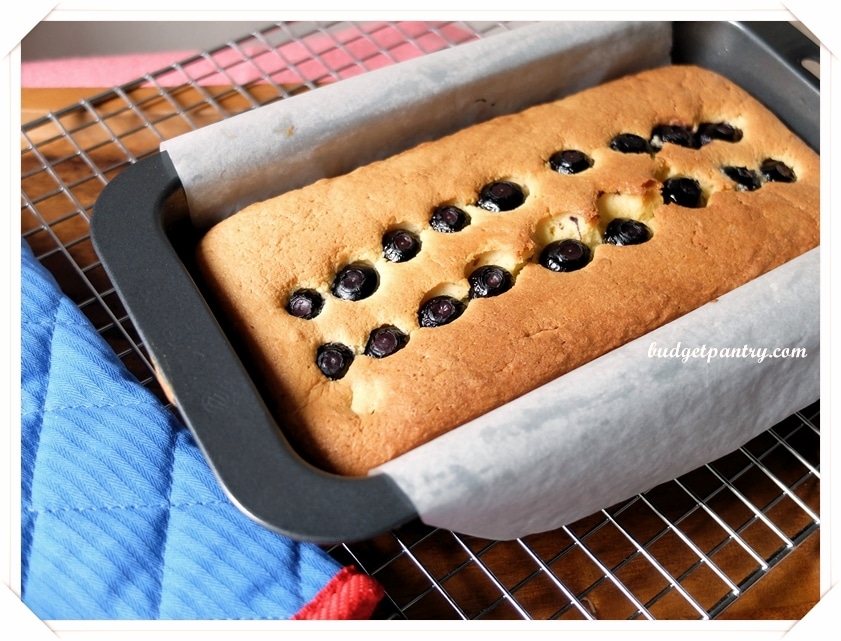 She's quite up there enjoying the same status as fried chicken, almost. There's reallyyy a very thin line there. Sometimes she wins, and that's a big deal.
My favourite cake is black forest cake. Chocolatey sponge with a cherry filling and fresh cream, topped with bright red cough-syrup maraschino cherries. I love those cherries so much, sometimes I picture myself going to Mustafa and buying a huge bottle home, but it never happens. What? You don't like the cherry on your Swensen's Sticky Chewy Chocolate sundae? GIVE ME.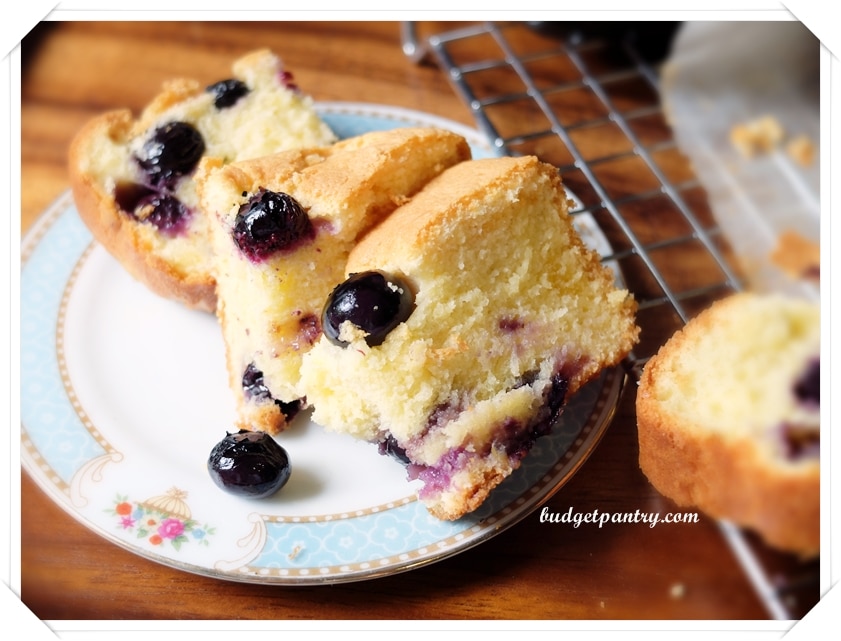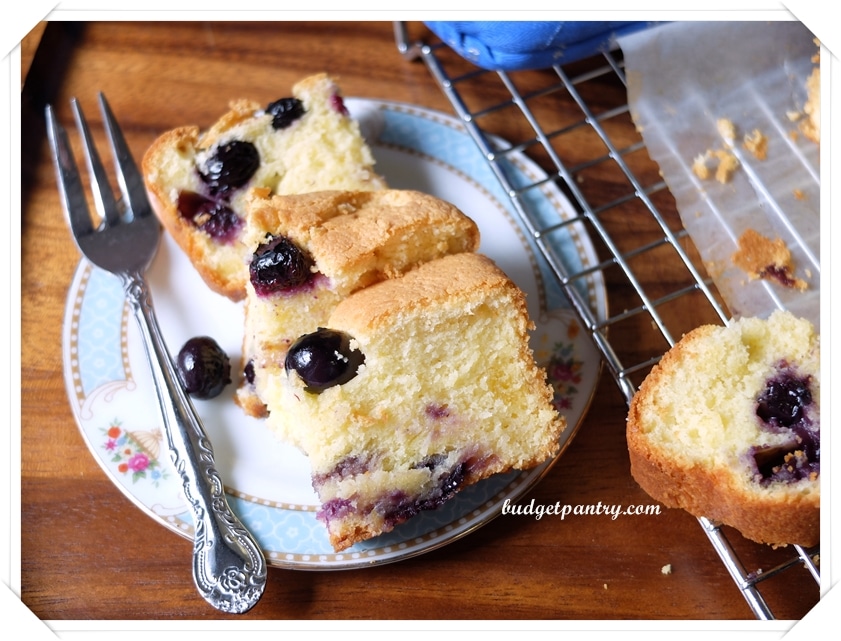 Enough about ice-cream. They don't really have a place in this post. Don't get me started on people who mix GUMMY BEARS into their ice-cream. Why would anyone do that? I'll never understand.
So today I made a light butter cake with blueberries and lemon zest. Blueberries and lemons. You know how these two go together like best friends who could just talk and talk for five hours straight. The last time I almost did this was when I was 11, with Hui, when we were on the quest to break the JSPS world record for being on the phone for over four hours straight. I don't think I will ever will never break this record.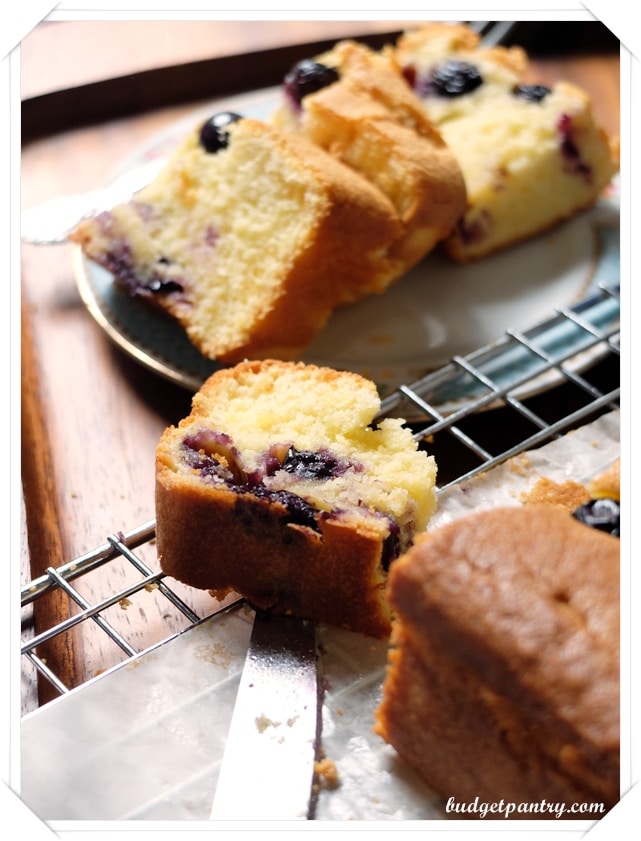 p/s- JSPS stands for Jin Shan Primary School which was in Clementi. I say "was" because my school has since been torn down. That says alot about how 歷經風雨 I am.
Back to the cake. I whipped the egg whites separately to get the light, airy, spongey texture, but at the same time, it is moist and substantial. I don't know how else to describe it because my vocabulary sucks, and I don't know how it happened the way it happened because I am an accidental but sometimes successful baker. So there.
If you want to go really budget, leave out the blueberries or substitute with a cheaper ingredient. I have a good mind to bake them again tomorrow! Oh, and thank you Egg Story for the pasteurised eggs.. I think it is time to make some earl grey chocolate mousse with them!
Blueberry Butter Loaf Cake
(budgetpantry.com)
Makes: One 9 x 5 x 3 inch loaf tin
Total cost per cake: $6.58 (less if you omit the blueberries)
What you need:
135g salted butter, cubed
110g fine caster sugar
3 eggs, separated (I used Egg Story's 55g pasteurised fresh eggs)
120g self raising flour
5 tablespoons milk (you can use plain yogurt!)
1 teaspoon pure vanilla extract
1 teaspoon grated lemon zest
1 package blueberries, 125g
Steps:
Preheat oven to 170C. Lightly grease a 9 x 5 x 3 inch loaf tin and line with baking paper.
In your stand mixer, beat egg whites still stiff peaks form. When done, keep in fridge til later use. For a tutorial on how to beat egg whites, please see this post.
Combine the butter and sugar. Beat on low speed til pale and creamy.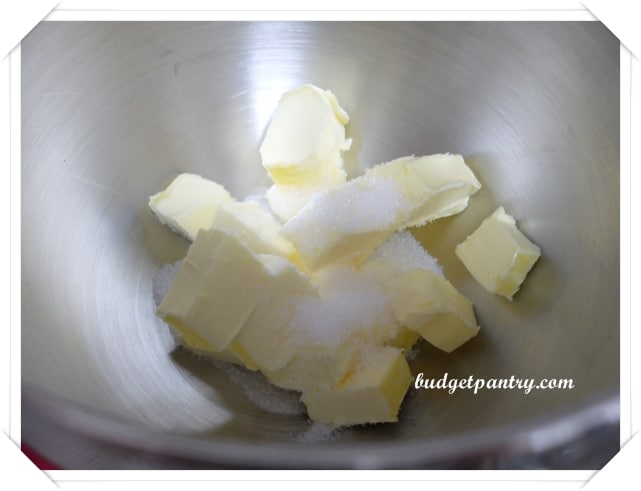 Add the egg yolks, one by one (about 30 seconds before adding the next one), plus the vanilla essence.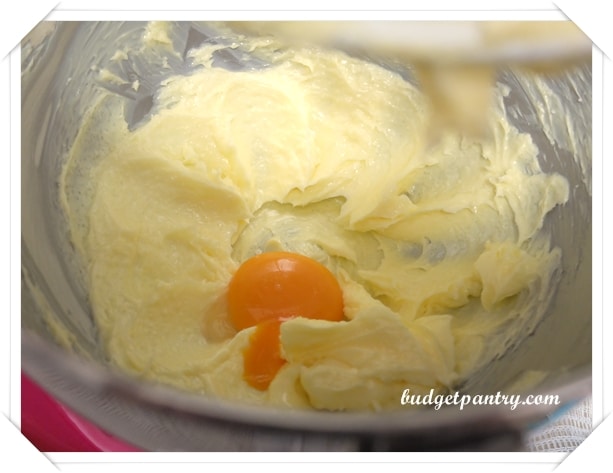 Sift the flour and baking powder. Add in two additions, followed by the five tablespoons milk. Scrape down the sides as you beat to combine.
Add the whipped egg whites and fold in til combined. Set aside 18-20 blueberries to decorate. Dust the rest with a bit of flour first before folding them into the batter together with the lemon zest.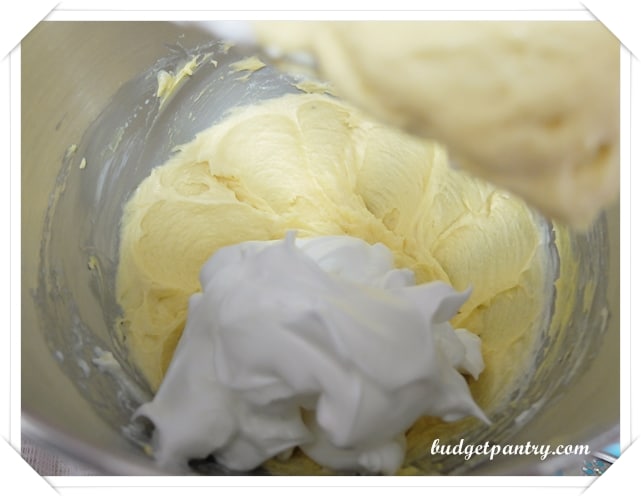 Pour the batter into your prepared tin and decorate the top with blueberries. Bake for 45 minutes or until the cake is golden brown and a toothpick inserted in the center comes out clean. Cool before eating, but I never do.
How much I spent:
$2.20 for butter
$2.98 for blueberries
$0.00 for eggs (thank you Egg Story! but they cost about $0.30 each)
$0.40 for lemon
Everything else from my pantry