5 reasons why I love the new Philips Airfryer XXL
Have you heard? Philips has come up with the XXL version of their revolutionary Airfryer, the only Airfryer I use in my kitchen!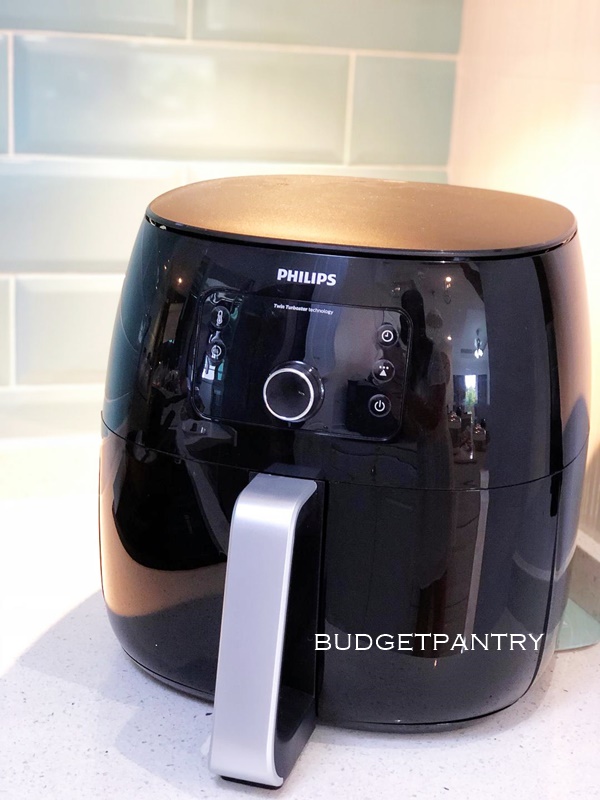 I have used my Philips Airfryer since 2013. That makes it more than five years since it has occupied a space in my precious kitchen counter top. I started with the first generation Viva Collection 9220 series, then moved on to the Avance XL Digital Collection. And now I can't wait to tell you what I love about the XXL HD9654/91! Check out all my Philips Airfryer recipes here.
Why do I love the Philips Avance XXL Airfryer? Here are my five top reasons:
Family-sized meals
The ultra large 1.4kg capacity is big enough to handle a whole chicken and even baked potatoes and root vegetables by the side. The space is equivalent to six portions of fries, so imagine how many bottles of crab sticks I can do at a go during Chinese New Year! It is big enough to even fit FOUR slices of bread all together: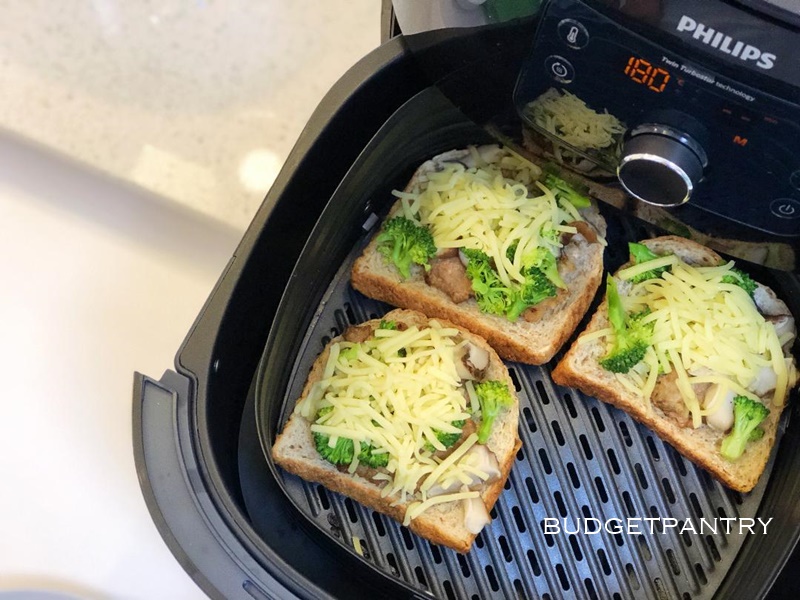 Innovative Fat Removal Technology
With the Twin TurboStar technology which uses a powerful heater and motor to make hot air swirl
fast like a tornado, the Airfryer XXL allows you to enjoy delicious meals with up to 90% less fat as compared to a conventional Philips fryer. Whenever I have a fries treat, there's always a pool of oil collected at the bottom of the Airfryer tray which I can easily dispose of. I love this feature the most. So not only do you NOT need to deep fry precooked fries and nuggets (and intake even more oil in the process), you're actually expelling unnecessary oil when you airfry!
More than just a fryer
It's a myth that the Airfryer is only good for cooking processed deep fried frozen food! I probably use it about 10% of the time to cook fries and hashbrowns. The rest of the time, I bake, grill and roast fresh food like chicken wings, whole chicken, salmon fillets, pork chops, cakes and cookies! The easiest thing to do after a long day at work is is to Airfry salmon for 7-8 minutes and dinner is on the table. Oh, and cbb loves her airfried meat balls too. 6-8 minutes is all it takes.
QuickClean basket with non-stick mesh
Airfryer's QuickClean basket has a removable non-stick mesh for easy cleanup. Both the basket and removable drawer with non-stick coating are dishwasher safe – and frying with air saves you and your home from the odor of traditional deep-frying.
Keep Warm mode for flexible serving time
The Keep Warm function lets you serve the food when you are ready for it. You can keep your dish warm up to 30 minutes. As a mom, I just want to get settle everything else before having dinner. With the Keep Warm function, I can still have warm food for myself after cooking for cbb, bathing her and taking a shower before sitting down to have my own dinner. Moms would recognise this luxury, right? LOL.
=========================
Recipes
The versatility of the Philips Airfryer is unmatched. Look at the different meals I have prepared in my Airfryer. You can do the same! Here's the simple recipe of our homemade pizza:
Kid-friendly Homemade Pizza
(budgetpantry.com)
What you need:
2 slices wholemeal bread
2 caps fresh Shitake mushroom, sliced
2 tablespoons minced meat (you can use chicken or beef)
2-3 broccoli florets
1 tablespoon tomato paste
2 tablespoons Mozzarella cheese

Steps:
Select the 'Fry' function and airfry mushrooms and broccoli for 5 minutes. Remove and set aside.
Shape the minced meat into small, flat patties. Use the 'Grill' function and airfry for 8 minutes.
Assemble! Start with placing half tablespoon of tomato paste on each slice of bread, then layer with mushrooms, broccoli and meat patties. Finally, top with Mozzarella cheese.
Place bread in airfryer and select the 'Bake' function. Airfry for 7 minutes until bread is crispy and cheese melts. Enjoy!
Quick and Easy Lamb French Cutlets in Char Siew Glaze [CLICK FOR RECIPE]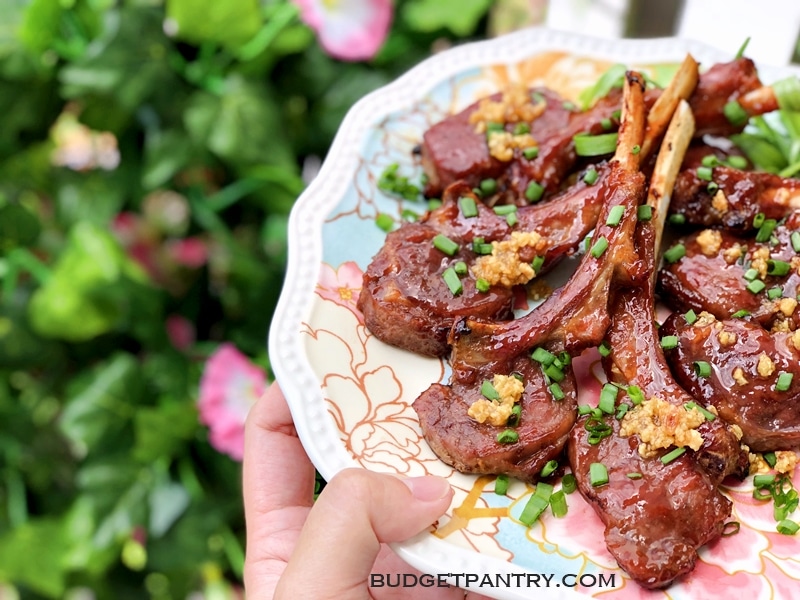 Finger food for kids: Crispy potato and veggie bites [CLICK FOR RECIPE]
Airfried Cajun Salmon [CLICK FOR RECIPE]

Airfried Cod Fish with Crispy Skin, HK Style [CLICK FOR RECIPE]

=========================
New to cooking?
If you're new to cooking or to the Airfryer, there's no need to fret. Every purchase of the Philips Avance XXL Airfryer comes with a recipe booklet with more than 30 delicious dishes. From quick healthy snacks to full family meals, the free recipe book offers easy-to-follow instructions that everyone can follow.
=========================
Get 20% off for Budgetpantry readers!
Ready to explore the new way of cooking with the Avance Collection Airfryer XXL HD9654/91?
Click here to buy online at 20% off retail!
Code: twinturbostar (key in at check out)
Discount: 20% off – applicable only on the Philips e-store
Applicable models: HD9654/91 and HD9723/11 – both models come with Twin TurboStar technology
Share this deal with your friends and look out for a sweet giveaway coming your way soon on Facebook!
=========================