Honey Stars Banana Cheesecake with a Caramel Drizzle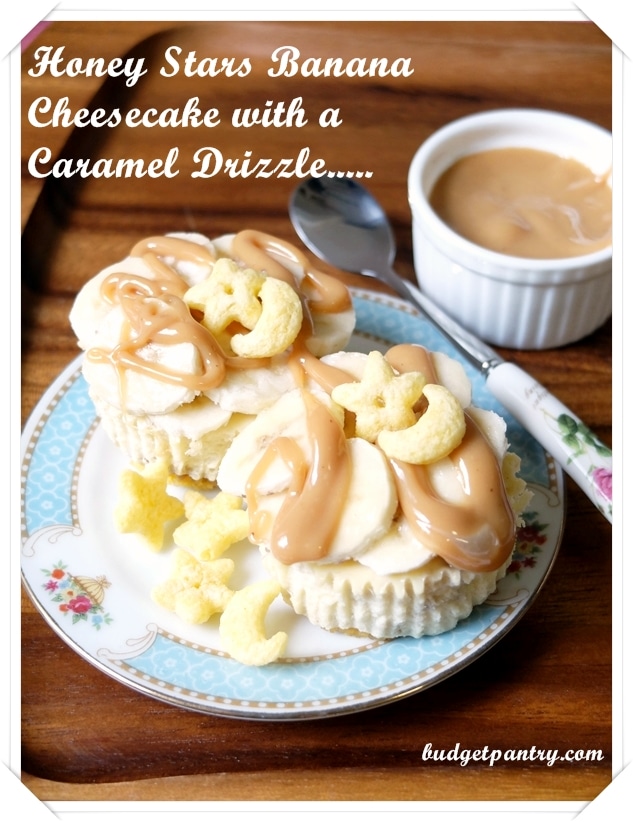 What would YOU do with Honey Stars?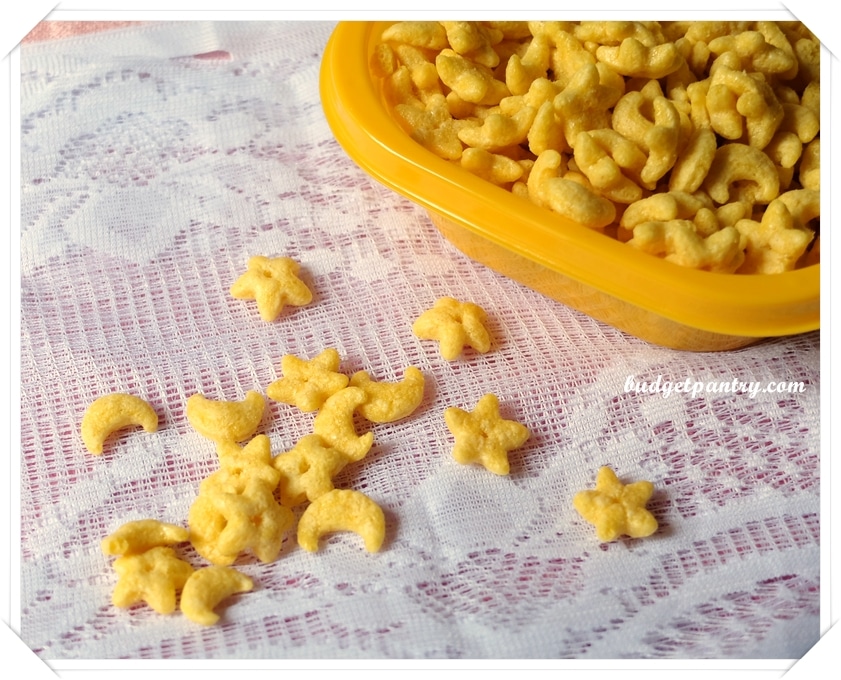 The Honey Stars addict at work gave me a Honey Stars challenge last Friday and I of course had to take it up. The agreement was that I had to bake or create something with Honey Stars and present my creation Monday morning, and no matter how it looked or tasted, he had to eat everyyyything up (ok I made that last part up. And if it were true, I would have made Stir Fried Honey Stars with Szechuan Peppers or something along that line).
Anyway, when we're talking about bright ideas, I did the most logical thing: Ask the Budgetpantry Facebook Community for help!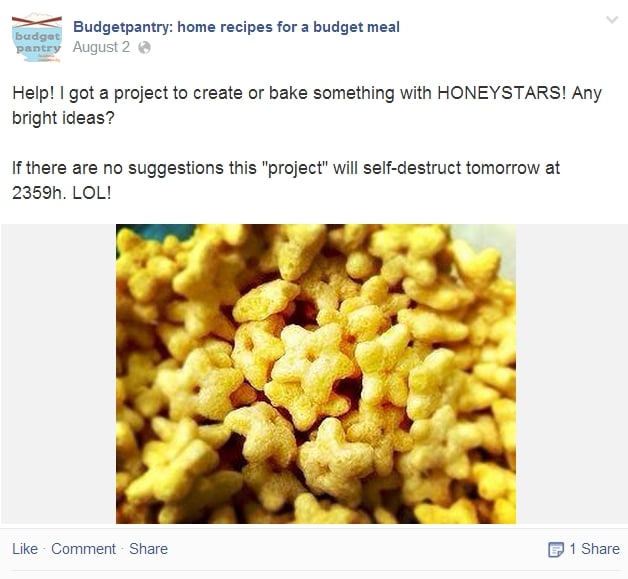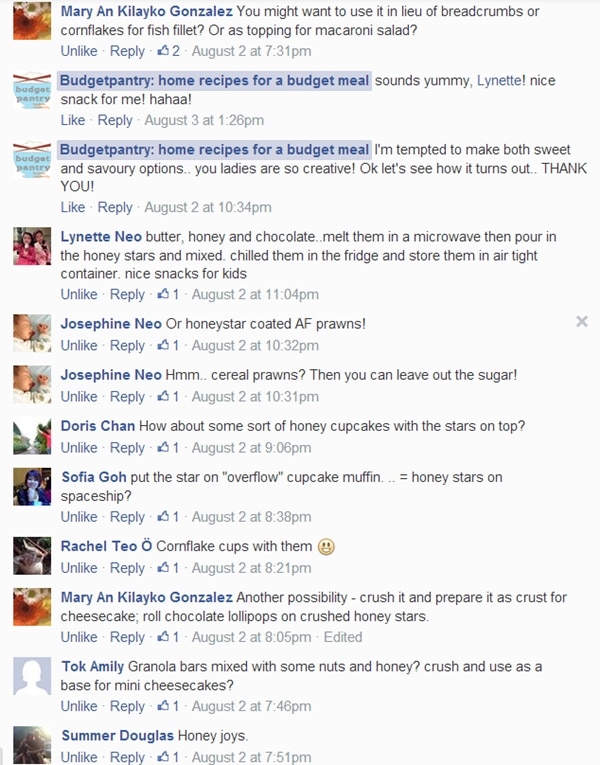 Honestly, I never thought to use it in a savoury dish. I like the macaroni topping idea very much.. like maybe a creamy chicken macaroni topped with Honey Stars crumbs and 4 cheeses. And "Cereal" prawns? Who would have thought? The dessert ideas were interesting and creative, I have a good mind to go out and buy a box of Honey Stars and make them all. Thank you everyone for your suggestions!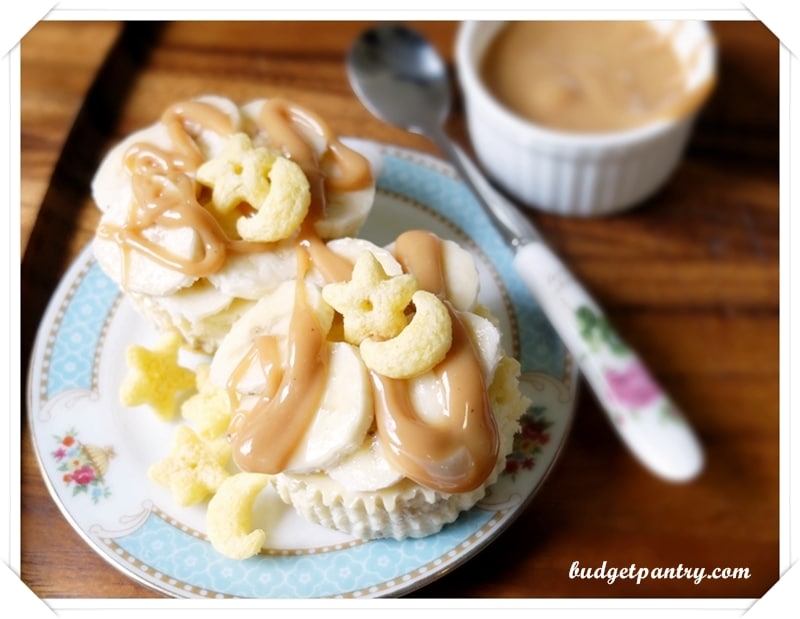 I finally decided to make an easy cheesecake with a Honey Stars base in place of digestives/ graham crackers. And Damsie inspired me further when she squealed in excitement (through Whatsapp- we've known each other for 9 years but never met in our lives. Put two weirdos together and that's what you get), saying she loves to eat Honey Stars with Bananas. Honey Stars with Bananas? Really? I've never even thought of this combination before but I can imagine how it would work. So, this was how this creation was born!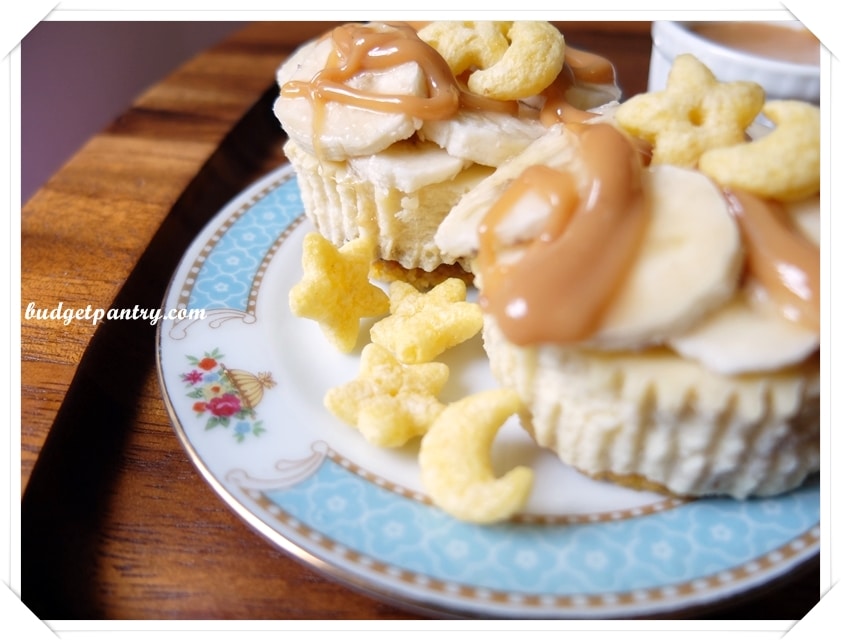 I also made an easy caramel sauce using condensed milk, butter and sugar, to drizzle over the final product. One thing I would leave out next time is the Honey Stars topping. They don't freeze well obviously. I should have simply used them to decorate just before serving so the crunchiness would remain.
This cheesecake requires baking. I don't really like the non-bake ones because I don't like how gelatin "plastifies" a cheesecake. I know, what a thing to say. But try this recipe.. it yields a cheesecake so creamy and wonderful, the Honey Stars addict was quite impressed. Make it this weekend's project and as always, have fun baking!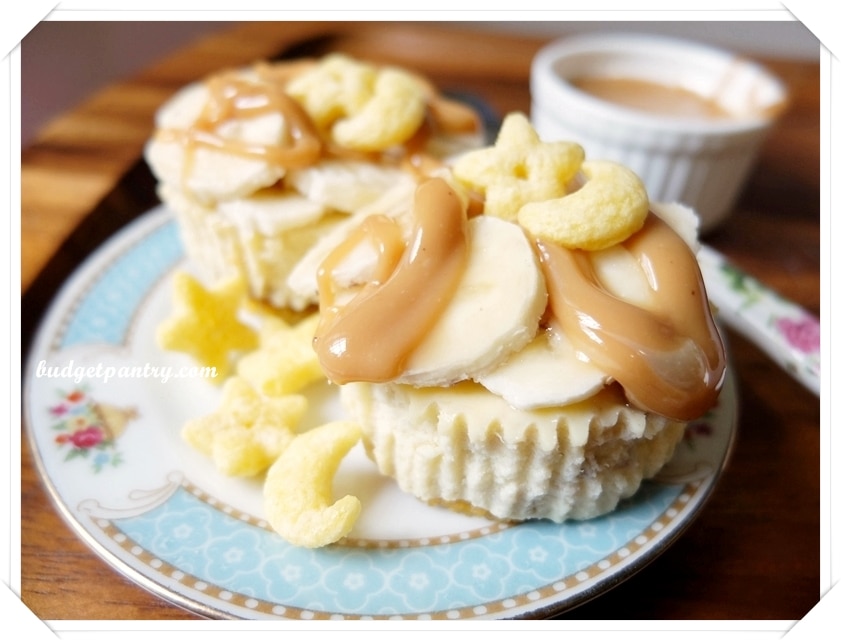 Honey Stars Banana Cheesecake with a Caramel Drizzle
Makes 16 mini ones
What I used:
For Base
100g Honey Stars
1 tablespoon sugar
50g unsalted butter, melted in the microwave
For Cheesecake Filling
500g Philadelphia Cream Cheese
120g caster sugar
2 medium eggs
A pinch of salt
1 teaspoon vanilla extract
100ml natural yoghurt (I used Paul's)
2 medium ripe bananas, mashed with a fork
Another two bananas, sliced thinly (for decorating)
For Caramel Sauce
(Optional)
120ml condensed milk (about 1/3 can)
50g unsalted butter
80g brown sugar
1 tablespoon milk or water
Half teaspoon vanilla extract
Steps:
1. Preheat oven to 150 degrees.
2. Place the Honey Stars in a ziplock bag and pound with the back of a large spoon or ladle. Add the sugar and melted butter and mix well to combine. Scoop about one tablespoon of the mixture and press into the muffin cups.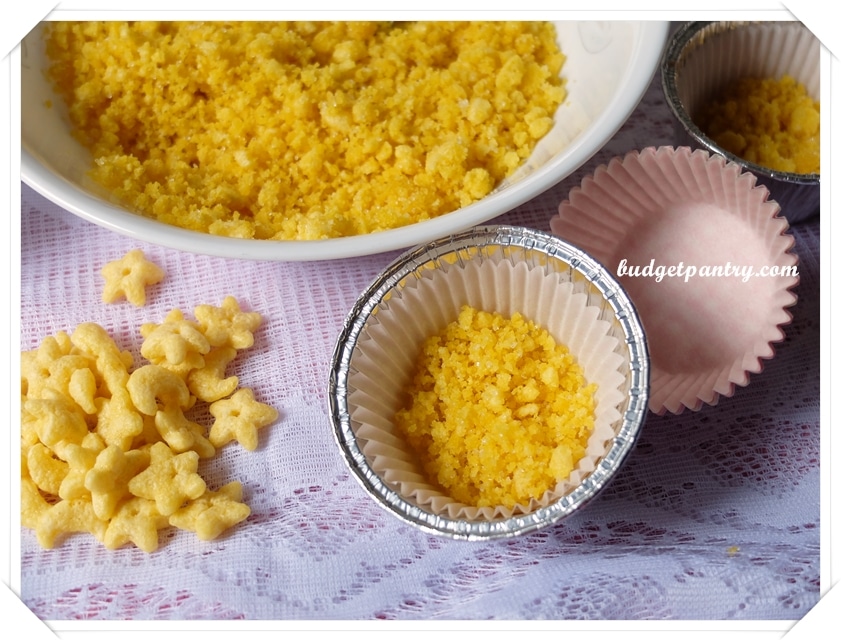 3. Bake in the oven for 10 minutes and remove to cool. Place them in the freezer as you prepare your cheesecake filling.
4. Prepare the filling. In the bowl of your electric mixer, add the cream cheese and beat on low speed until creamy and smooth.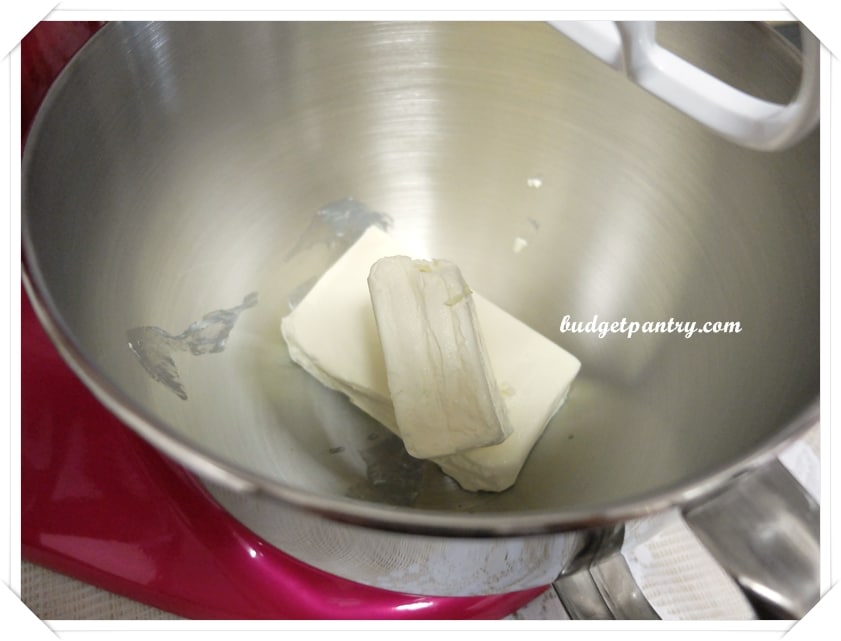 5. Add the sugar and salt.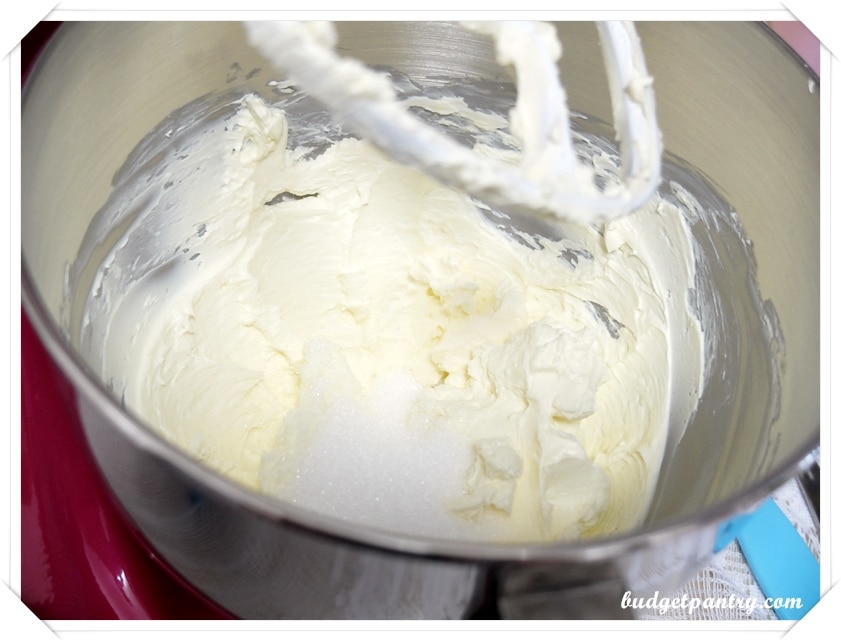 6. Add one egg, beat til combined, then add the other egg and vanilla extract.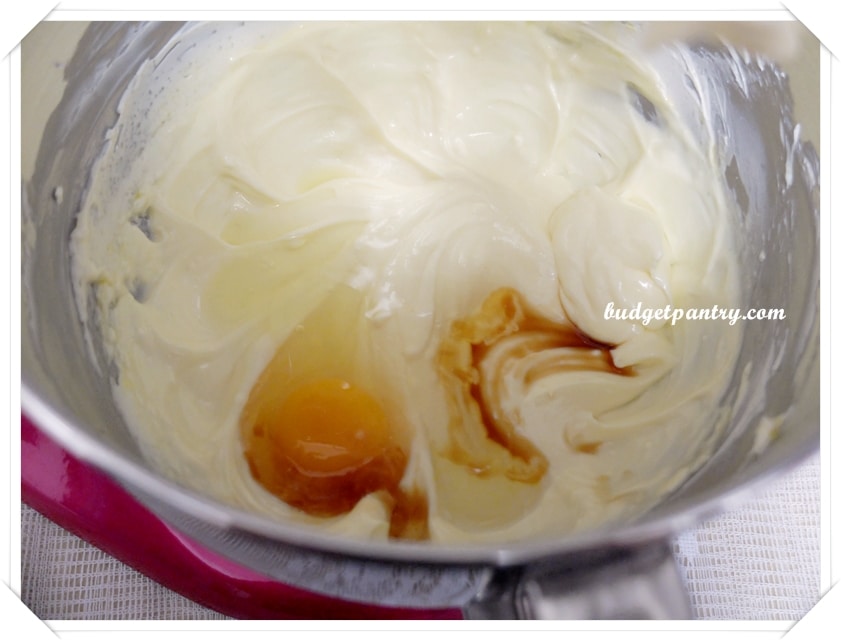 7. Add the yoghurt and banana puree, then beat until well incorporated.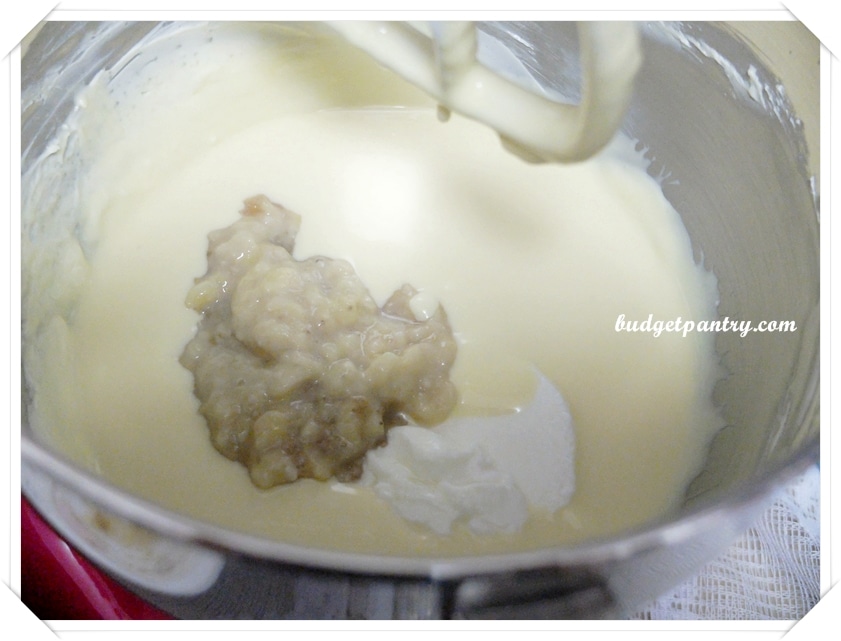 8. Remove the chilled muffin cups and scoop the cheesecake batter into each cup. No need to leave space for "expansion" because these stay the same size. I used my batter dispenser for the first time. I like it!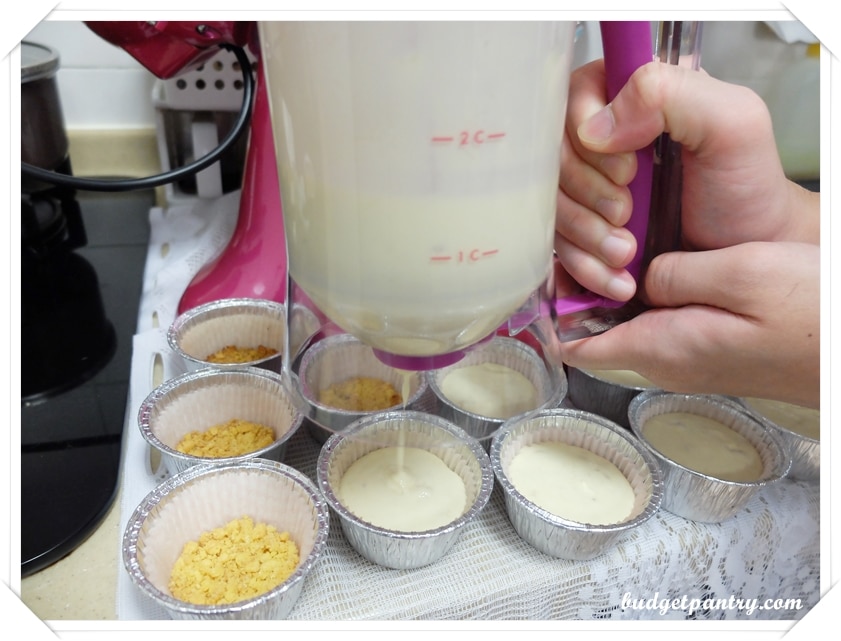 9. Bake for 20 minutes, until the cheesecake is just about set and still a little wobbly. Freeze for 2-3 hours! When ready to serve, make the caramel sauce: In a small saucepan, melt the butter and sugar together using low heat til sugar is dissolved. Add the condensed milk and stir constantly to combine. You can add the tablespoon of milk or water if it becomes too thick. It will take about 10 – 15 minutes under low heat for the condensed milk to transform. Add the vanilla extract and turn off the heat.
10. Remove the cheesecakes from the freezer, decorate with sliced bananas and honey stars, and drizzle caramel sauce over just before serving!