Food Review: West Coz Cafe (Halal Curry Fish Head and Zi Char)
I've long wanted to write about West Co'z Cafe, a little halal eatery tucked away at level 2 of Ginza West Coast Plaza. "The West" isn't all about Jurong Point, IMM, JEM, Jurong Entertainment Centre Jcube and West Gate. Before JEM, Jcube and West Gate, we Clementi Kids had Ginza Plaza ok? I picture the alumni of Nan Hua, Clementi Town, Clementi North and Tanglin Secondary nodding in unison now. :)
So Ginza Plaza's afterlife isn't much of a shopping paradise, but it is quite a foodie haven! Today's spotlight is on West Co'z Cafe: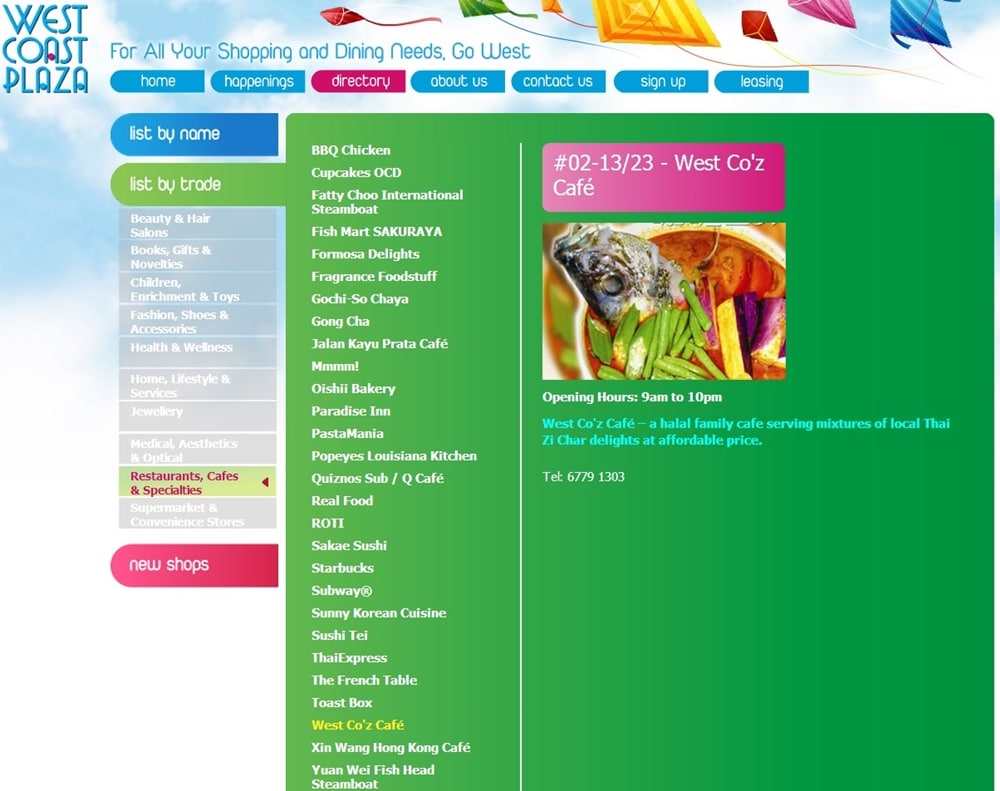 Everyone goes there for their Curry or Assam Fish Head! You'll see either them on every table. The Curry version is more popular- not that the Assam Fish Head is no good, but because the Curry is so satisfying, it really is hard to order anything else: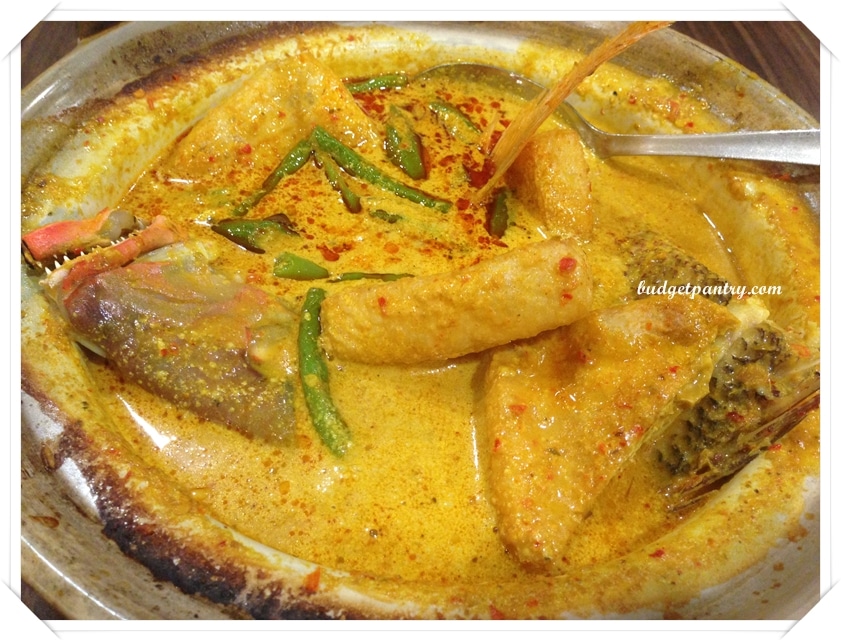 Curry Fish Head (S), $16

Look at the meaty fish!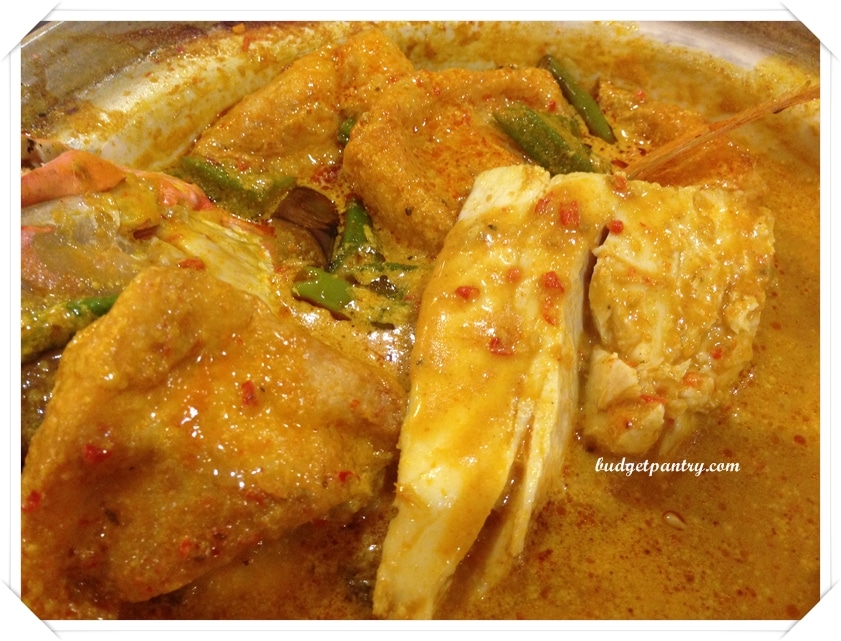 Rich, fragrant curry gravy
We always order the Curry Fish Head. We love it. The dish is served in a claypot with tau pok, long beans, brinjals and lady's fingers. I wish there were more vegetables, especially brinjals! Both versions come in 2 sizes, Small for $16 or Large for $19. The Small is enough for 2 if you have it with rice without any other dishes. But how can? Go to zi-char store order one dish is 太对不起自己了! So on two separate visits, we also ordered: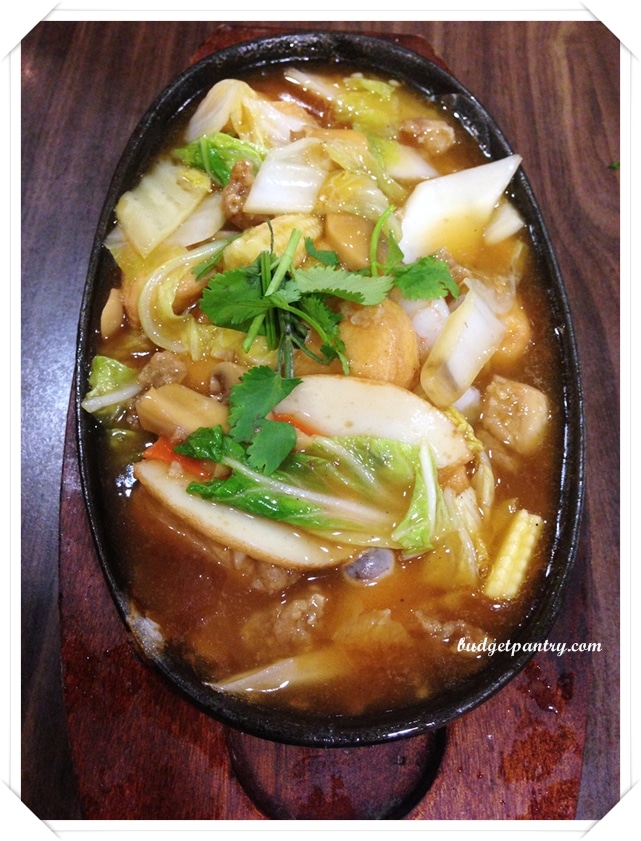 Hotplate Beancurd (S), $8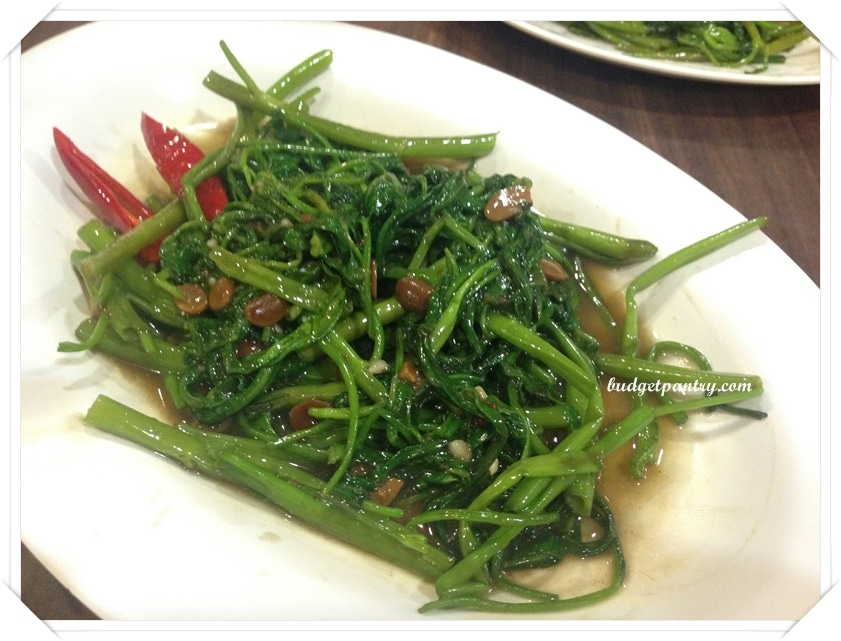 Thai Style Kang Kong (S), $7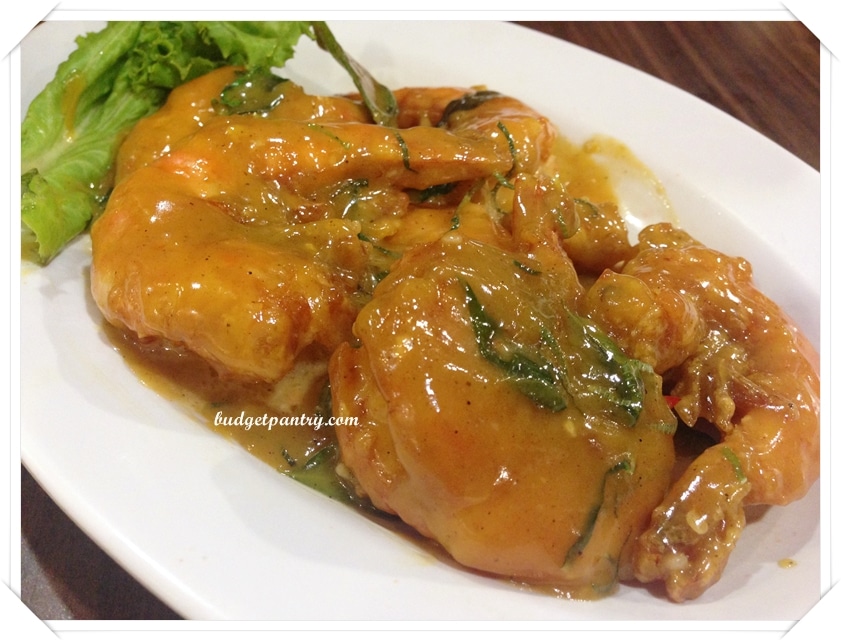 Cream Sauce Prawns (S), $12
You can skip the hotplate beancurd. The Thai Style Kang Kong has good wok-hei but it is slightly too sweetish for me. I would order the Sambal Kang Kong next time. The portion was quite little for $7, but the aircon compensates for it. The aircon isn't quite a factor for me though and I won't melt/ die/ rage/ complaint like a crazy woman under scorching heat but maybe you will. I know Jason will gladly pay a teeny bit more to dine in air-conditioned comfort. Anyway, after going to different parts of Europe and back throughout the years, there's really no such thing as "expensive" food in Singapore (I'm talking about everyday kinda food and not restaurant fare).
The vegetables were fine, but the CREAM SAUCE PRAWNS were "POWWWWWW"! The creamy sauce was absolutely infused with the crustacean juices, and when I had my first taste of the prawns (for $12, we had 6 medium-sized ones), I felt like I was sent to umami heaven. The best way to eat this is to suck on the shells first to get that flavourful cream sauce on your tastebuds, then deshell the prawns and combine it with more sauce AND rice and THEN send the whole spoonful into your mouth.
Of course, I imagined the rice part because this was what happened that night:
You must be thinking, "Oh, cannot eat rice but can eat curry and cream sauce prawns?" My answer to you: "Yes! Cannot eat rice but I can eat curry and cream sauce prawns! How lucky am I!"
Here's some snapshots of the menu if you're waiting:
The "downside" to eating here is the waiting time, which again isn't a problem for me but maybe you're one of those Singaporeans who want to eat cheap and good food but don't want to wait, in which case I recommend you cook at home. My recipes are quite useful for that purpose. The longest we've waited for 25 minutes for a table during peak hours around 7pm. We left our number with the staff and went shopping at Cold Storage. When our table was ready, we simply received a call from them. In the other visits, we were there ealier, around 6pm, and got a table almost immediately. Families or large groups usually have to wait longer. I'm not sure if they take reservations but you can call to find out.
So if you're still thinking of what to eat for the weekend, pop on over to West Co'z Cafe :) And in case you're wondering, this was not an invited review. I paid for everything!
West Co'z Cafe
West Coast Plaza, 154 West Coast Road, #02-23, Singapore 127371
Opening Hours: Mon – Sun: 11:30 am – 9:30 pm
Contact: 67791303
They also have an outlet in Yew Tee Point. Visit their Facebook Page for details.