Baby: #ChuaBeeBee's Fairytale Full Month Catering with Elsie's Kitchen
Why settle for run-of-the-mill baby shower catering like everyone else when you can have pretty decor like this?
And it's not just about looking pretty. The food at Elsie's Kitchen is delicious with a unique set-up too. All I did was tell them I wanted more cakes and pastries (I myself wanna eat la I deprived whole confinement month) and left everything else to them. When they proposed the menu, my eyes lit up when I saw there's going to be a DIY laksa station plus a dessert table with the most gorgeous chocolate tarts and cupcakes, complete with strawberry, fudge and carrot cake squares!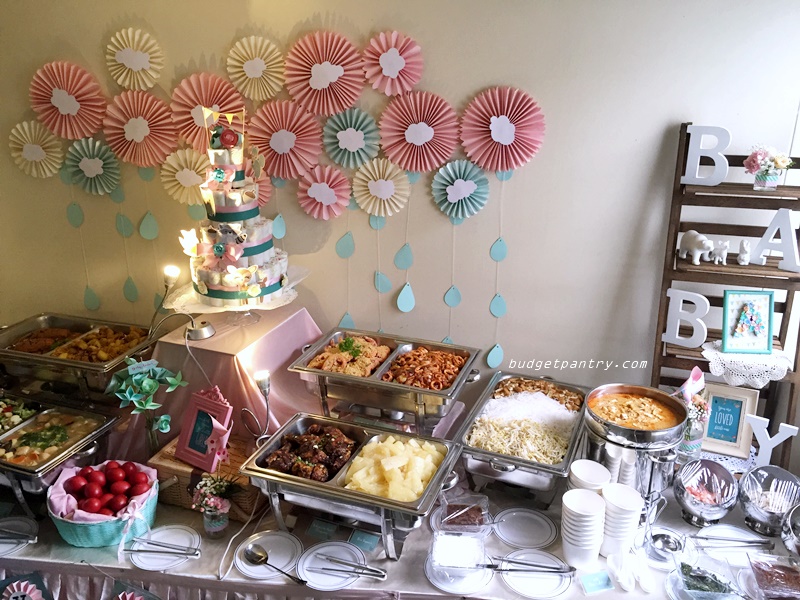 I got to know about Elsie's Kitchen back at my ex-company. The food was always better received by colleagues as compared to other halal caterers. When I started looking around for caterers for my baby girl's full month celebration, Elsie's Kitchen came to mind immediately. I already knew the food was good. Only thing was I wasn't sure if they do thematic set ups (I want pretty pretty decor but I was too tired to do everything myself).. but yes they do! All I did was tell them I was looking for a turquoise theme and they took over everything from there. Look at this wonderful set-up they did for us! Totally knocked our socks off.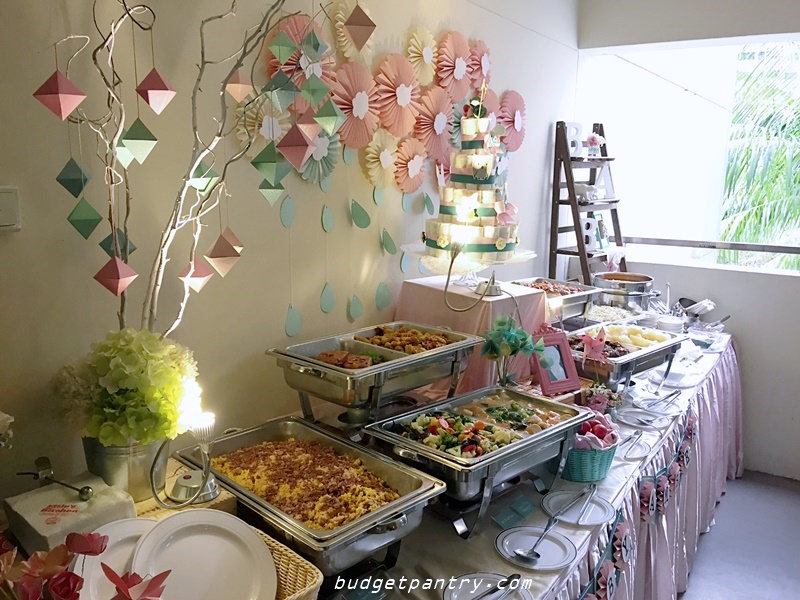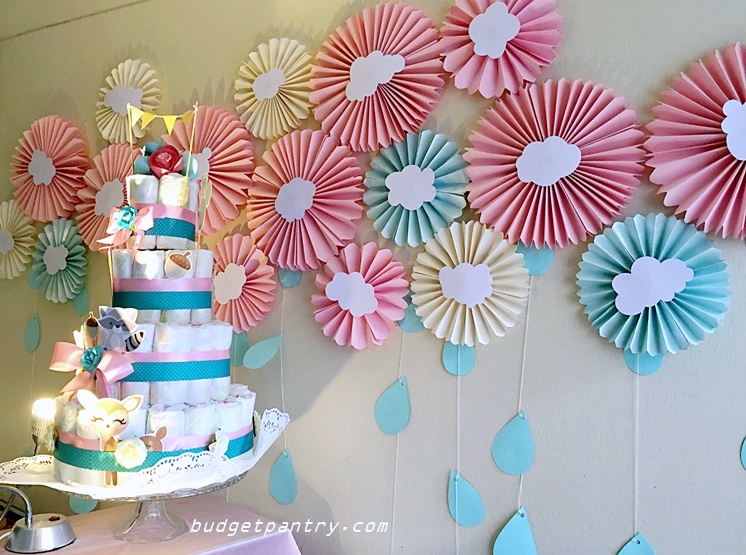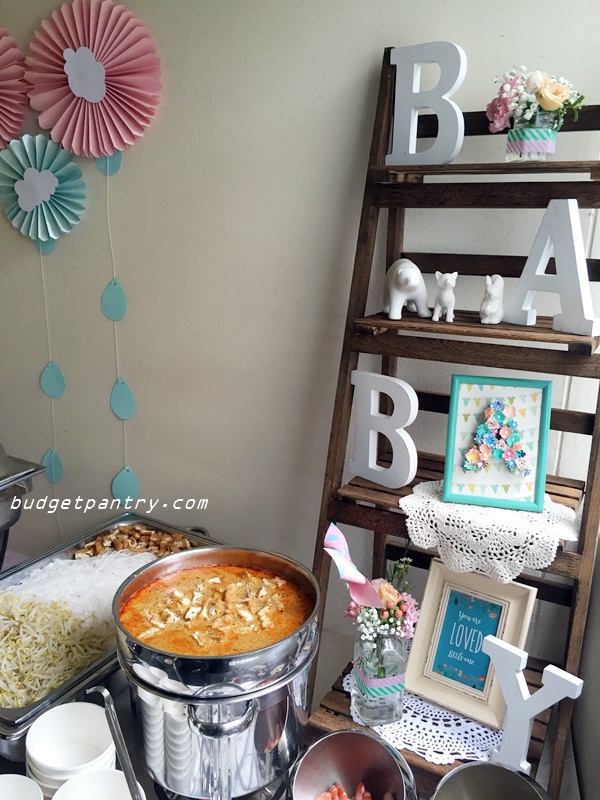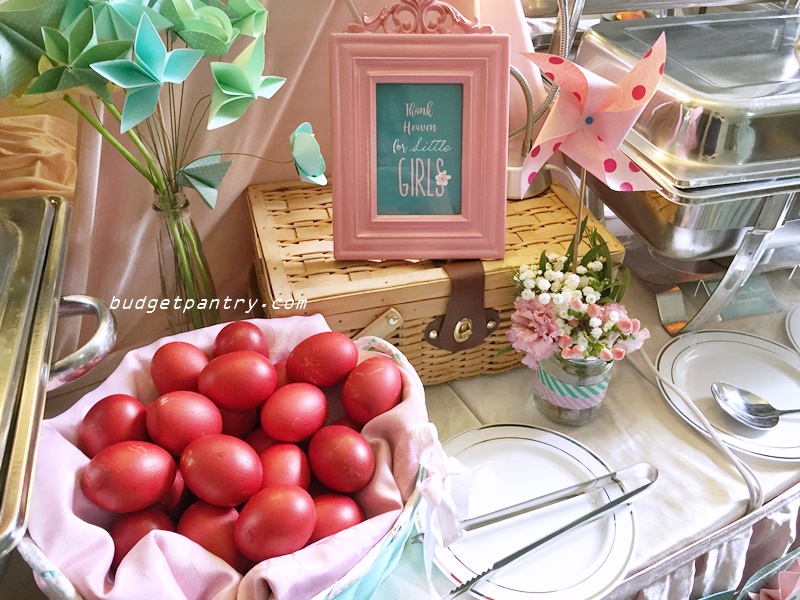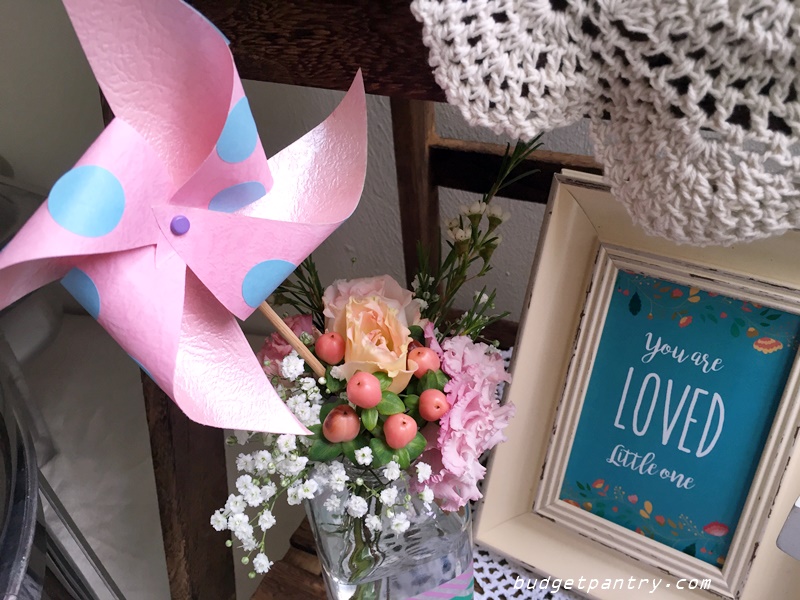 Food-wise, we had a total of ten main dishes including the DIY laksa station.. there was also the dessert table with yummiest pastries assortment imaginable: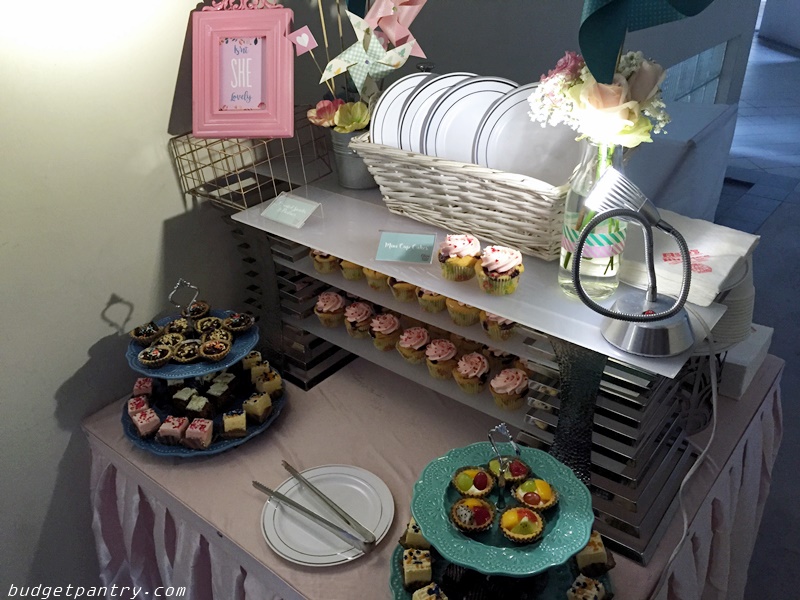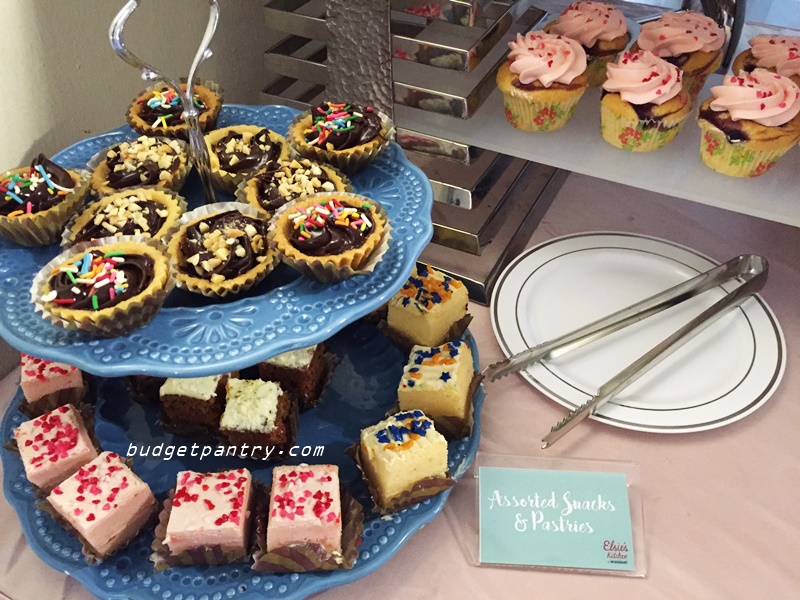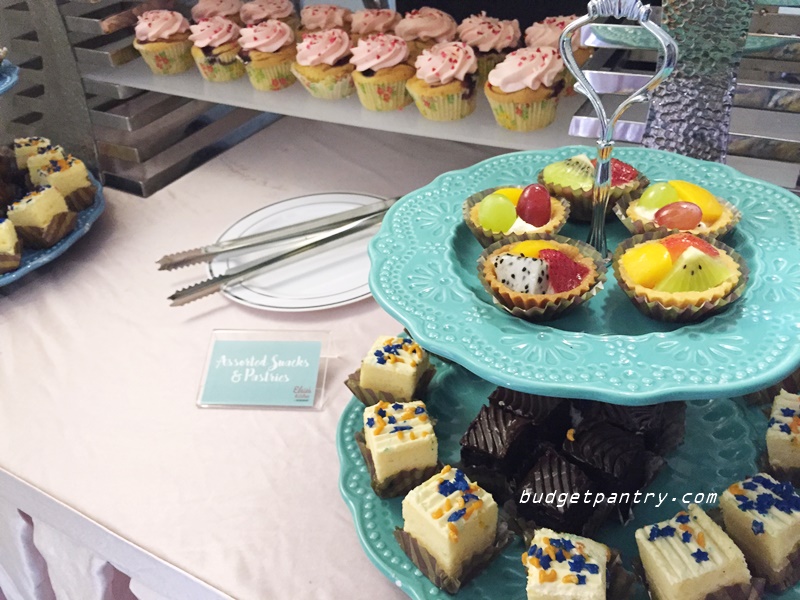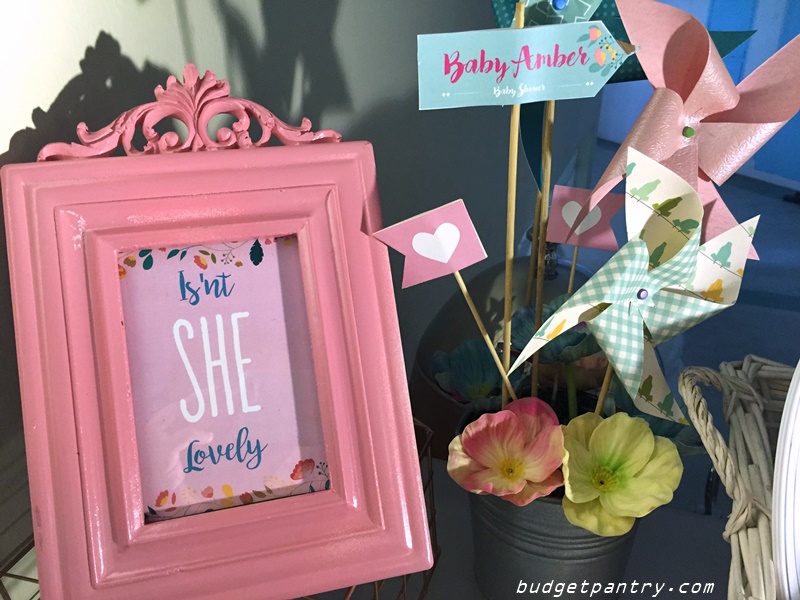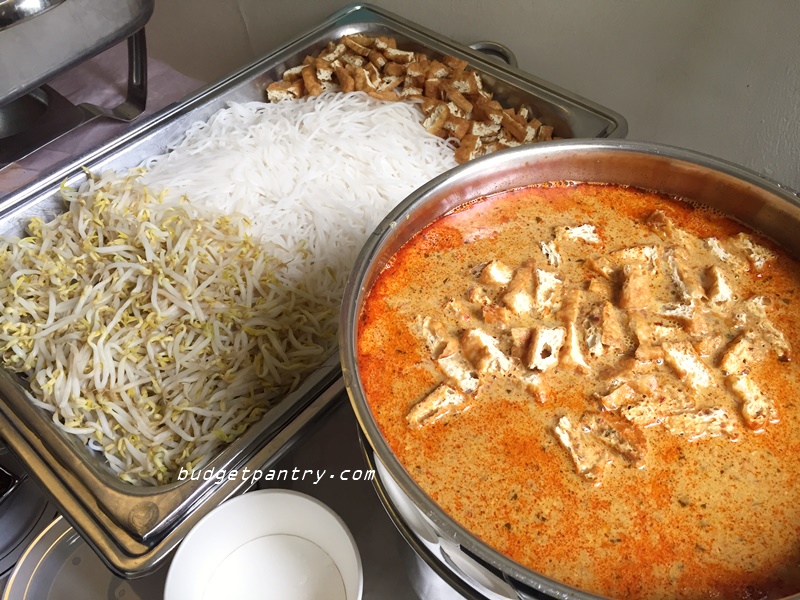 DIY Laksa Station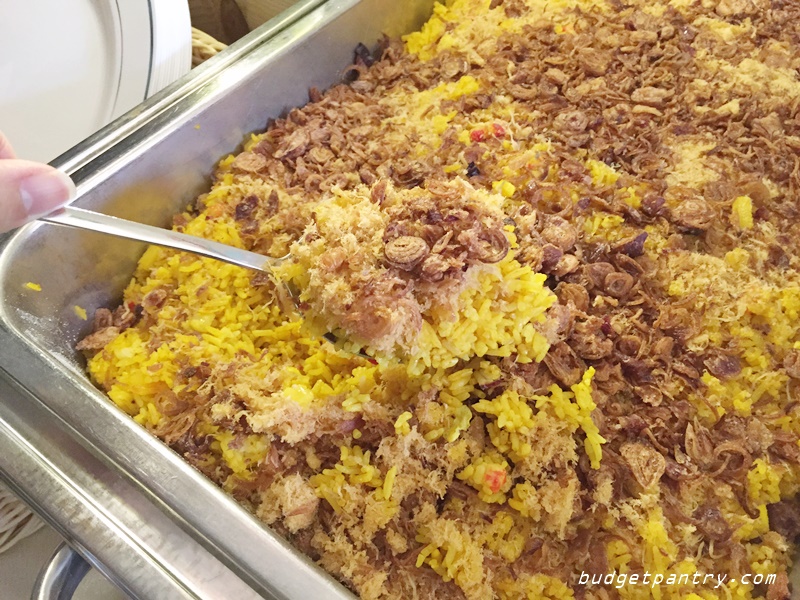 Thai Pineapple Rice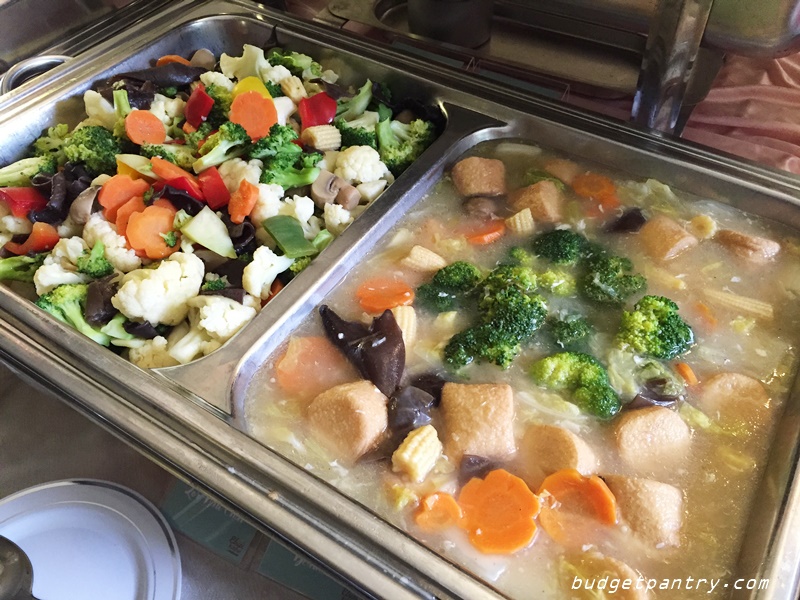 Luo Han Zhai and Braised Egg Beancurd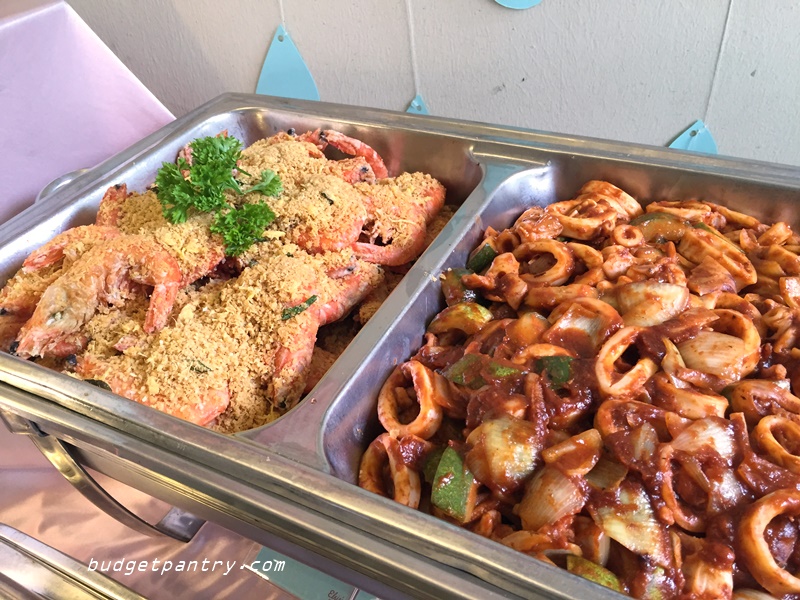 Large Oats Prawn and Sambal Sotong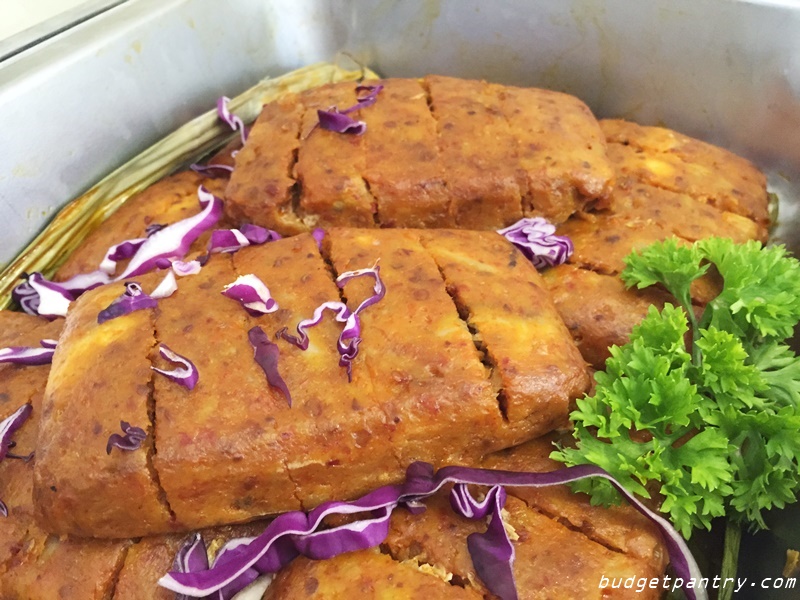 Elsie's Signature Otah. Mad love!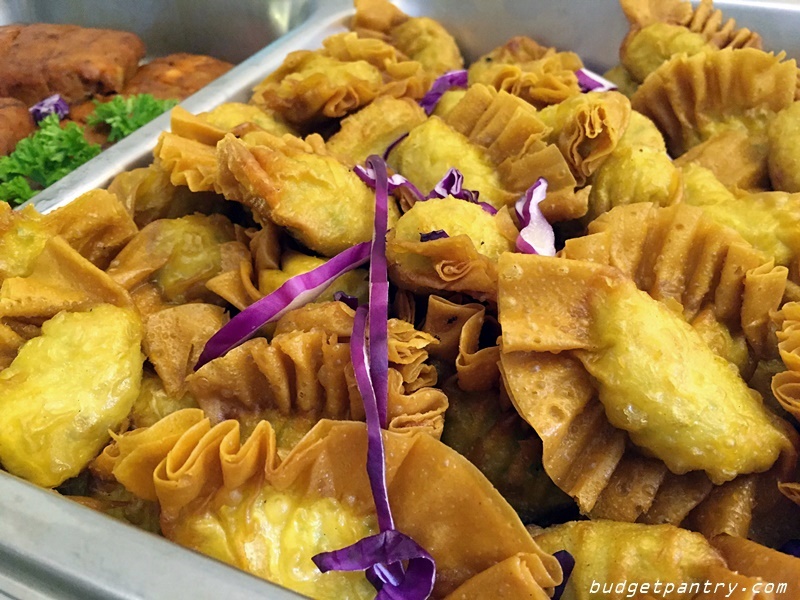 Honey Shrimp Wanton


Indonesian Ayam Panggang


Thai Tapioca with Coconut Milk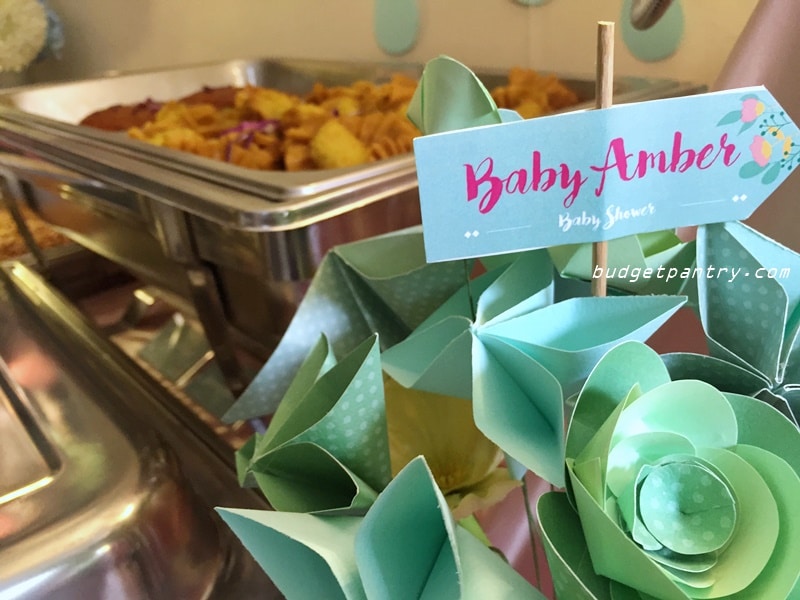 As you can see, their creative team really spared no effort in making #ChuaBeeBee's party a smashing success. Everybody was like, "Why your decoration so special de?!!!! I also want!"
If you're clueless or too tired to think of what you want, leave everything to them. They will propose suitable themes and settle the customisation of the food menu, decor and logistics like the table skirting and floral arrangements. The thematic decor you see here is priced at $200 onwards. The package also comes with a lovely complimentary diaper cake: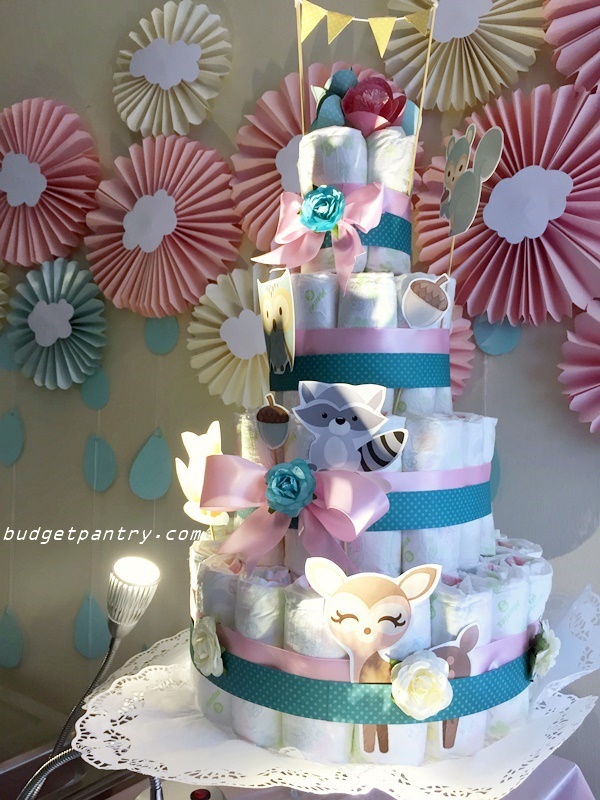 Thank you Elsie's Kitchen for doing this for us. Contact them to customise your buffet menu and decor based on your requirements and budget!
Elsie's Kitchen
http://www.elsiekitchen.com.sg/
www.facebook.com/elsiekitchen/
sales@elsieskitchen.com.sg