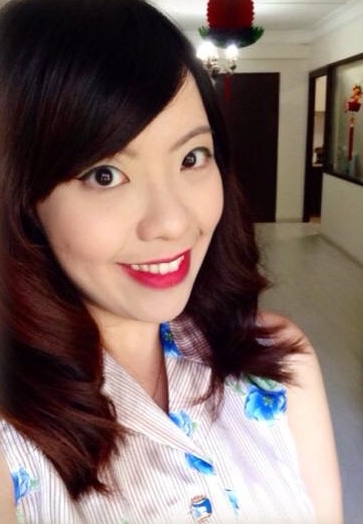 Jun 2013
Hello! My name's Chris, I live in Singapore and love to cook. To view an "updated" version of "About Me", titled "The Real About Me", click here. For an even more updated version, read my latest entry 'The m(o)ther side of me'.
I started this blog in June 2013 when I quit my job in the corporate, banking world (which paid me a decent salary) to care full time for my aunts who are (now) 76 and 80. They've never been married and have taken care of me since I was a little girl. I've always been a bit unconventional, and I love digital media, writing, cooking, and my aunts; and I knew I had to do something for them while I still can. Plus, I was inhaling the smoky fumes of being burnt-out. You can earn back the money, but time lost is forever.
So I quit.
A year on, I am now back to the workforce doing something totally unrelated to banking. I write for a living and am thankful for the second chance. The money's not as good as compared to the bank, but I feel like I haven't let myself down, and you can't put a price tag to that.
I used to keep to a weekly grocery bill of $30 for two meals a day Monday to Friday, for 3-4 people. It was hard but surprisingly not impossible, and I love a challenge! I've put chicken, fish, pork, soup, tofu, vegetables, home versions of hawker food, Chinese and Western style dishes on the table. If I could do it, so can anyone! And it is true – anyone can cook as long as he/she is willing to step into the kitchen. It is also against my principles to cook curry from scratch when we have premix.
When I'm not cooking, I explore eating places and go to the supermarket with my better half, check out new kitchen appliances, go vintage treasure hunting and do travel planning for family and friends. I love researching travel destinations, connections, accommodation and itineraries, and have travelled to many Asian countries, North American states and European cities. In other news, I love to think too much because I think it liberates me. I am also a grammar nazi who adores Singlish. In my past life on Xanga, I ran "Pink-Pink!!", a one-of-a-kind pink blog with a huge personality which eventually consumed her.